| INTRODUCTION |
Do you know the work flow for creating lights? How do static light and dynamic light work?
Do you want to acquire the skill to create fancy lights in films and games?
Start right here right now!
The instructor for this course is the senior lights artist Amit Ginni Patpatia. In this course, you will have a quick access to the work flow and techniques of creating lights in Unreal Engine 4.2. Starting from the basic theories, you will explore theories in lights and colors. After that, the instructor will explain electronic lights, point lights, static light and dynamic light based on the case Sci-fi Fortress.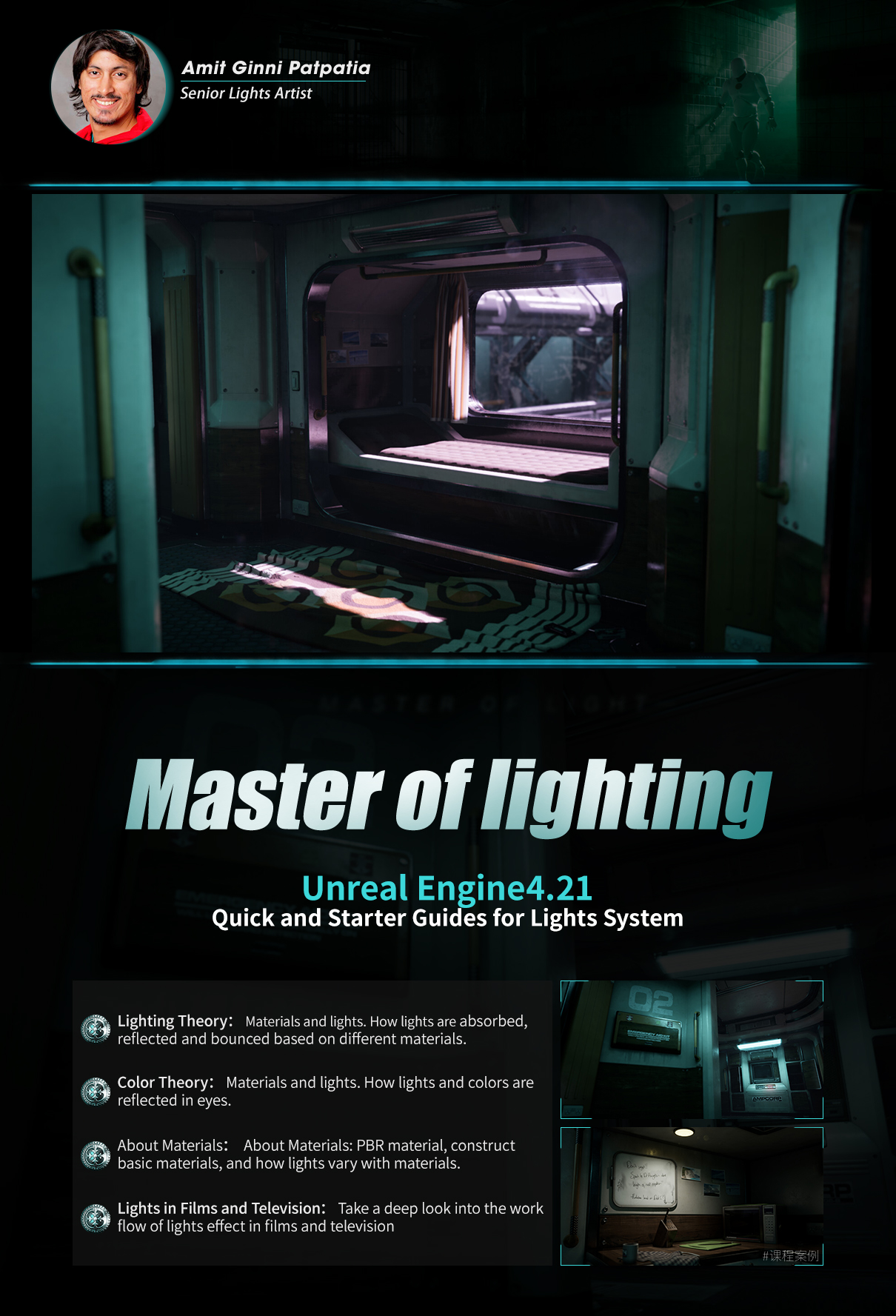 | Unreal Tutorials: Your Quick and Starter Guides for Lights |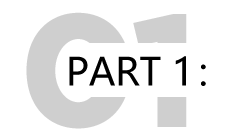 Explanation of light source theory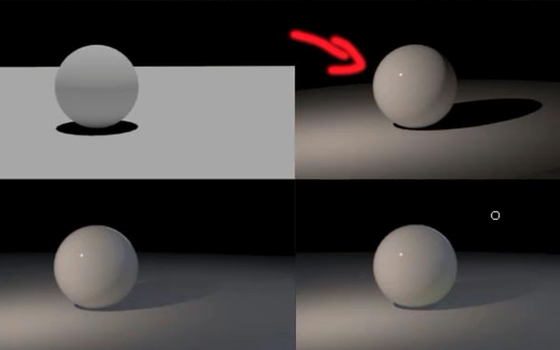 Core Information



In this part , you will acquire some basic theories, such as the light source theory: Where do light sources come from? How lights are shown in different environments? And how lights are absorbed, reflected and bounced based on different materials?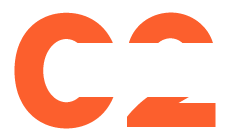 Color theory explanation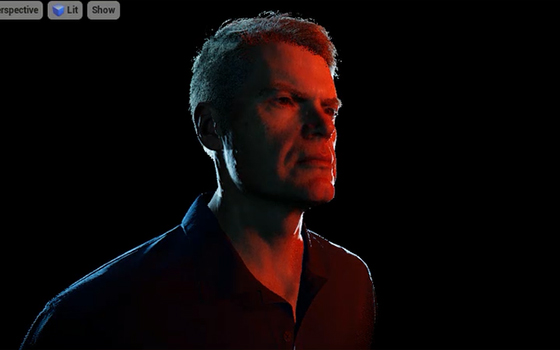 Core Information



This part is about the color theory, which will enable you to have a better understanding of colors, for instance, how to match colors with particular ambient. Also, you will get to know color temperature, exposure and color blending solutions. You will equip yourself with a range of color solutions, and the accumulated knowledge in colors helps you create better lights.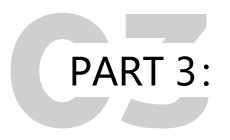 The case of the sci-fi fortress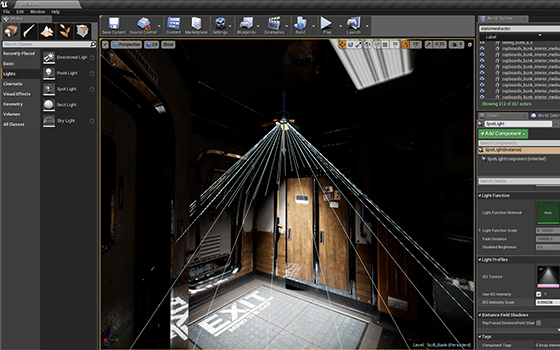 Core Information



This part takes a deeper look into lights technology. Based on the case Sci-fi Fortress, the instructor will explain more complex concepts of lights, including point lights, dynamic light, static light, parallel light and radial light.



Detailed Instruction for the Secrets of Lights Effect
A Quick and Starter Guide for Lights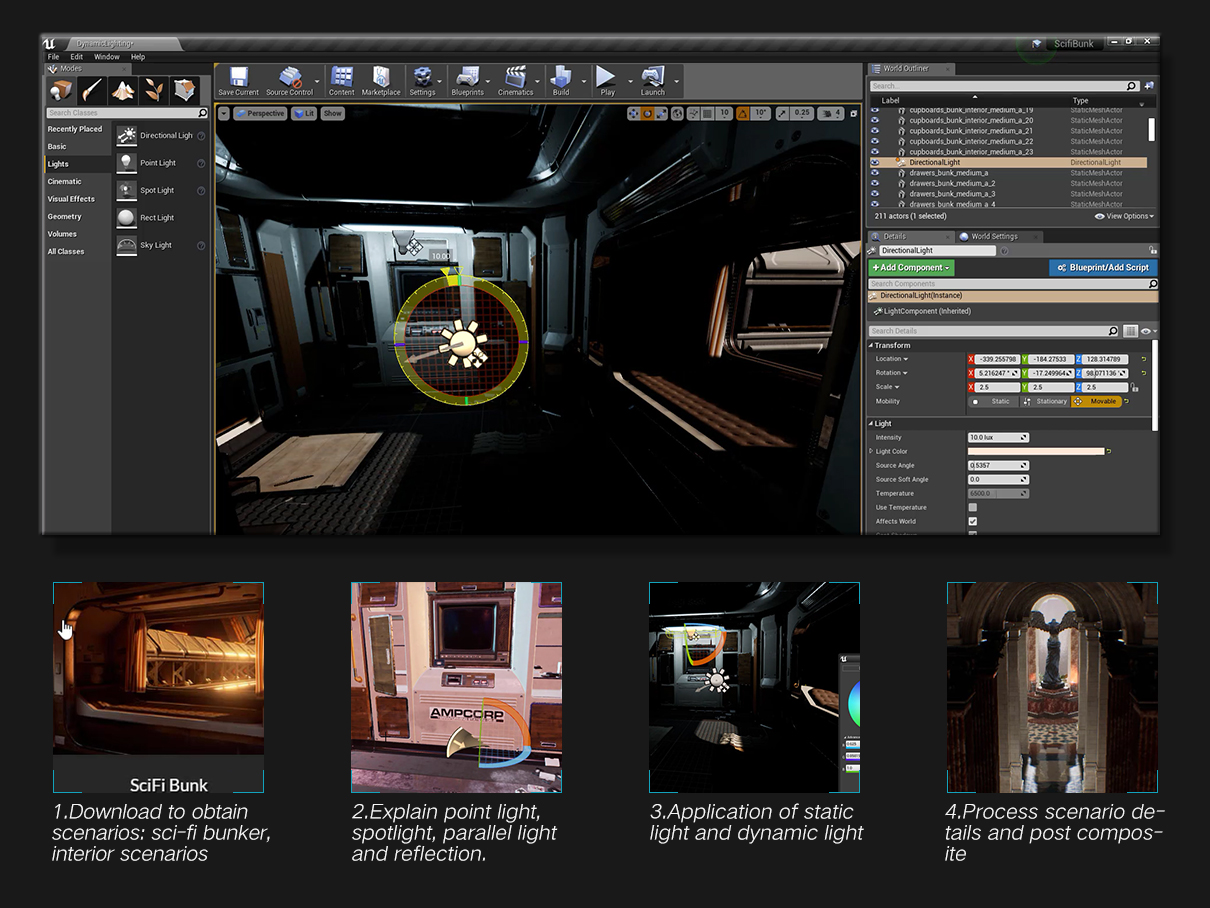 The course features detailed case analysis, and the instructor will start from demonstrating how to obtain the cases. From introduction to the interior light sources of Sci-fi Fortress, you will get to know a range of lights, such as electronic light, spot light, parallel light, reflection, static light and dynamic light. Plus, the way to process lights details in scenarios, the way for post process, and eventually build your own Sci-fi Fortress.
| Benefits of Acquiring Knowledge in Lights |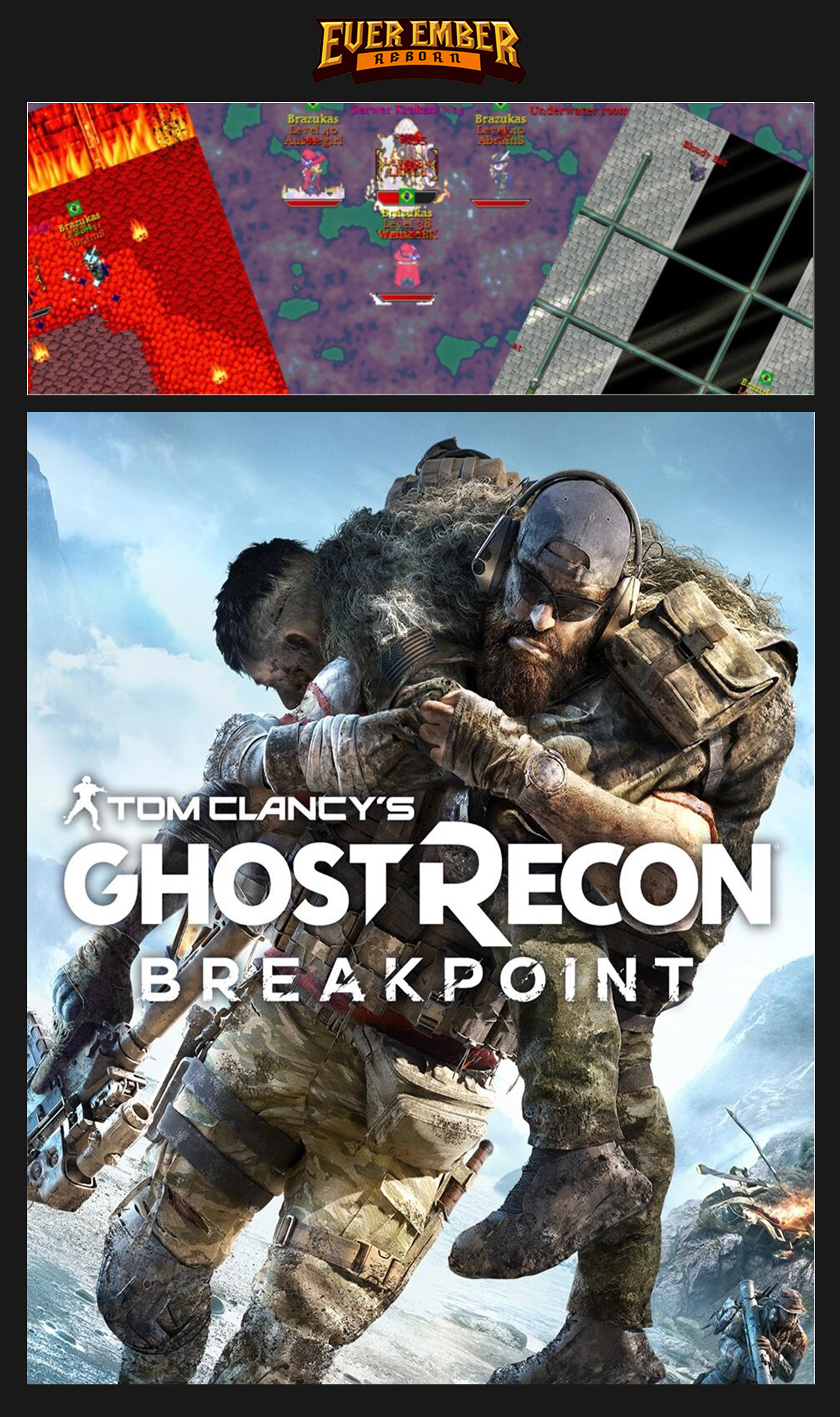 A film or game of high quality comes with advanced technology to create lights . This course shows you to the world of lights, where you will acquire a comprehensive range of knowledge and create your own lights effect.
| Tutorial Parameters |
Name

Instructor

Content

Length

Software

System

Suitable for

Project file
Intro to Unreal Lighting

Amit Ginni Patpatia

HD tutorials + Q & A service (no expiry date)

Approximately 10h/68 classes

Unreal Engine 4.21

No limits

Fans for Lights Creation,Film and Television Production, Game Production

Not available
| All the Useful Techniques from The Senior Lights Artist |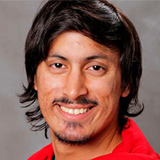 Amit Ginni Patpatia
Amit Ginni Patpatia has been in the game industry for over a decade as company owner, game producer, game designer, mentor, coach, assistant professor teaching at University College and freelance. He is currently a Lighting Artist at Ubisoft Bordeaux for Ghost Recon Breakpoint and actively freelances with outsourcing companies.
Lights Technology in Films and Games
For more tutorials, visit www.yiihuu.com