Clarisse IFX 3D Large Scale Concept Art creation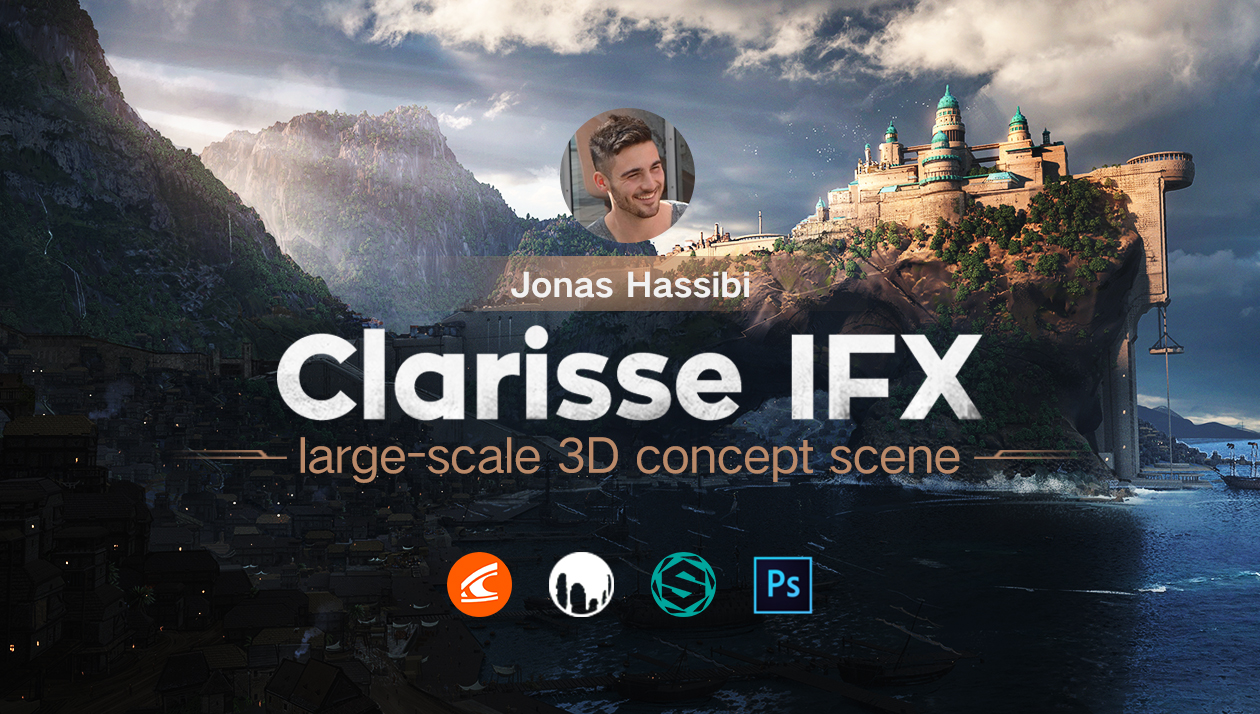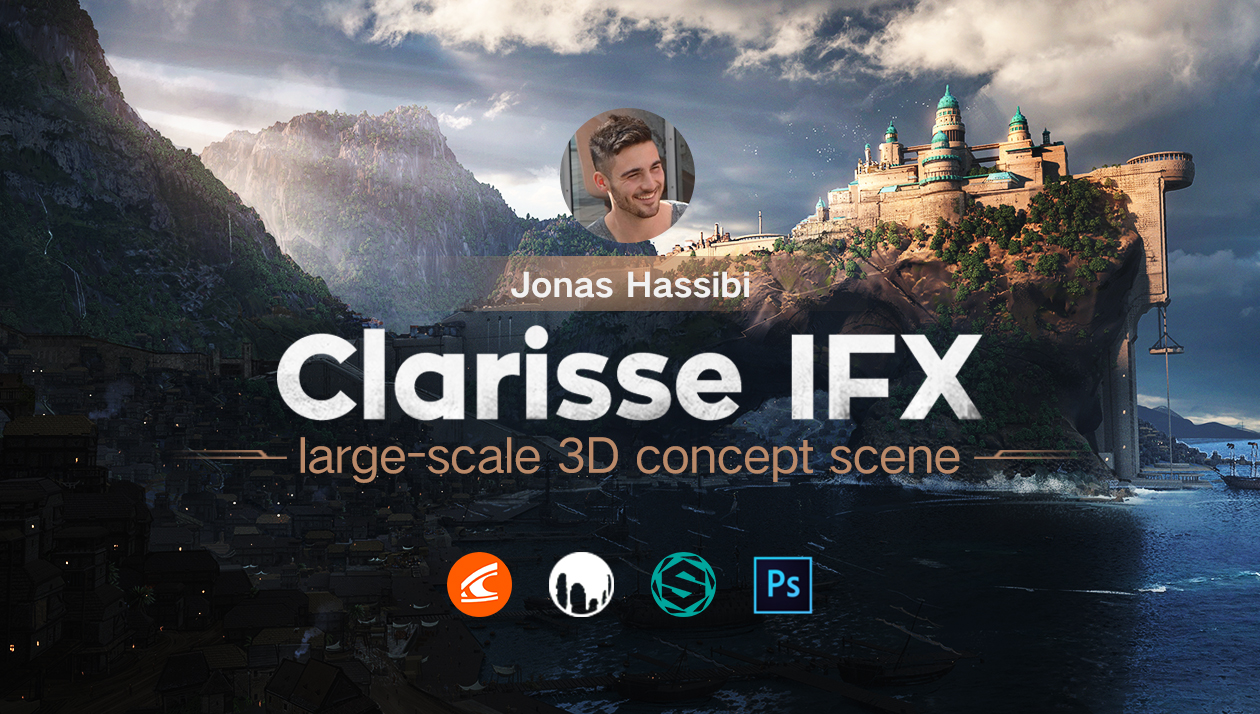 Clarisse IFX 3D Large Scale Concept Art creation
Clarisse IFX 3D Large Scale Concept Art creation
f
| INTRODUCTION |
Clarisse IFX is one of the most popular software used in Hollywood film production, which is featured in the independent CPU rendering system. Large CG scenes for film like Pacific Rim, The Avengers, Aquaman are created by the aid of Clarisse IFX. Clarisse stands out for the large-scale CG scene creation, plus the unique memory optimization which assists our CG artist to easily accomplish the editing for hundreds of millions of high poly models at once, hence it's a highly effective tool! In this tutorial, you will be guided through a large-scale 3D scene creation and exposed to its production workflow. The case study is emphasized on the creation of a medieval city, named Andor. As you go along the tutorial, you will learn about the methodology by the senior artist on how he creates the frame, design and draft the scene. Through the demonstration, you will learn how to create your own medieval city by using complex 3D software, and layout your scene in Photoshop, also paint and optimize your scene. It is time for you to grasp those techniques you needed to create your own medieval city! Let's get started!
NOTICE:
All the tutorials on our website are not available offline,
please sign up an Yiihuu account for watching. (We support sign up with Facebook)
Facebook: Yiihuu Official Facebook | Irene | Alexa Xu
| Alex Luo | Sian | Cloris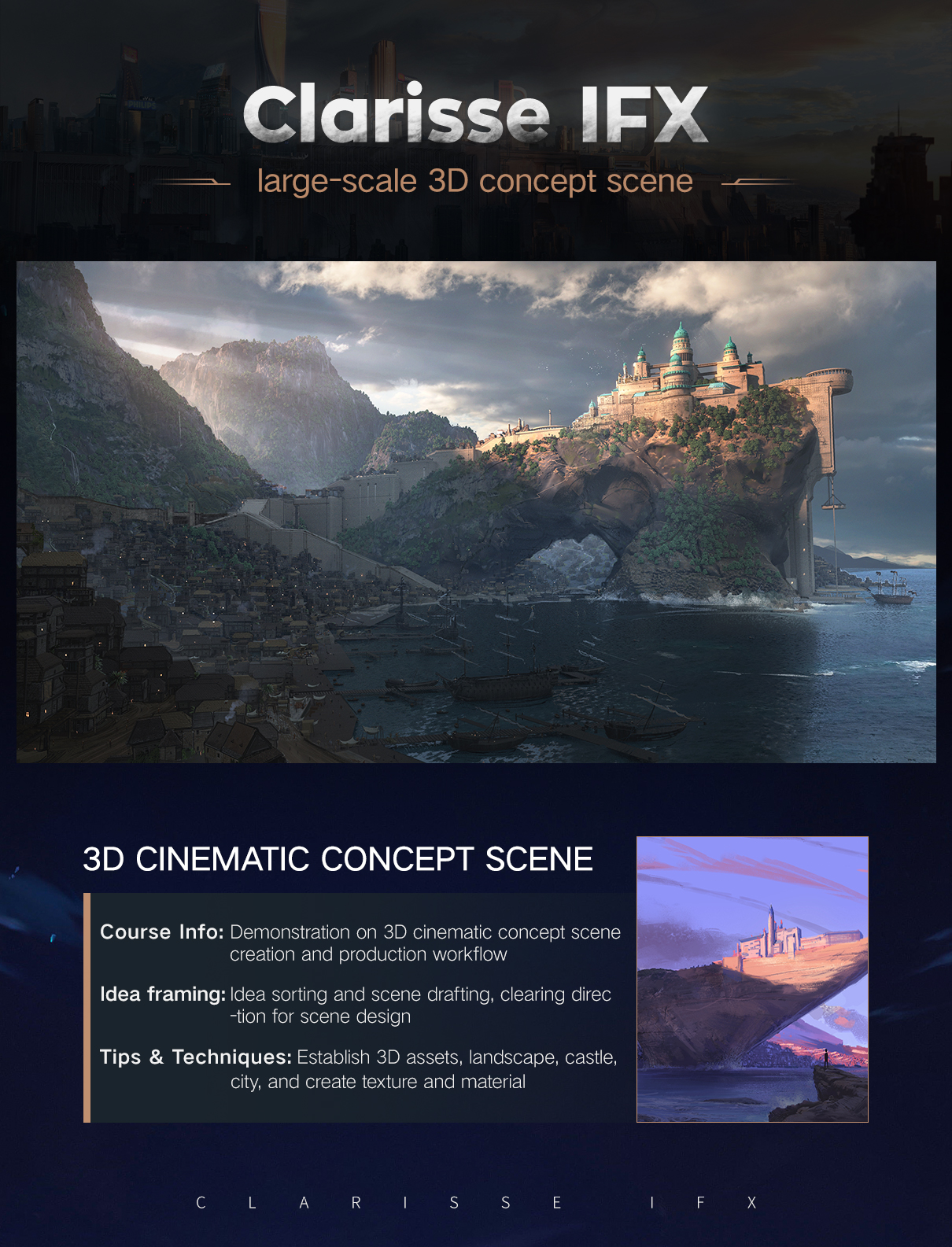 | Let's sense the impressiveness of the large-scale 3D concept scene |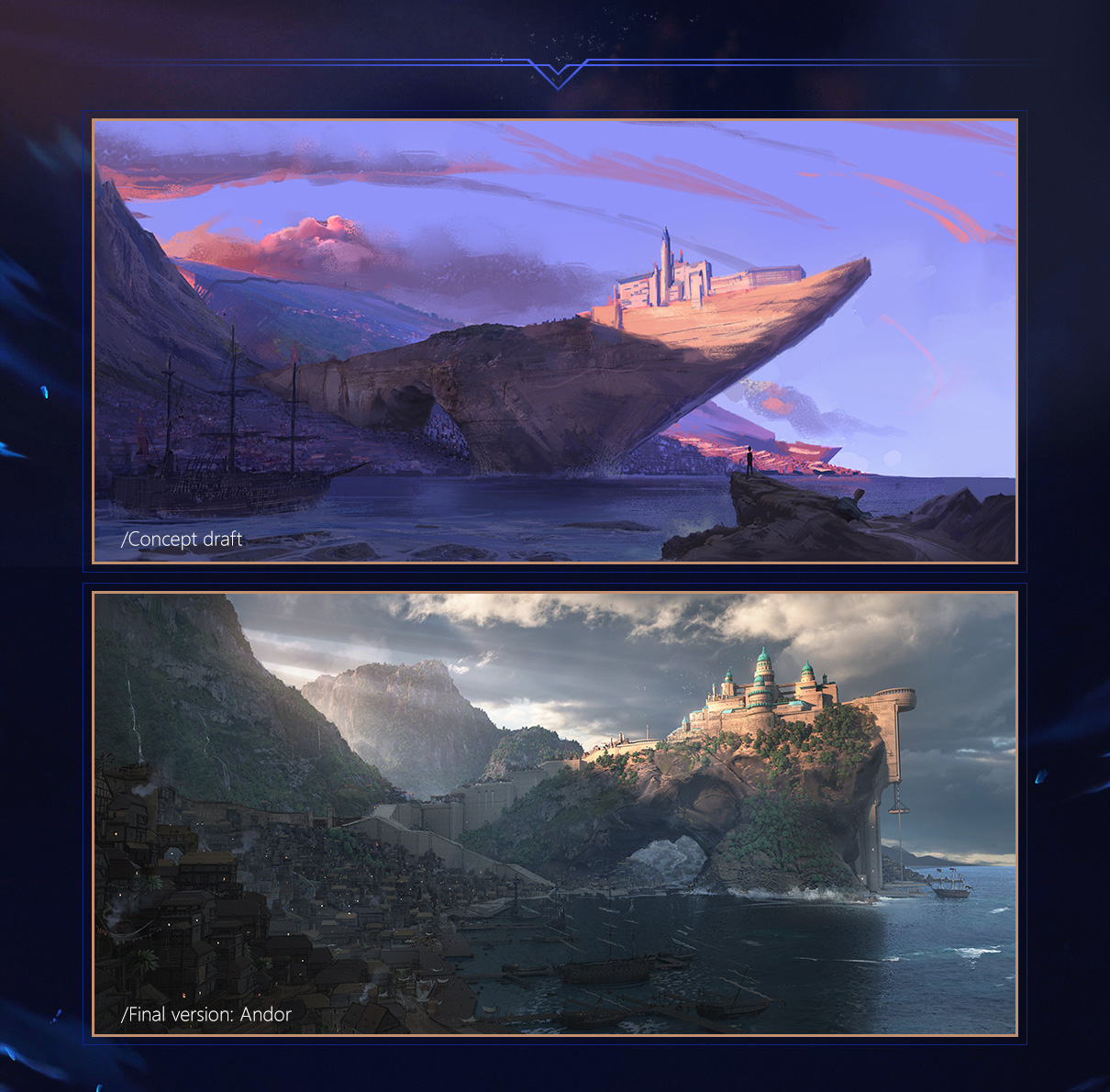 The course is approximately 10 hours long and divided into seven chapters. British professional concept artist is going to elaborate the workflow of his large-scale concept art project with you. You are going to be impressed by the function of Clarisse.

Creative thought share from

large-scale concept art professional
Upgrades in technique and efficiency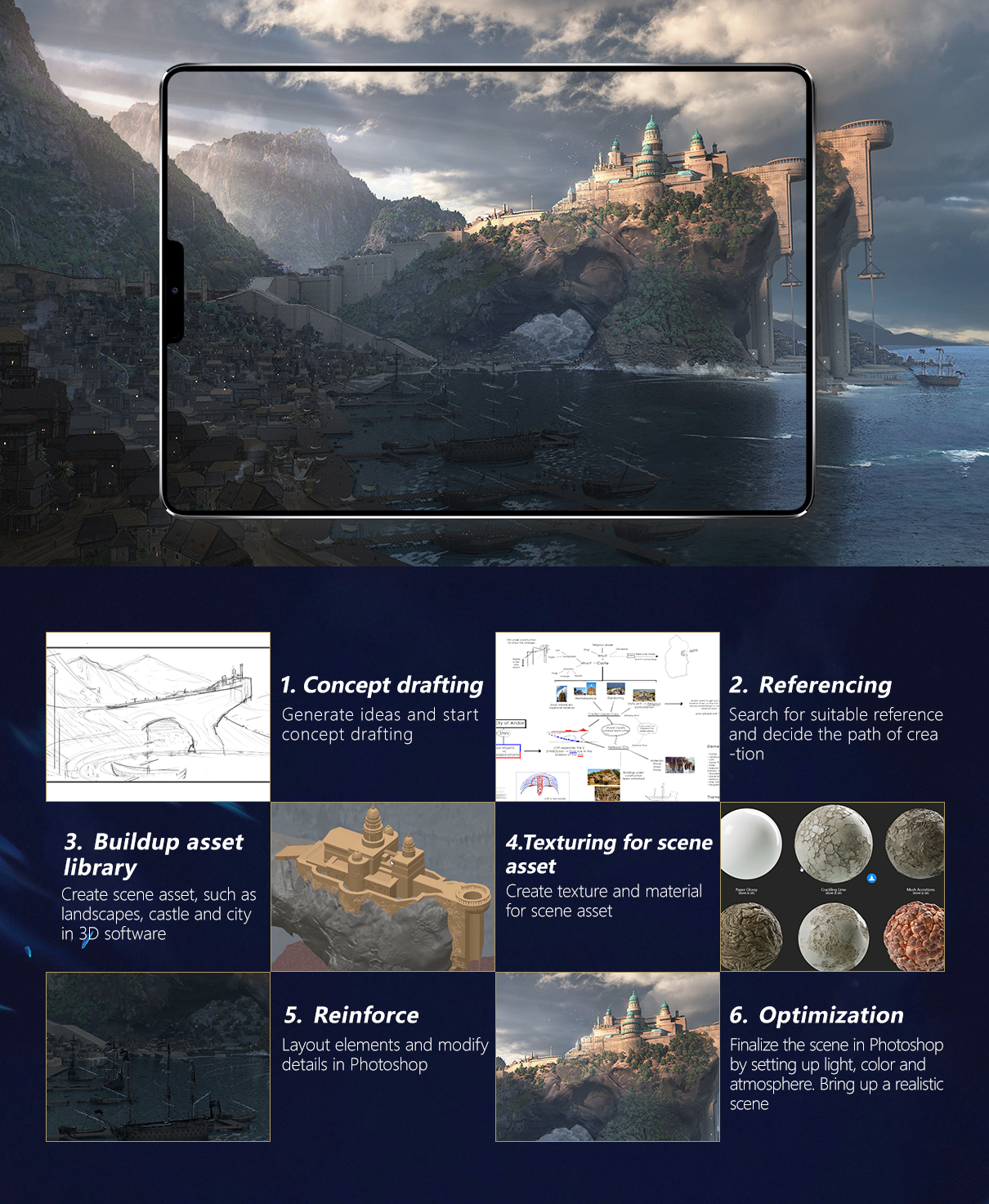 There are six important parts of this course, including the concept drafting, idea sharing, creation guiding, 3D asset creation, texturing and the rendering, and Photoshop reinforcement. Through these parts, you will be able to generate your creative ideas and layout your scene to create your own medieval city or any or another scene you want.
| Tutorial Directory & Update plan |
| Tutorial Parameters |
Name

Instructor

Content

Length

Software

System

Suitable for

Project file
Clarisse IFX 3D Large Scale Concept Art creation

Jonas Hassibi

Full HD videos and project files

Approximate 10 hours/27 sections

World Creator 2.0,3DCoat 4.8,Clarisse iFX 4.0,Photoshop CC 2019,Substance Source & Player

No limits

Scene Designer, Concept Artist

PS files, 3D Coat assets, World Creator landscape files, Clarisse scene, All Asset in obj format
| Professional Concept Artist Online teaching |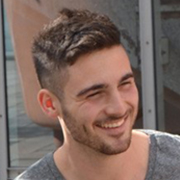 Jonas Hassibi
Jonas Hassibi is a professional concept artist who has many years of experience in scene design. He is now positioned at Firesprite in Liverpool, England and study animation and game in Frankfurt. He is also a concept artist at Deck13 in Frankfurt where he participated in many game developments, such as The Surge.



3D Large Scale Concept Art Creation
For more tutorials, visit www.yiihuu.com