Blender 2.81-Substance painter-Science Fiction Asset Production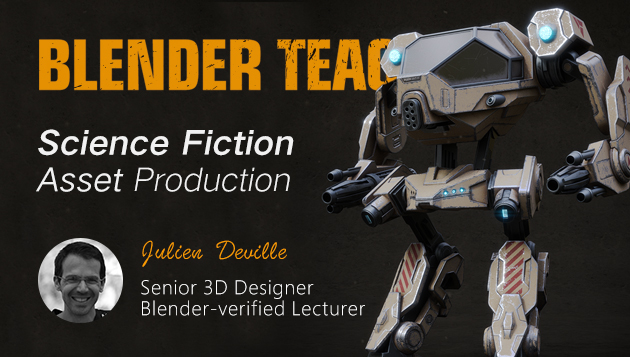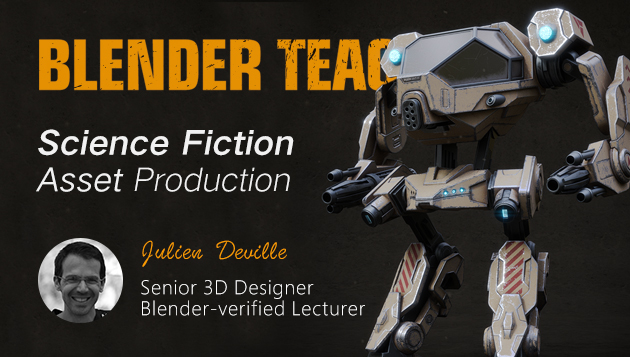 Blender 2.81-Substance painter-Science Fiction Asset Production
Blender 2.81-Substance painter-Science Fiction Asset Production
Blender is entitled"versatile 3D software", covering a variety of fields. In this course, taking an example of rifle for video game, this course will demonstrate the entire workflow of science fiction game asset production, from modelling, creating materials to rendering. Not only its workflow will be thoroughly illustrated, but also it will enable you to master your skills of Blender and Substance Painter at the same time. Additionally, another robot case will be appended to it as well, applying the same techniques into the creation of robot armors, equipments for model, realistic materials and textures.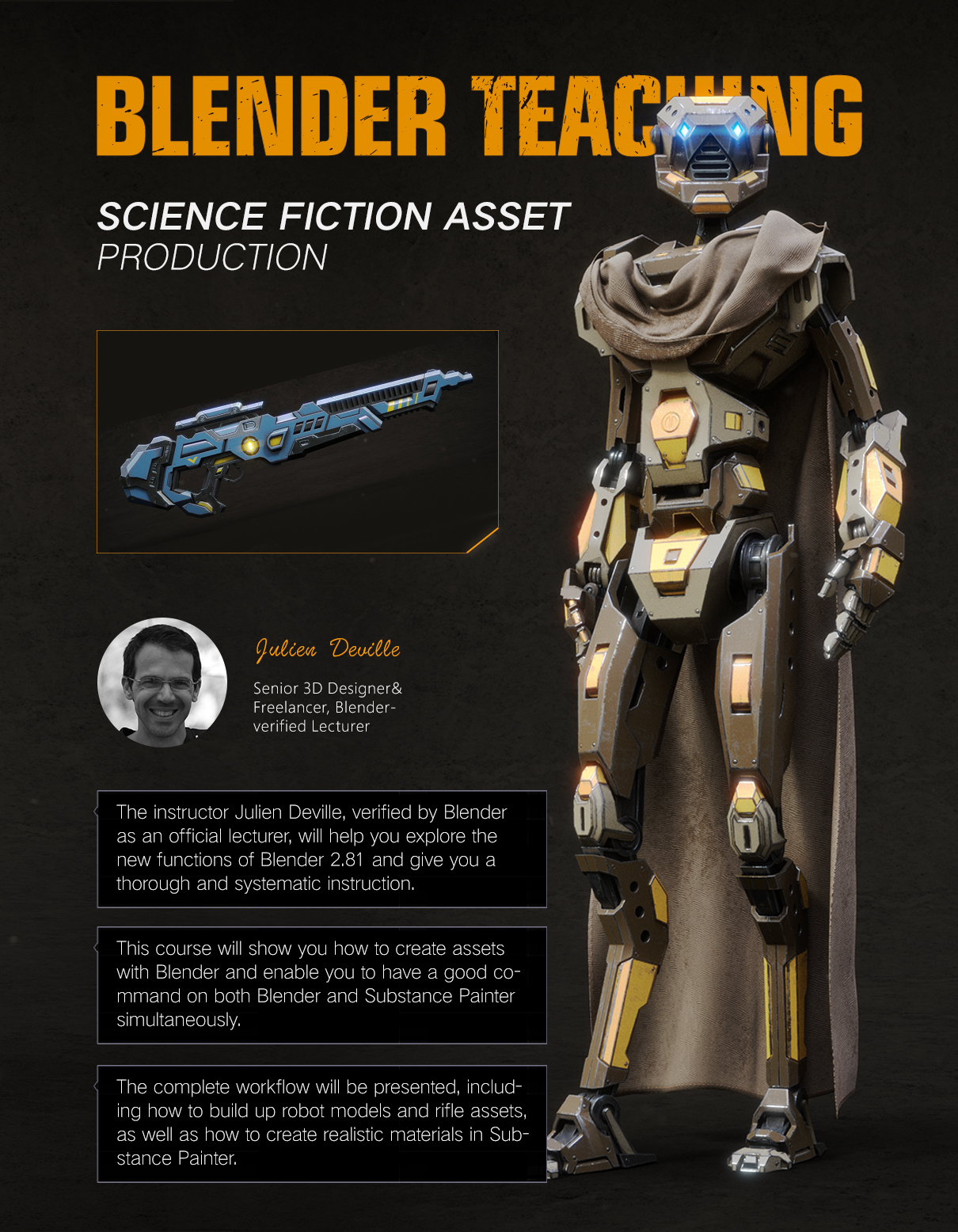 Blender: The Open-source, Cross-platform and versatile 3D software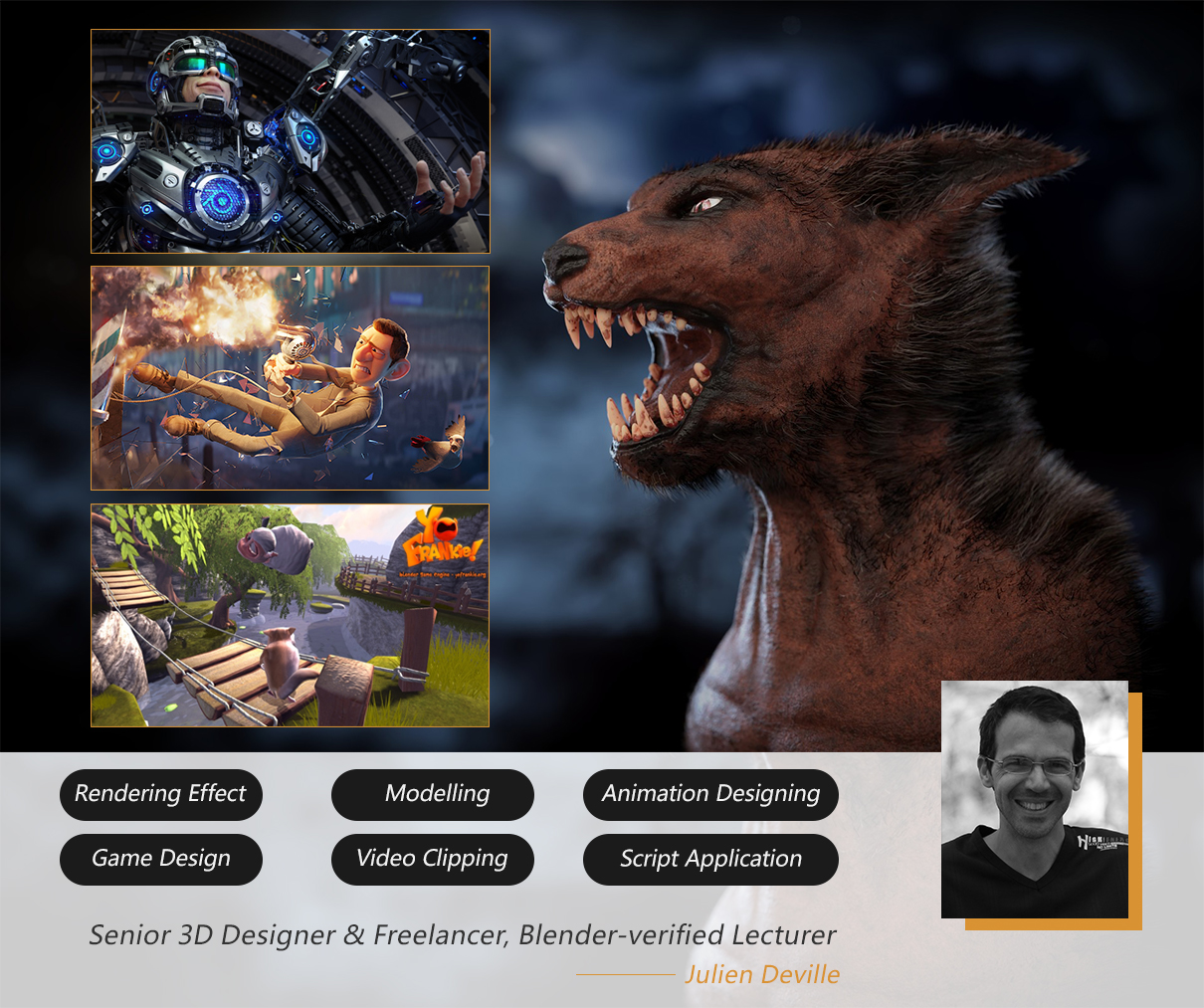 Blender: The Entitled "Versatile 3D Software"
Blender is an open-source, cross-platform and versatile software for 3D animation production, which offers a set of solutions to modelling, animation, materials, rendering, audio process, as well as video clipping and editing. Blender is compatible with multiple user interfaces that serve different purposes. Also, it is scripted with Python, supports plug-in Yafaray renderer and built-in game engines. Blender is designed for media practitioners and artists all around the world. As a tool for 3D visualization, Blender enjoys a variety of functions, most of which support high-ploy models to be shaped. Plus, the powerful shortcut keys sustained by the software enable you to work more efficiently.
This course lasts about 9 hours, delivered by Julien Deville, Blender-verified lecturer. There will different techniques regarding game asset production and a full set of project files for you to look into. After that, you will be able to create your own realistic game assets. Join us and work on your Blender skills!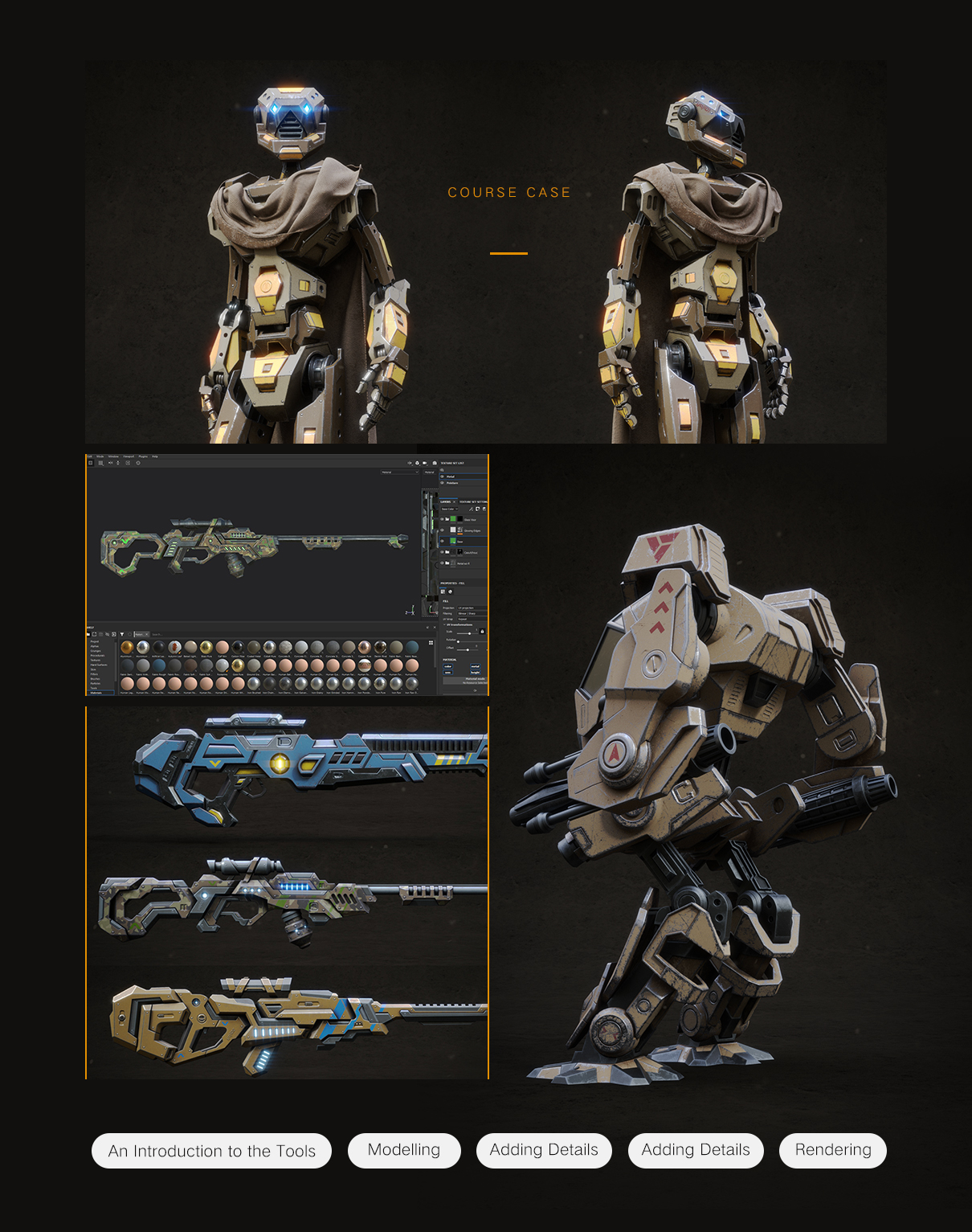 Chapter 1 Blender – Getting started with modeling tools
1.1-Introduction
1.2-Bool-tool Addon
1.3-Carver Addon
1.4-Fast carve Addon
1.5-Combination example
1.6-Creation Rules and Cleaning
Chapitre 2 Blender - Modélisation du fusil
2.1-Using a shape generator
2.2-Basic shapes modeling part1
2.3-Basic shapes modeling part2
2.4-Details modeling on the stock
2.5-Details modeling on the grip
2.6-Details modeling on the body
2.7-Details modeling on the barrel
2.8-Details modeling on the loader
2.9-Details modeling on the viewfinder
2.10-Add details in edit mode
2.11-Add details with boolean inserts
Chapitre 3 Blender - Préparation et export
3.1-Verify the geometry
3.2-Materials creation and assignment
3.3-UV Unwrap
3.4-export
Chapitre 4 Substance painter - Texturing
4.1-Import and verify the mesh
4.2-Textures sets baking
4.3-Paint shader creation
4.4-Metal and rubber shaders creation
4.5- Hard surface brushes and anchor points
4.6-Adding paint stripes and lights
4.7-Camo texture creation
4.8-Export textures sets
Chapitre 5 Blender – Shading et rendu
5.1-Creation des shaders avec les textures exportees
5.2-Studio creation and final render
5.3-Compositing
5.4-Mixing different models to create a set
5.5- Import in Unity and sketchfab
5.6- Bonus files introducing
Blender 2.81-Substance painter-Science Fiction Asset Production
Blender 2.81 、 Substance painter、Assistant softwears
3D Painter/Game Modeler/Other Associated Artist
What will you gain through this course?
Acquire the skill of assets modelling.





Acquire the skill of creating asset textures and materials
Julien Deville comes from France and has been a 3D designer/freelancer and trainer since 6 years ago. 8 years ago, he self-learned Blender by reading electronic books and taking online courses. At present, he uses Blender in a majority of his running projects. He has spent half of his time teaching Blender to local companies that want to use the software, and to artists or professionals who want to improve their Blender proficiency.

Lecturer
Deville Julien
Blender-verified Lecturer