3D Game Character Creature "Behemoth"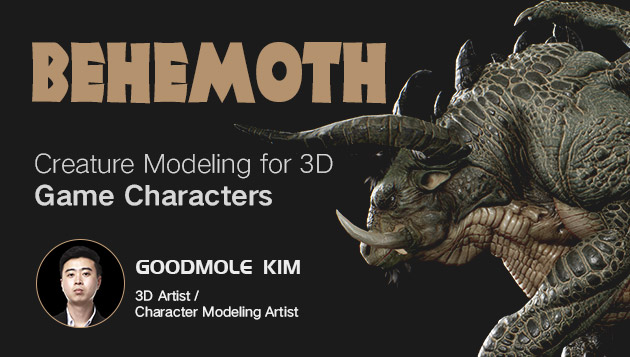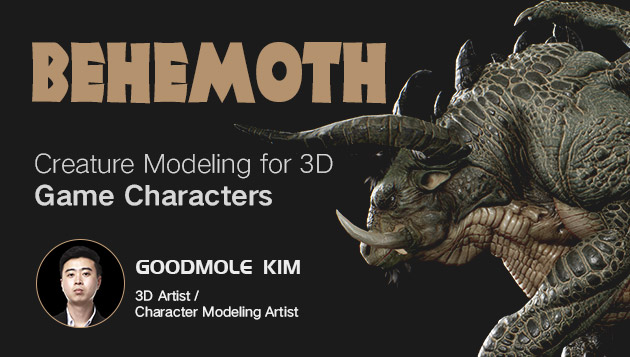 3D Game Character Creature "Behemoth"
3D Game Character Creature "Behemoth"
| INTRODUCTION |
|This course is suitable for learners at all levels, in which the instructor will share his years of practical experience. Starting from concept modeling, the instructor will show you how to use different software and handy plugin-ins to produce Behemoth. The instructor will lead you throughout the work flow till final rendering. You will learn to produce a creature as a game character, not for a static image. |
You're kindly reminded that:
New episodes will be coming up. The course lasts about 64 hours in total.
The tutorial will be continuously updated every Thursday.
$69 for normally update,and after the update is completed, the price will rise to $119
NOTICE:All the tutorials on our website are not available offline,
please sign up an Yiihuu account for watching. (We support sign up with Facebook)
Facebook: Yiihuu Official Facebook | Irene | Alexa Xu
| Alex Luo | Sian | Cloris
| TRAILER |
| Experienced 3D Artist Presents to You: The Creature Modeling Tutorial for Game Characters |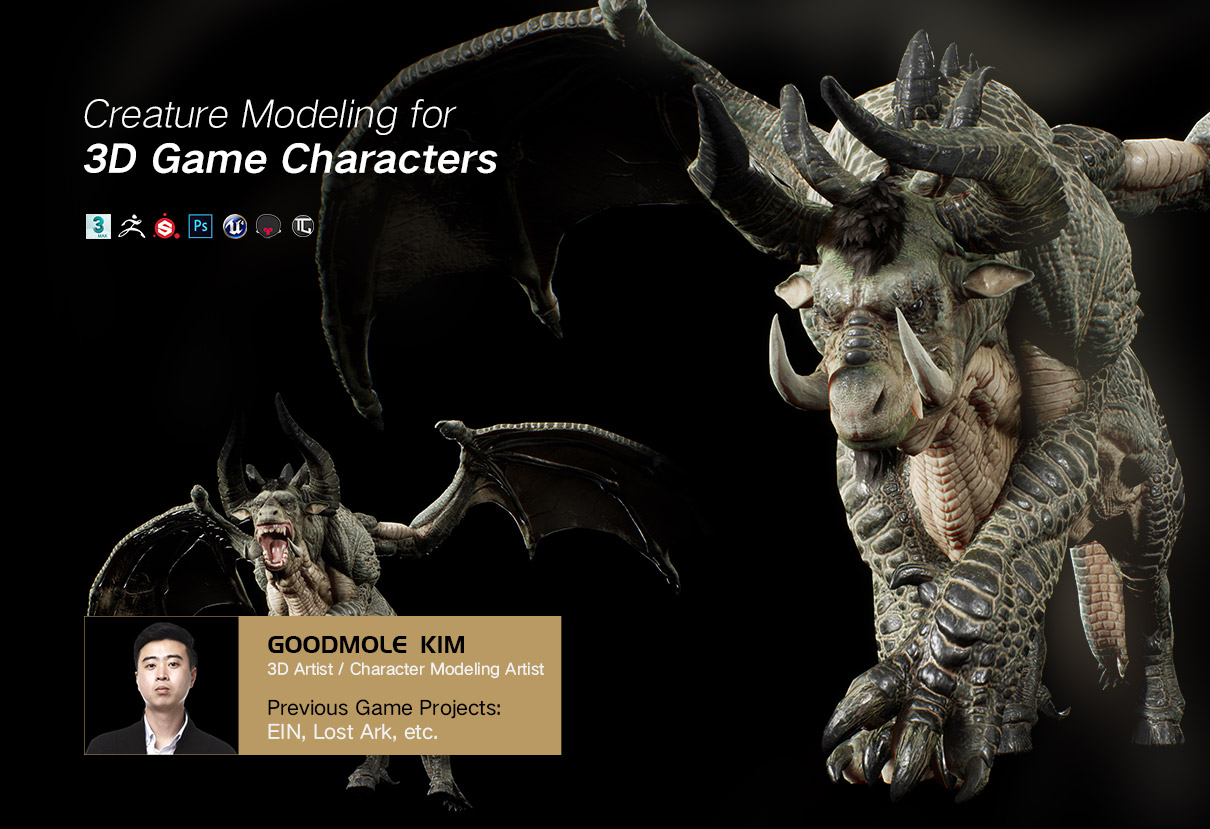 The course features the experienced 3D artist Goodmole Kim, covering a detailed work flow of 3D creature modeling.The course has three parts: creature modeling, re-topology and UV, as well as texture making in Substance and rendering in UE4. You will learn to produce a creature as a game character, not for a static image. Plus, the instructor will share his years of work experience, especially helpful for those who have 10+ years of experience in computer modeling, and are currently in mobile game projects.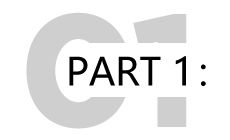 Zbrush Modeling
Zbrush modeling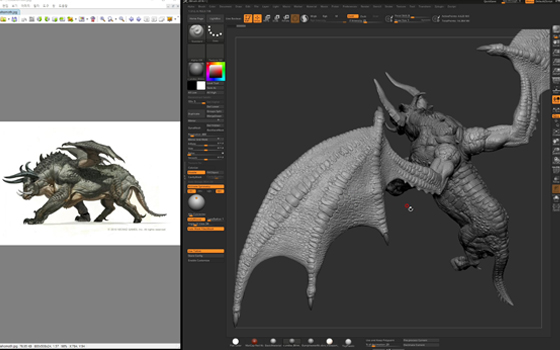 Core Information



In this part, you will go through the complete work flow of creature modeling for Behemoth, including its face, horns, body, limbs, tail and wings. Plus, you will learn to use Poly Paint, and extract to import.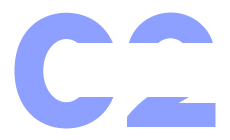 Topologies and UV
Topologies and UV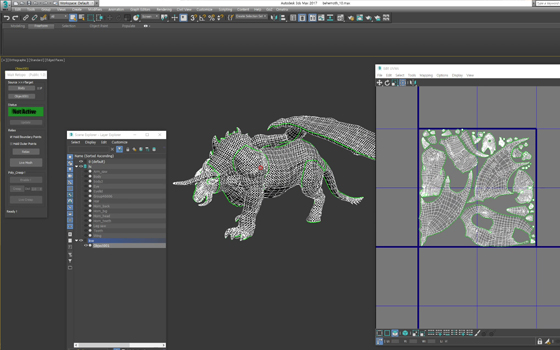 Core Information



Using both 3ds Max and Topogun, the instructor will topologize and separate UV for the character, and check the mesh in 3ds Max. After adjusting to improve the effect, the instructor will bake the character in Marmoset.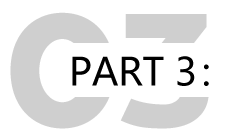 Map making and Rendering
Map making and rendering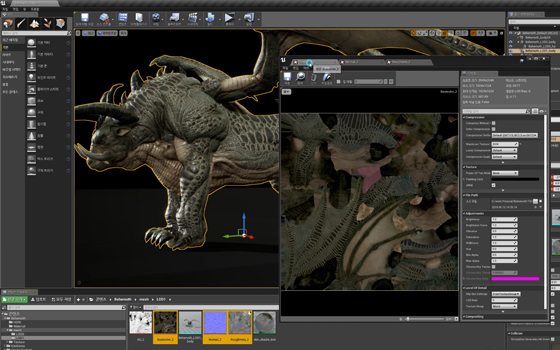 Core Information



In this part, the instructor will make textures in Substance Painter, pose the character in ZBrush, and process hair textures in ZBrush and Photoshop. Next, the instructor will set up rendering in UE4, and polish details in 3ds Max. After that, the character will be exported.




| Detailed Modeling Process forAll Levels of Learners |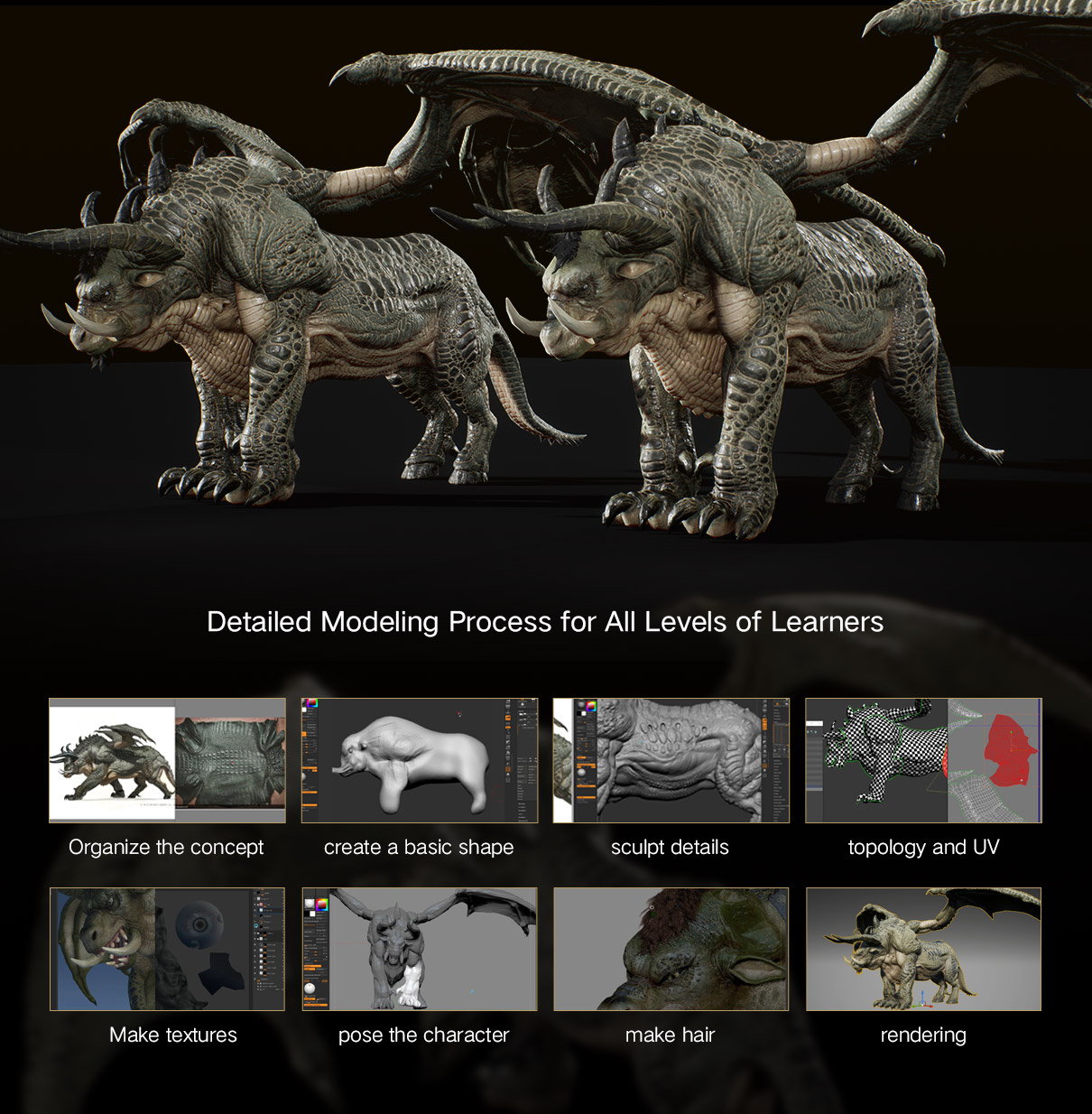 This tutorial with detailed modeling work flow is suitable for all levels of learner. You will learn to use different software and plug-ins to meet your goal as handy as possible. Using both Photoshop and ZBrush, the instructor will show you how to create beautiful hair for your 3D game characters.
| Tutorial Parameter |
Name

Instructor

Content

Length

Software




System

Suitable for

Project file
3D Game Character Creature "Behemoth"

goodmole Kim

1080P HD tutorial + project files

about 64 hours

3dsmax2016,ZBrush2018,SP 2018.3.2,PS CS6,UE4 4.23,Crazybump,Marmoset3.08,Topogun2.0

No limits

All levels of learns, esp. 3D artists and creature designers

Files for Max, ZBrush, Substance and UE4
| Character Modeling Artist Online teaching |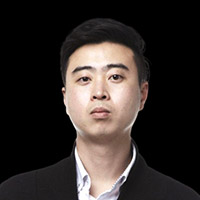 goodmole Kim
As an experienced 3D artist, he has been a character modeling artist since 2006. He used to serve in GameHi, SonoV, Inuca, Smilegate, Capcom and Nexon, with years of practical experience. Game projects he contributed to include fantasy game EIN and Multiplayer Online RPG Lost Ark.
Creature Modeling for 3D Game Characters
For more video tutorials, visit www.yiihuu.com
Already Uploaded 69 Lessons, Updating.