Notice: The course is continuously updated for 106 Lessons / 23h, with a preferential price of $29. After the course is updated, the original price will be restored to $59.
All the tutorials on our website are not available offline,
Facebook: Yiihuu Official Facebook | Irene | Alexa Xu | Alex Luo | Sian | Cloris

Content: HD video + Reference Pictures;
Project file: Wing Model1, Wing Model2 [Click on the link]

Tools and Materials Preparation:
I've attached a wing model so the students can print it and follow the same proportions as mine to build their armature.
It should be printed on a A3 paper.

Tools and materials needed:
1. Round and rectangular loop tools
2. Large and small rake tools
3. A needle tool
4. A few spatulas of different shapes and sizes
5. Ball stylus tools
6. Hook tool
7. Precision knife
8. Caliper
9. 1 box of Monster Clay medium or hard. Up to the student's preference, I made mine with hard.
10. 1 Polymer clay (Super Sculpey or Cosclay)
11. Heat gun and a small lighter or blowtorch
12. A large and a medium brush
13. Isopropyl alcohol and turpentine or lighter fluid
14. A pair of pliers
15. Tweezers
16. Glue or Aves apoxie
17. String and Needle
18. 3/4 metal flange, 3/4 metal pipe, 3 screws
19. Wire or craft mesh, or aluminium wire mosquito net
20. 3 different sizes of glavanized steel wire, (0.3mm for the body, 0.2mm for the wings, 0.1 or less for enforcement)
21. Wooden board
22. Sculpting turntable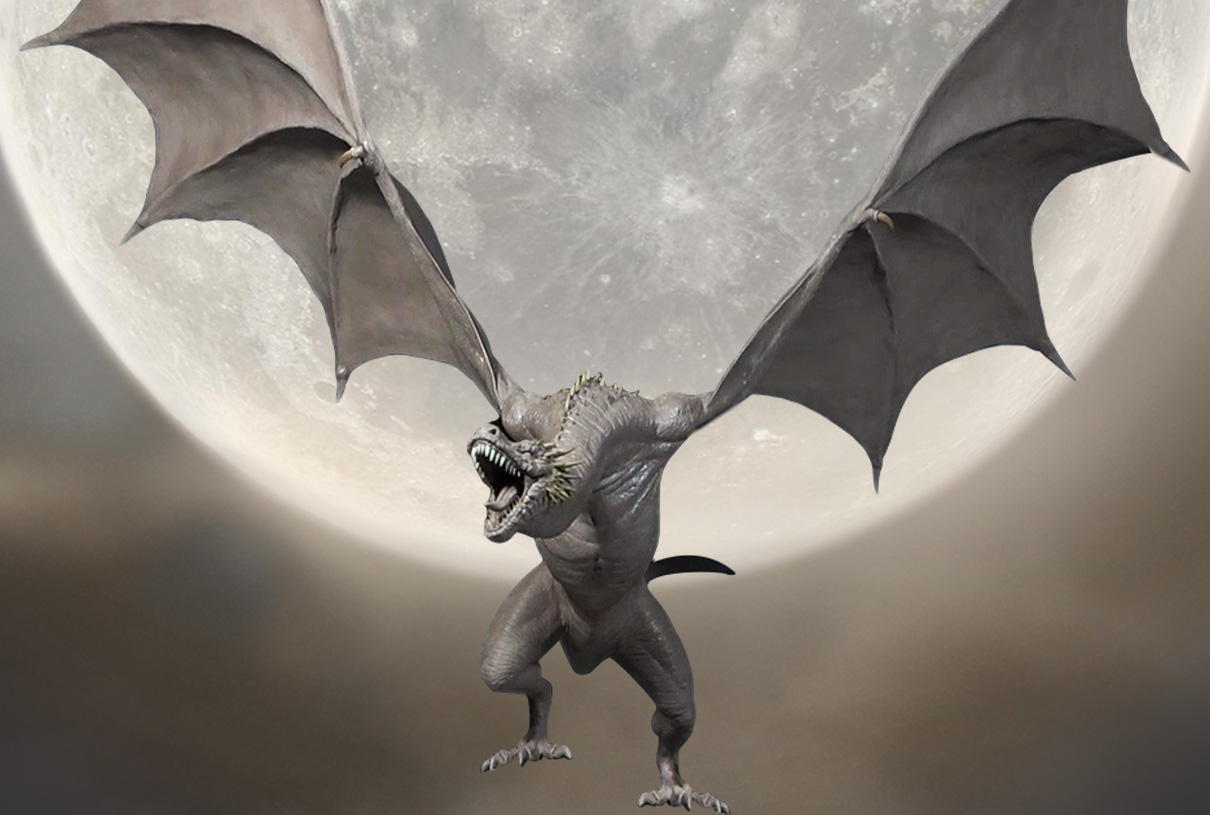 In the course, you can expect to learn the tools and materials needed to make a sculpture, armature making, how to make your sculpture stand without any exterior support, how to sculpt with Monster Clay, how to measure proportions, how to sculpt a believable creature, how to make teeth and spikes from polymer clay, how to sculpt wrinkles and skin patterns, how to make texture stamps, how to sculpt a rock base, and how to smooth your sculpture and apply finishing techniques.

Sorin Mihai
Freelancer

My name is Sorin Mihai and I'm an traditional sculptor. I've studied traditional art in school after which I have reoriented towards fantasy sculpture, studied on my own and now I specialize in creatures and characters. I'm an independent sculptor, I often do fan art, I make videos for YouTube, and sometimes I do freelance work.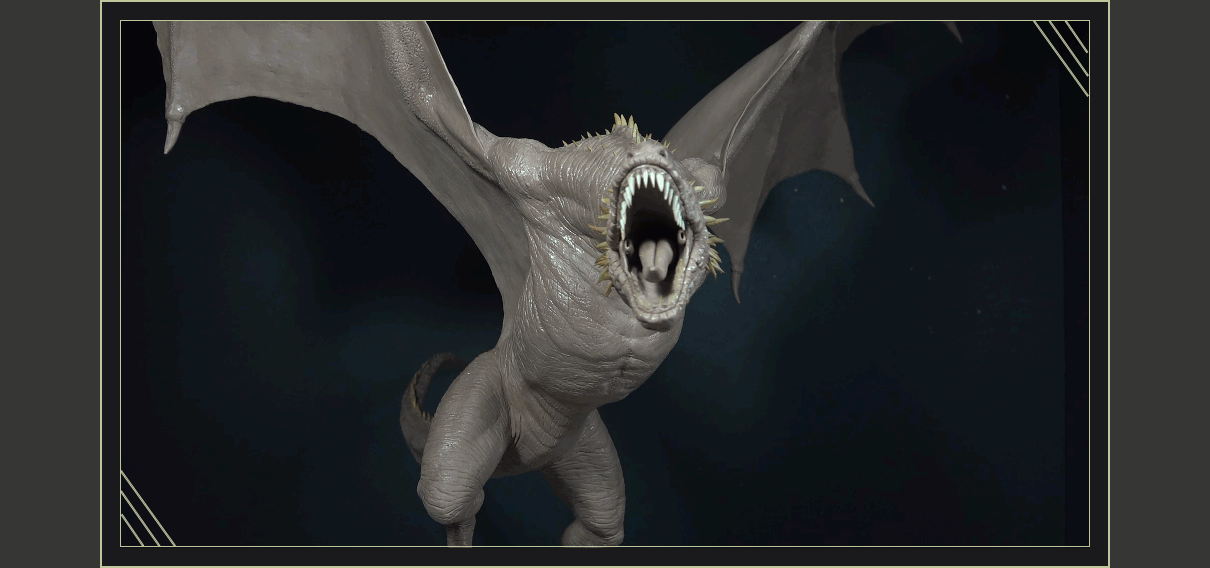 1. Tools, materials and references
2. Making the base stand for the armature
3. Dragon Wings Part1
3. Dragon Wings Part2
3. Dragon Wings part3
4. Armature legs part1
4. Armature legs part2
4. Armature legs part3
4. Armature legs part4
5. Dragon Wings Part3
5. Dragon Wings Part4
5. Dragon Wings part5
5. Dragon Wings part6
5. Dragon Wings part7
6. Attaching the wings to the body
7. Bulking with aluminum
8. Preparing Monster Clay
9. Bulking up clay
10. Applying clay to the wings
11. Raking the wings
12. Raking and refining the wings Part 1
12. Raking and refining the wings part2
13. Base covering
14. Roughing out the main forms part1
14. Roughing out the main forms Part2
14. Roughing out the main forms Part3
14. Roughing out the main forms Part4
14. Roughing out the main forms Part5
15.1 Head secondary forms
15.2 Raking the main forms part 1
15.3 Raking the main forms part 2
16.1 Secondary forms - Torso
16.2 Secondary forms
16.3 Secondary forms
16.4 Secondary forms
17.1 Secondary forms - Back
17.2 Secondary forms - Back
18.1 Secondary forms - Neck and Legs
18.2 Secondary forms - Legs and Feet
18.3 Secondary forms - Feet
19.1 Rock base
19.2 Rock base
19.3 Rock base
20. Refining the legs
20.1 Refining the Torso, neck, and shoulders
20.2 Refining wing, arm, neck
21. Smoothing the wings
22. Refining and smoothing neck muscles
22.1 Raking, refining and smoothing neck muscles and shoulders
23 Hands and arms refining
24. Back secondary forms
24.1 Back secondary forms
25. Raking the arms and neck
26. Refining arms
27. Torso secondary forms
27.1 Torso secondary forms
28. Adding details to the head
28.1 Adding details to the head
28.2 Adding details to the head
28.3 Adding details to the head
29. Readjusting the head
30. Making teeth from polymer clay
31. Adding teeth
31.1 Adding teeth
31.2 Adding teeth
31.3 Adding teeth
33. Refining head details
33.1 Refining head details
34. Wing articulation
34.1 Wing terminations
35. Smoothing the wings with solvent
35.1 Smoothing the wings with solvent
36. Texture stamp
36.1 Making a texture stamp
37. Skin Texture -Torso
37.1 Skin Texture - Torso
37.2 Skin Texture - Torso
37.3 Skin texture - Tail
37.4 Skin Texture - tail
38. Texture stamp - Tail
38.2 Texture stamp and wrinkles - torso
38.3 Texture stamp and wrinkles - right leg
39. Refining Leg details
40. Adding more wrinkles - Neck, shoulders, arms
40.1 Adding more wrinkles - Neck
41. Arm texturing
42. Spine details
42.1 Back scales - Tail
42.2 Back scales - Spine
42.3 Back scales - Spine & tail
42.4 Refining Back scales
42.5 Refining back scales and wrinkles
42.6 Refining back scales and wrinkles
42.7 Refining tail scales
42.8. Adding tail texture
44. Refining Foot details
45. Cleaning up the base
42.9. Refining Scales
46.1 Progress check
47. Adding spikes
47.1 Adding more spikes
48. Hand detail and texture
49. Wing final details
50. Head scales & smoothing
50.1 Head scales & smoothing
51. Final thoughts and observations