Notice: The course is continuously updated for 23 lectrues / 10.18hours, with a preferential price of $19. After the course is updated, the original price will be restored to $59.
All the tutorials on our website are not available offline,
Facebook: Yiihuu Official Facebook | Irene | Alexa Xu | Alex Luo | Sian | Cloris

Content: HD Videos
Software: Zbrush 2020.1.3, photoshop, pureref; Others: cintiq or wacom tablet
System: CPU: i7, Storage: 512gb hdd, Graphic Card: geforce gtx 970
Project file: ZTL files to refer to the work that the tutor did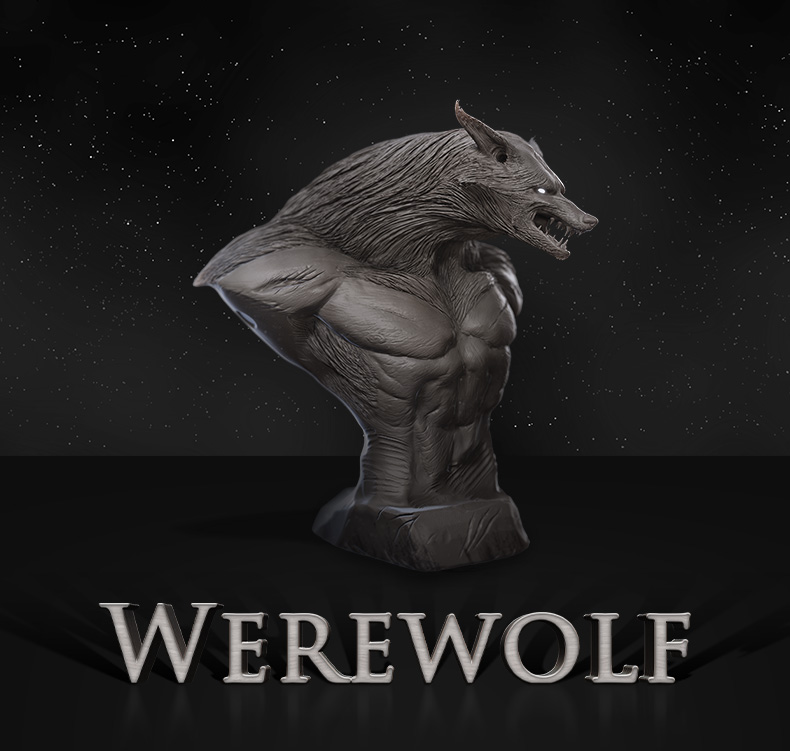 This tutorial will take you through the approach for the conceptual sculpting of a creature. Starting from how to build a reference board, using that reference board to sculpt quick sketches, and building those sketches into a final rendered concept piece. If you have existing experience with Zbrush and want to learn more about fast rapid prototyping, this tutorial will guide and teach you some of the techniques which tutor has built over the years on developing sculpting into final renders in a short time frame and keep the high quality.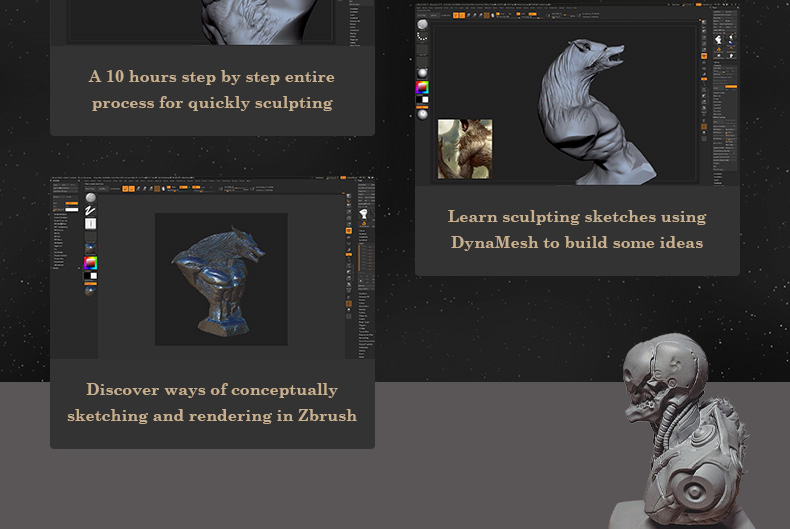 John William Crossland
Lead Character Artist
Trained in fine art (with a background in graphic design), I've been a professional character artist in the games industry for the past 15 years, working on a variety of projects across both console and smart devices (including Xbox, Playstation, Apple and other platforms).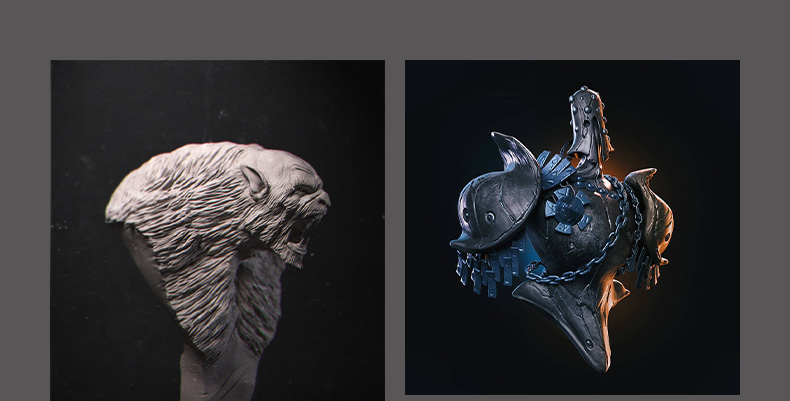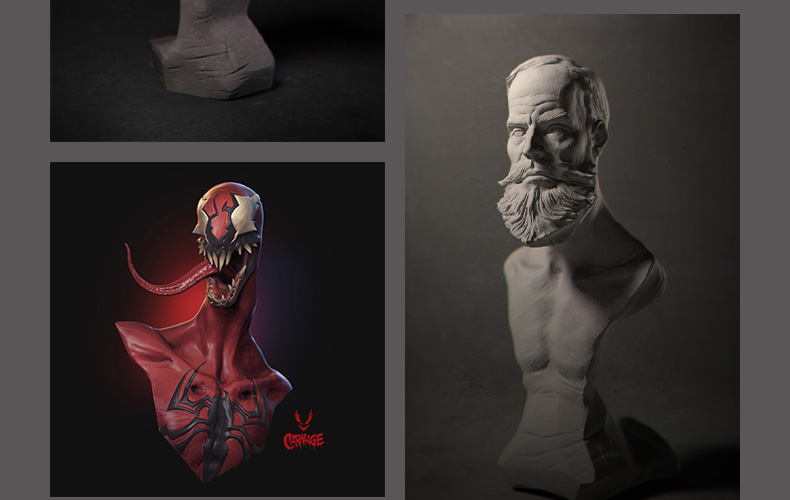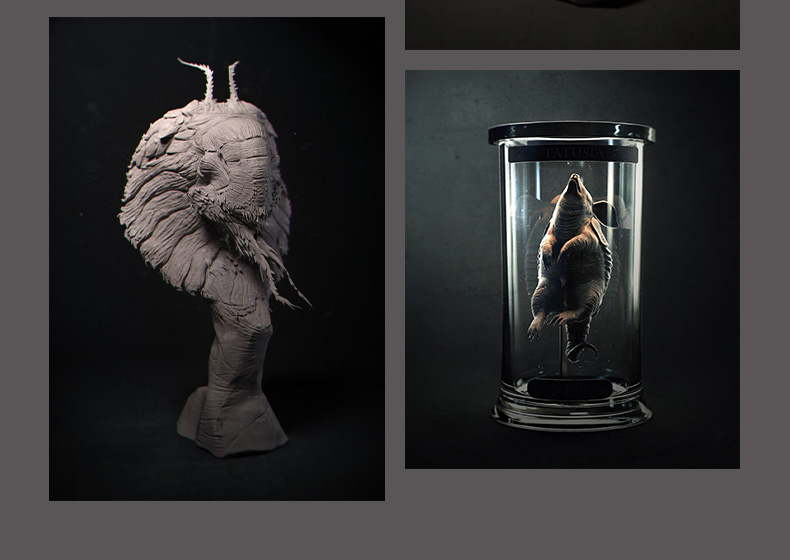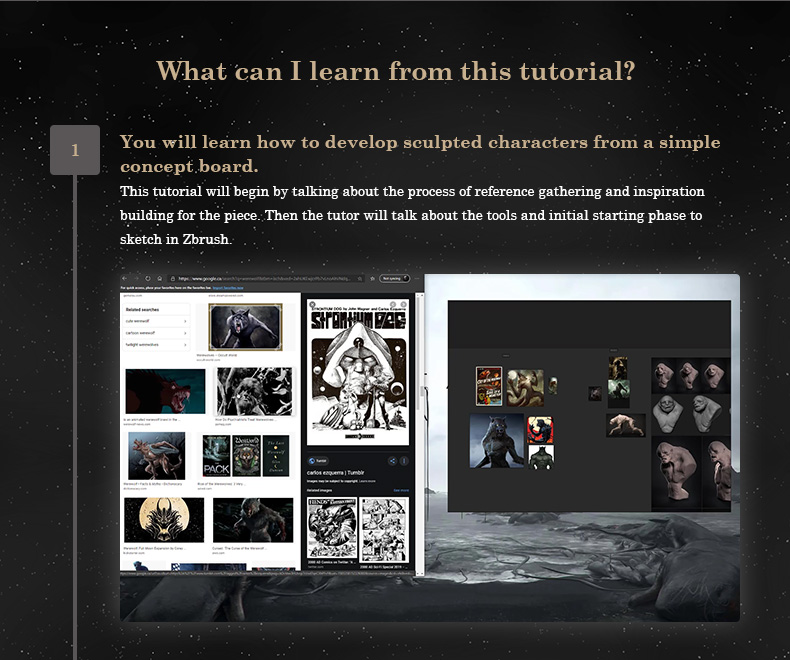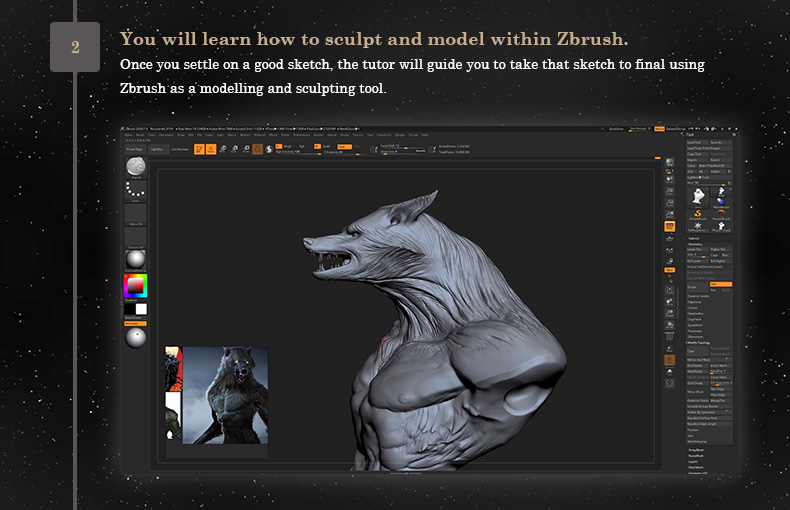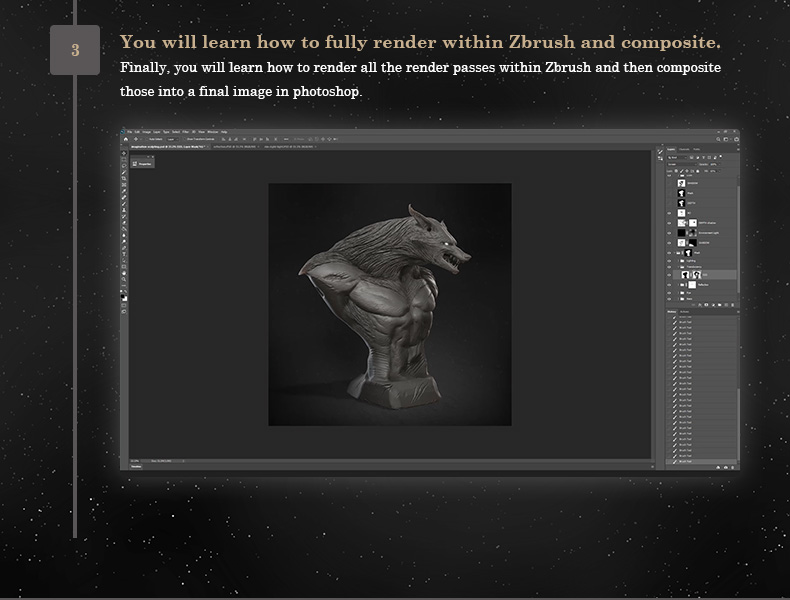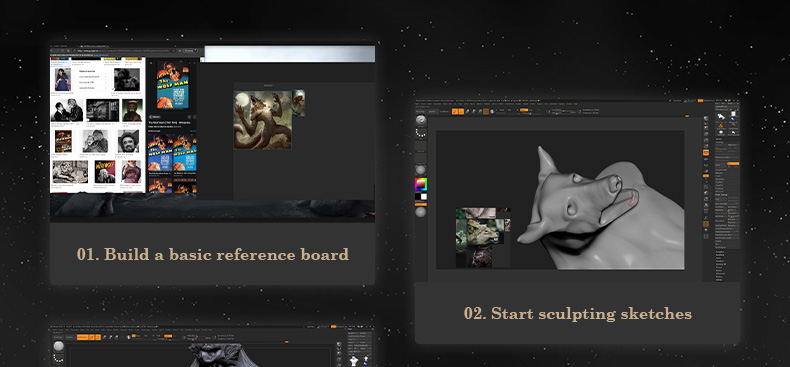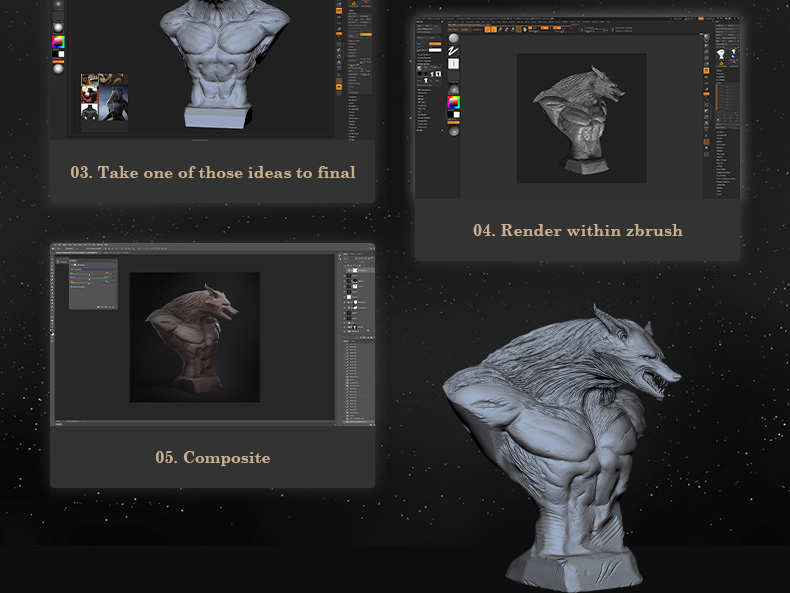 1 Building a great starting point
2 Getting comfortable in zbrush
3.1 First sketch 1
3.2 First sketch 2
4.1 Second sketch 1
4.2 Second sketch 2
5.1 Third Sketch 1
5.2 Third Sketch 2
6 Primary forms
7 Retopology teeth
8 Fur and facial refinement
9 Fur modelling continues
10 Refining the sculpt for rendered shot
11 Final polish part 1
12 Polish Part 2
13 Fur Refinement
14 Skin And Fur Refinements
15 Sculpting With Textures
16 Facial Expression And Fur Polish For Render
17 Setting Up For Render And Compositing
18 Rendering Passes And Compositing
19 Final Images
20 Mastering And Completion