Sculpting in Zbrush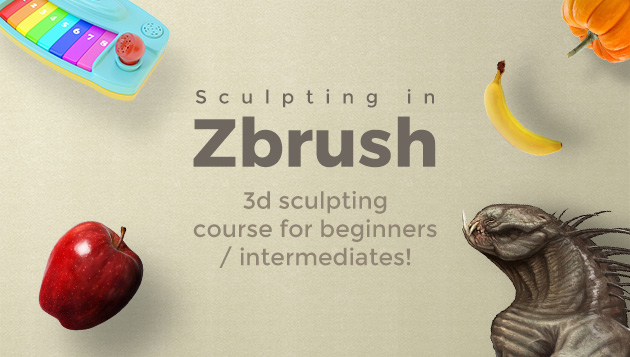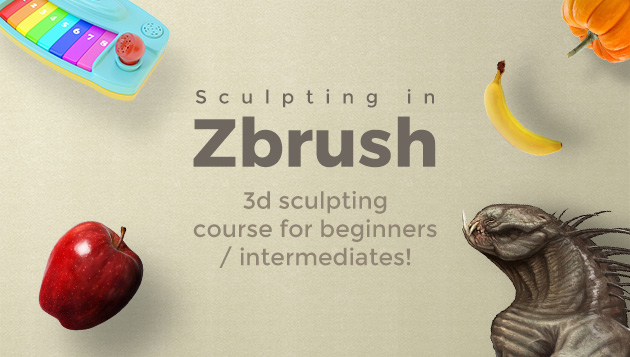 Notice: The course is continuously updated for 65 tutorial videos + 57 assignment videos + 5 bonus videos/31hours, with a preferential price of $19. After the course is updated, the original price will be restored to $99.
All the tutorials on our website are not available offline.
Join our Discord channel where we share everything related to this course- our sculpts, questions, inspirations, ideas...
Also If you have any additional questions as you go through the course feel free to drop me a line, I am happy to help!

Content: HD videos + Project files + Offline learning materials (PDF)
Software: Zbrush 2020 compatible; Assistant softwears: Photosohop
System: CPU:Core2duo or AMD equivalent with SSE2 technology or better;
Storage:4 GB (6+ GB strongly recommended);
Hard Drive:8 GB of free hard drive space for ZBrush and its scratch disk.
Graphic Card:Most cards manufactured 2008 or newer. Must support OpenGL 3.3 or higher.
Project file: Offline learning materials + Project files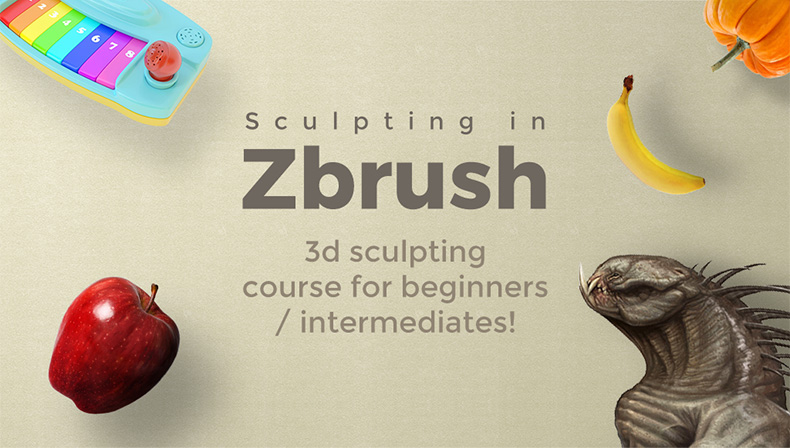 Students will learn the best 3d sculpting software, Zbrush, by an instructor that's not only a seasoned professional but also a studio owner, sitting on the other side of the hiring table! In this course, we demystify Zbrush with step by step learning experience that will get you sculpting in no time! Learn the best possible approach and workflow to get from start to finished design, use essential tools that will enable you to create any design in Zbrush. Get tips and tricks of the trade, inside thoughts of a studio project lead that will give you an edge when getting jobs in the industry!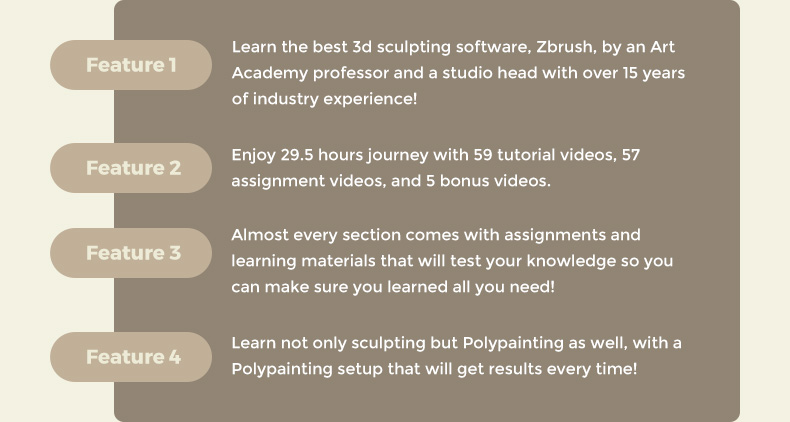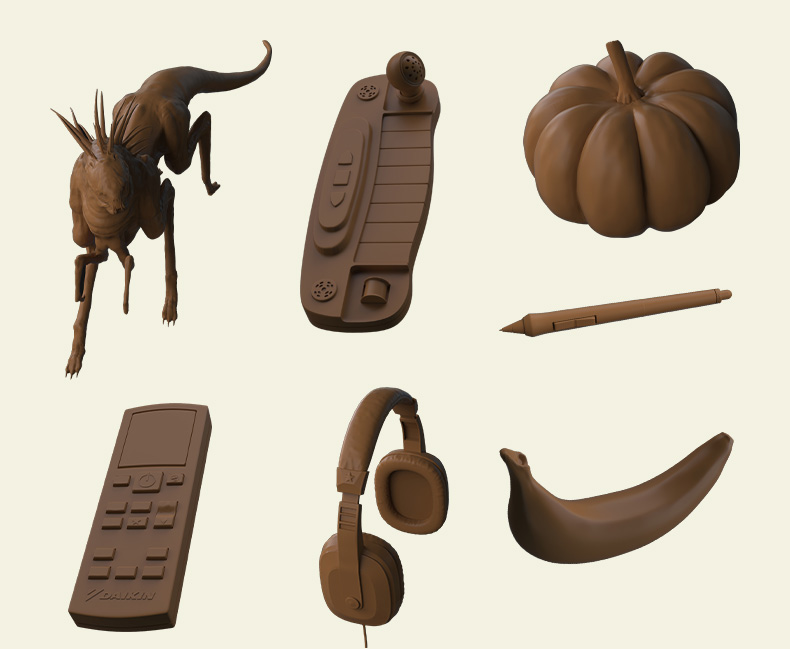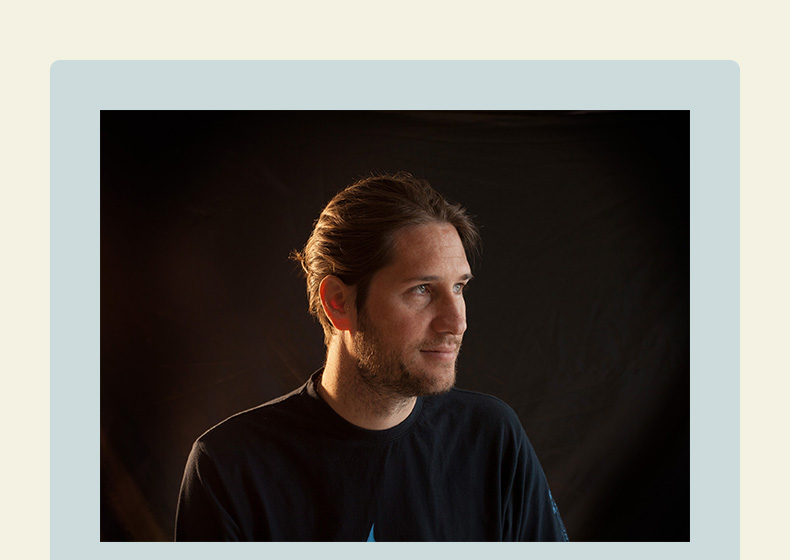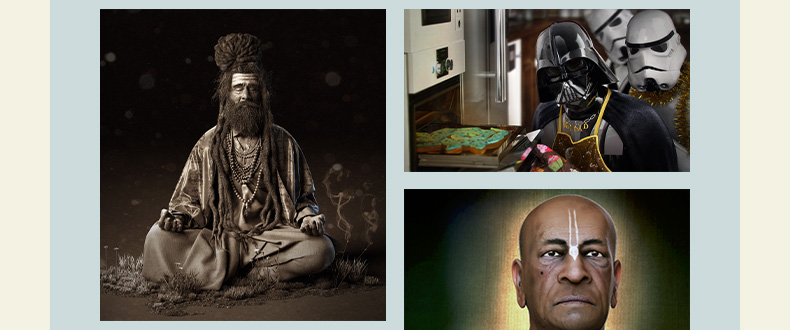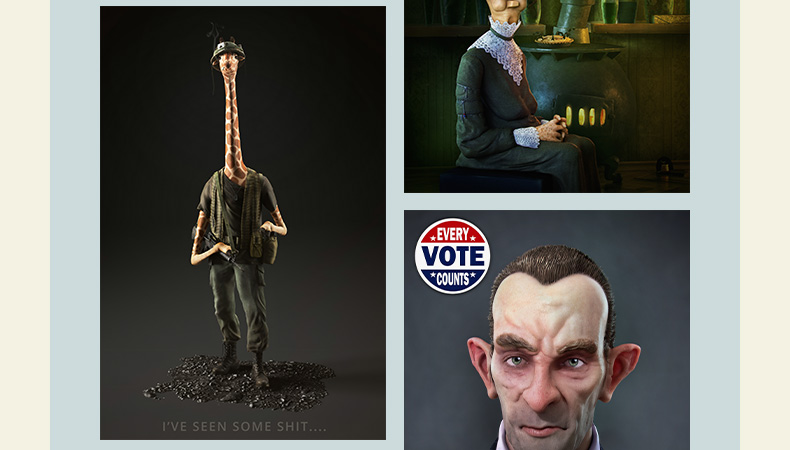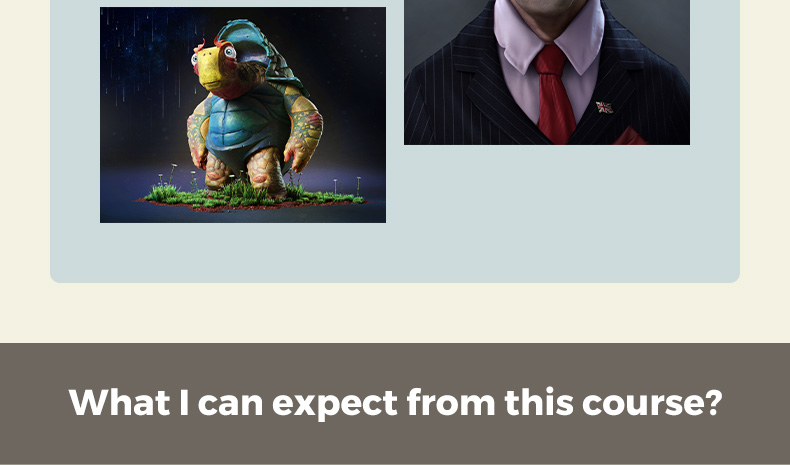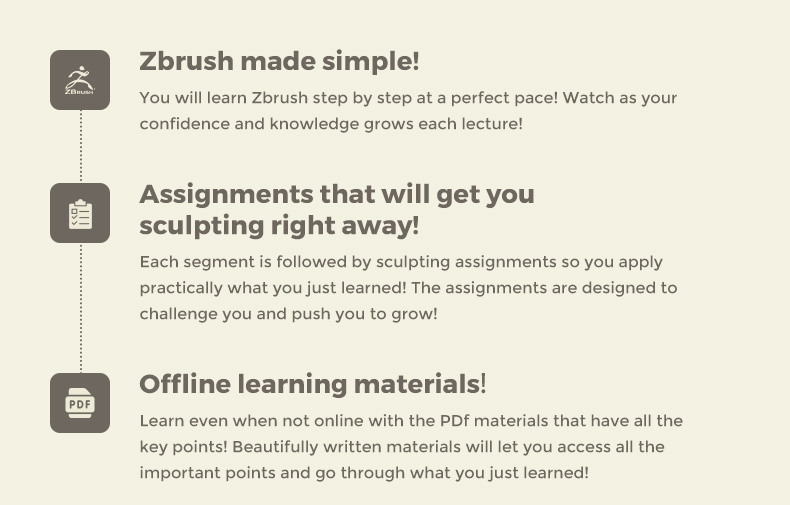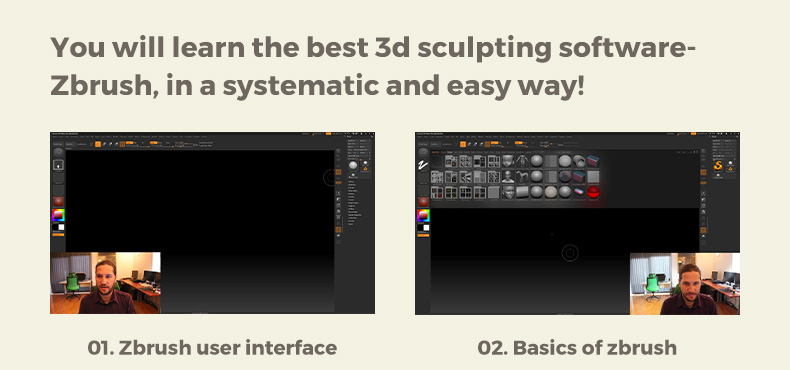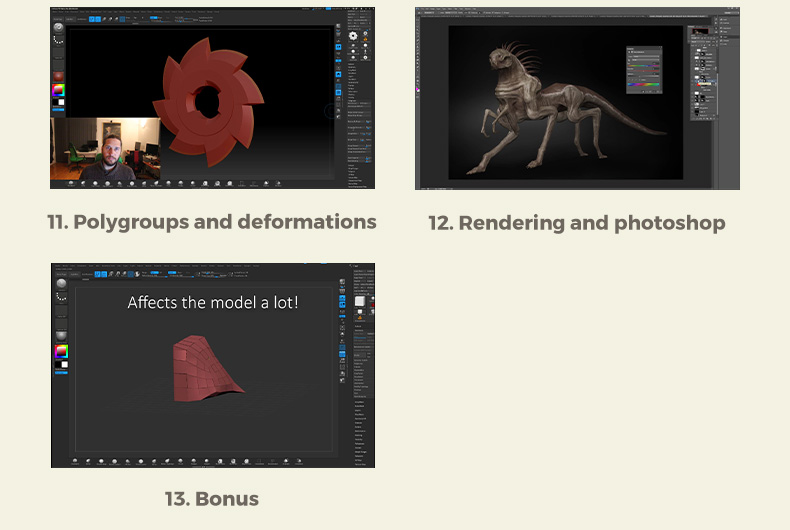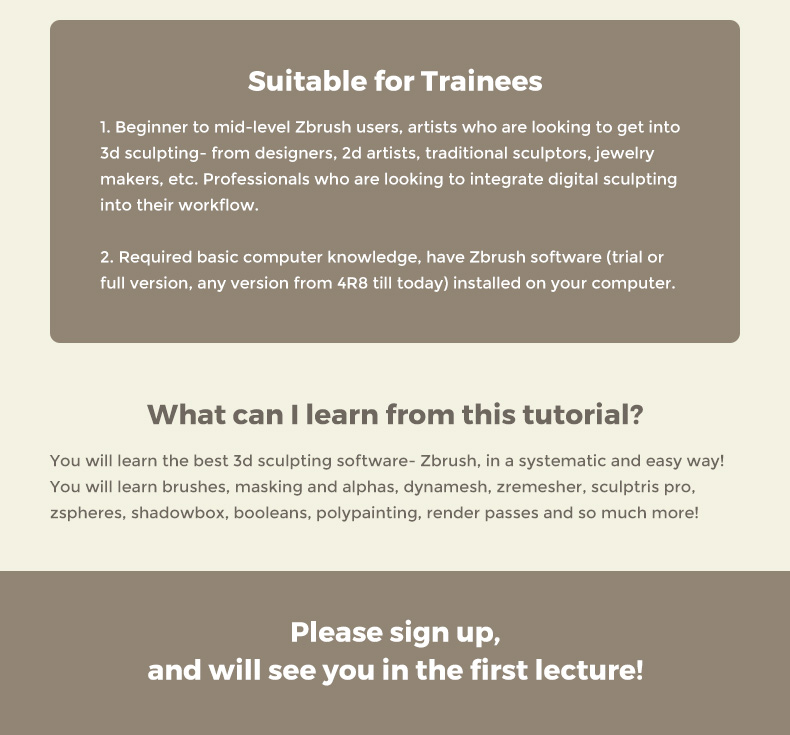 Already Uploaded 63 Lessons, Updating.
Lecturer
MilivojPopovic
Senior Artist
I'm a Senior Artist with a BA in Computer Programming and an MA in Sculpting and a docent teaching title, co-owner of an award-winning Prime Render Studios, with over 15 years of experience, situated in Split/Croatia.