Creating Realistic Hair in Blender for Cycles Render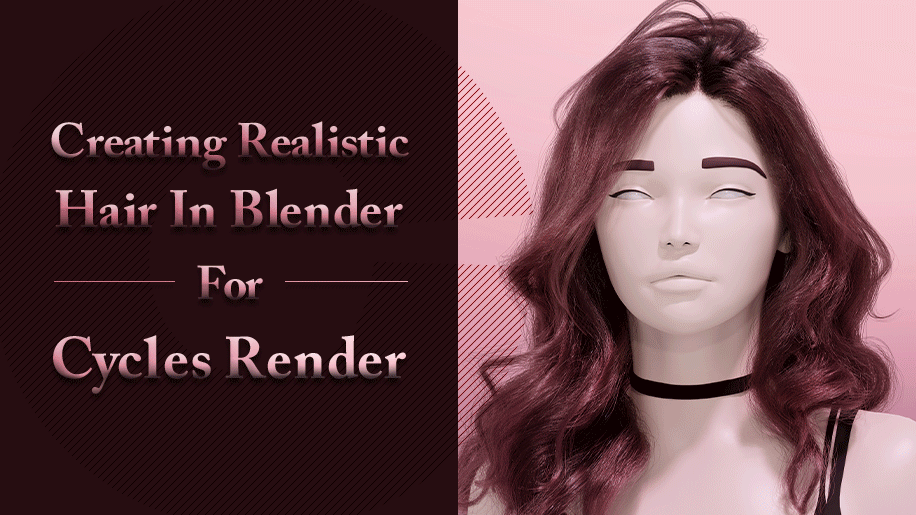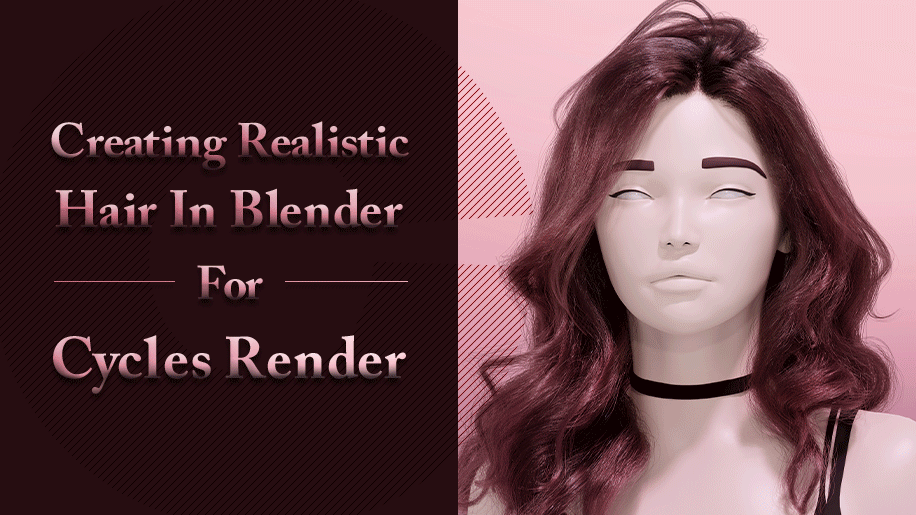 Creating Realistic Hair in Blender for Cycles Render
Creating Realistic Hair in Blender for Cycles Render
Notice: The course is continuously updated for 37 lectures / 11.5 hours, with a preferential price of $49. After the course is updated, the original price will be restored to $79.
All the tutorials on our website are not available offline.
The audio comment of the course is in Russian with English subtitles.

Content: HD videos+Project files
Software: Blender 2.82.7 / photoshop 2020 (CS6 is also OK, version is not really matter)
System: CPU: i5 and above (mine is i7 8700); Storage: 300mb blender + ~2gb Photoshop; Hard Drive:~100mb; Graphic Card: GeForce 1050 and above (mine is 2070s);
*All requirements only influence on the speed of workflow
Project file:
1) Blend files for start and with final result of both scenes (the are included basemesh, hair shader and all scene settings) - 4 files;
2) HDRI maps by tutor;
3) Wips of the second hairstyle;
4) Hair shader manual;
5) "How to speed up Cycles render" guide by tutor;
6) Reference_1 different count samples examples;
7) 3 .psd files with final results of renders (2 color correcton + material override from second reference);
8) All final results in .jpeg;
9) "References analyse" sheet.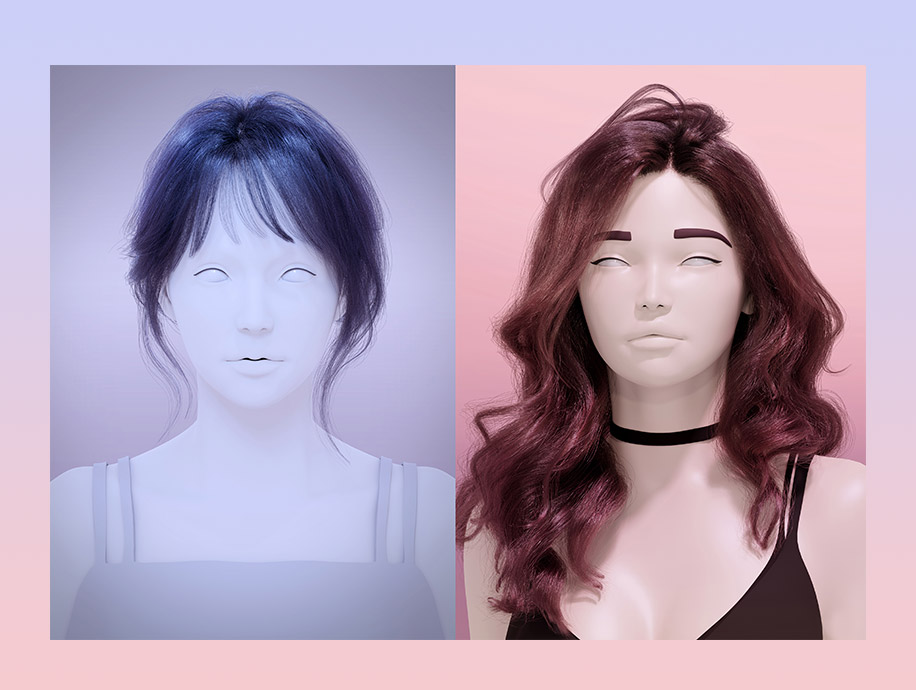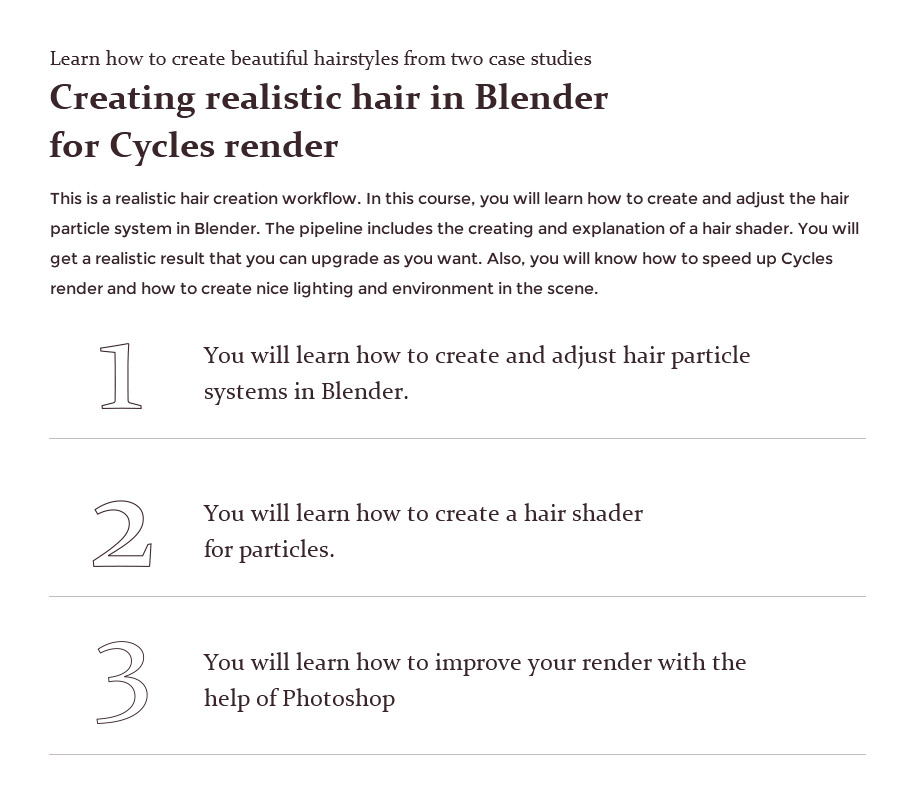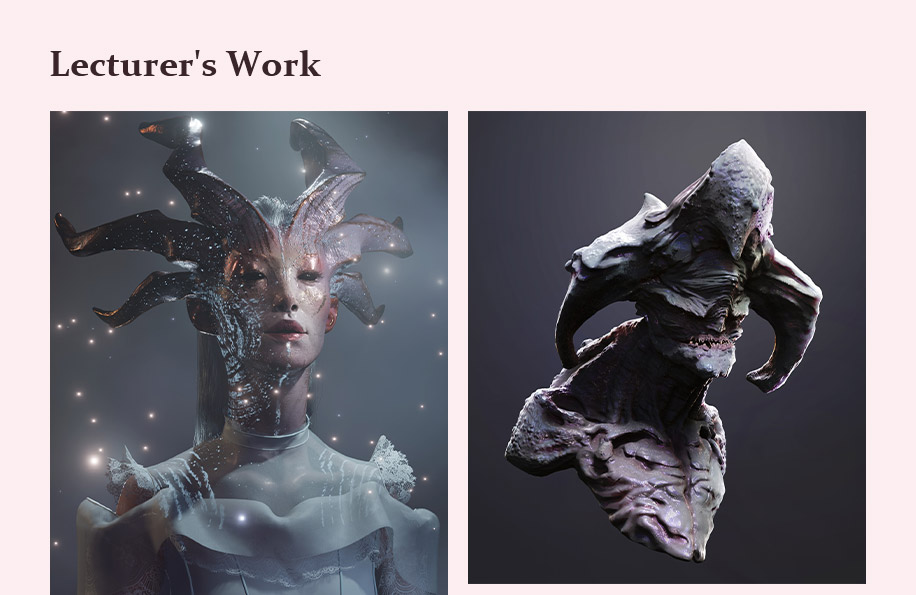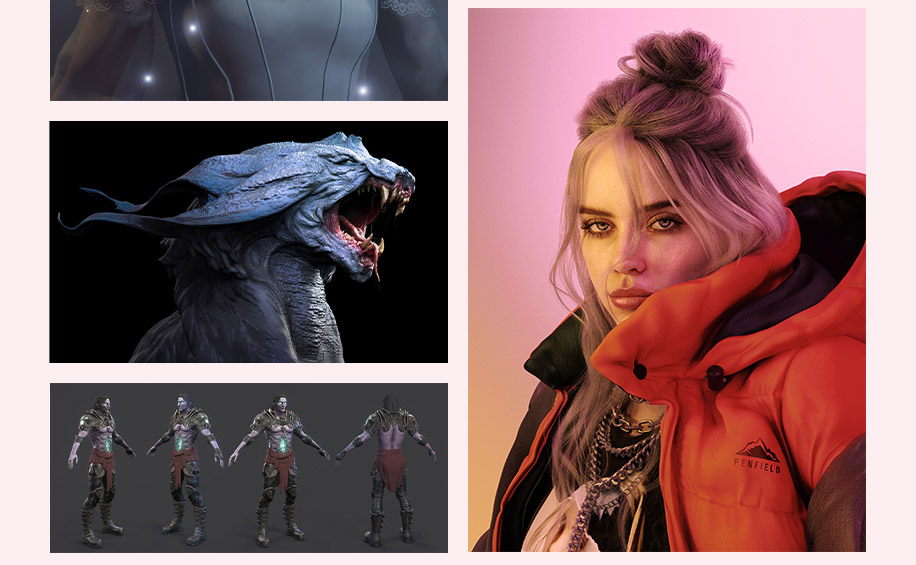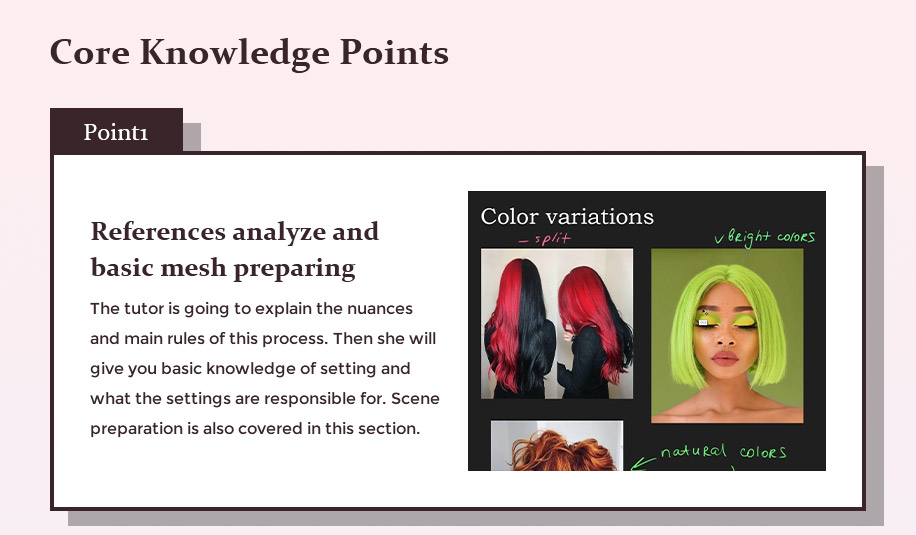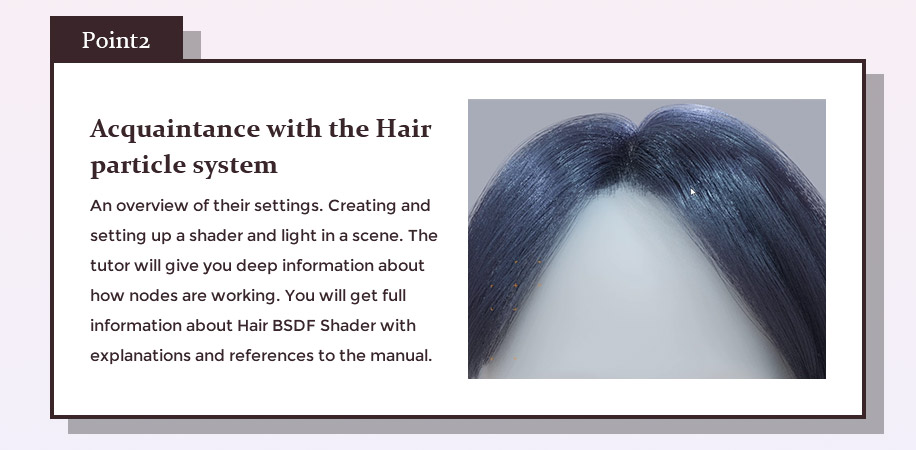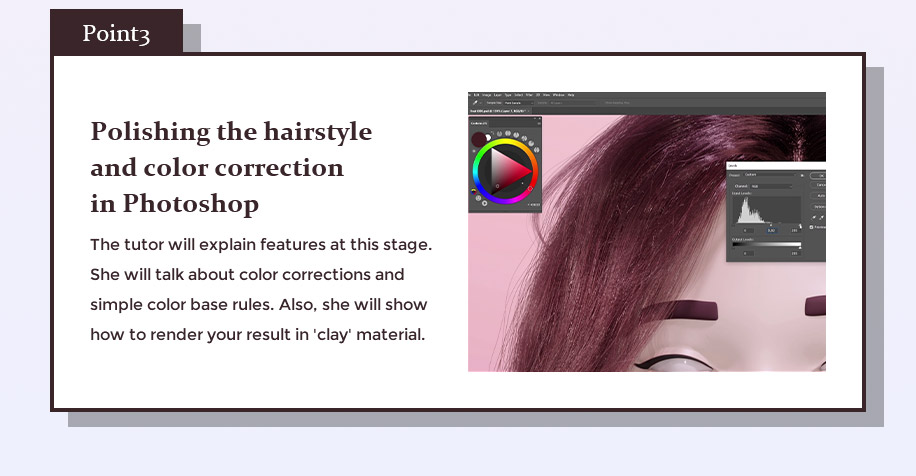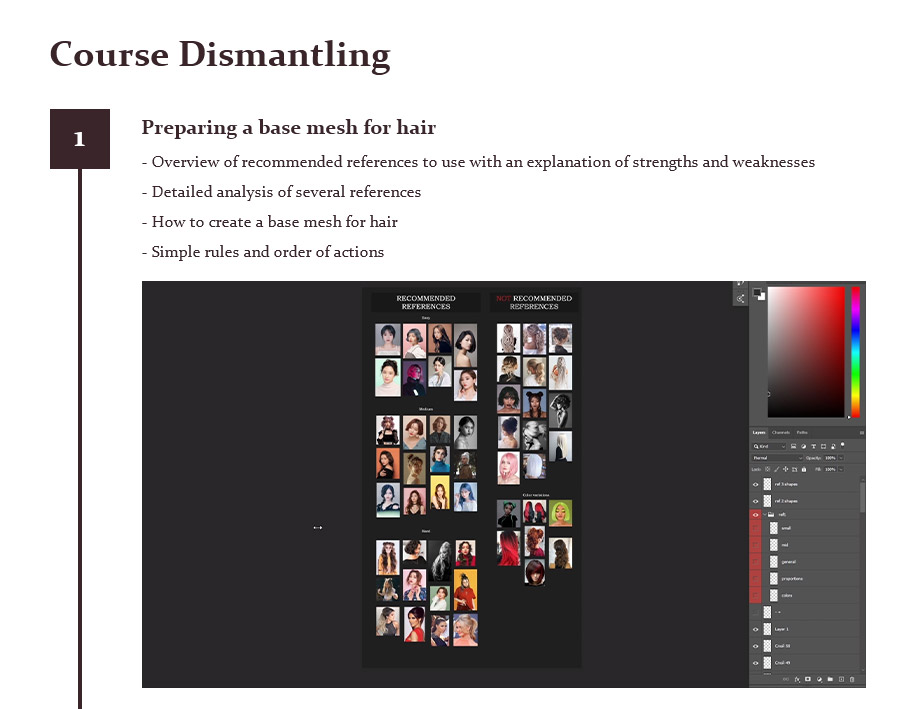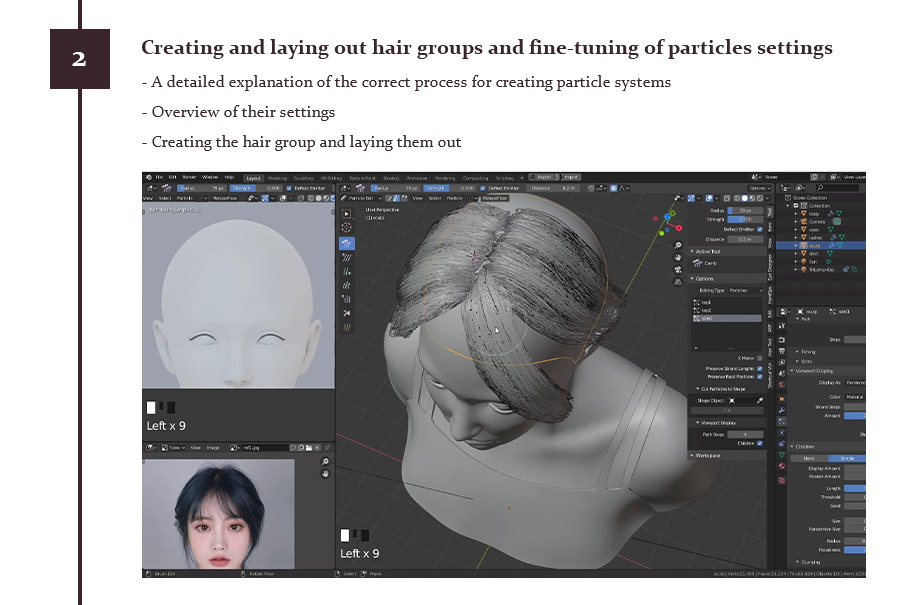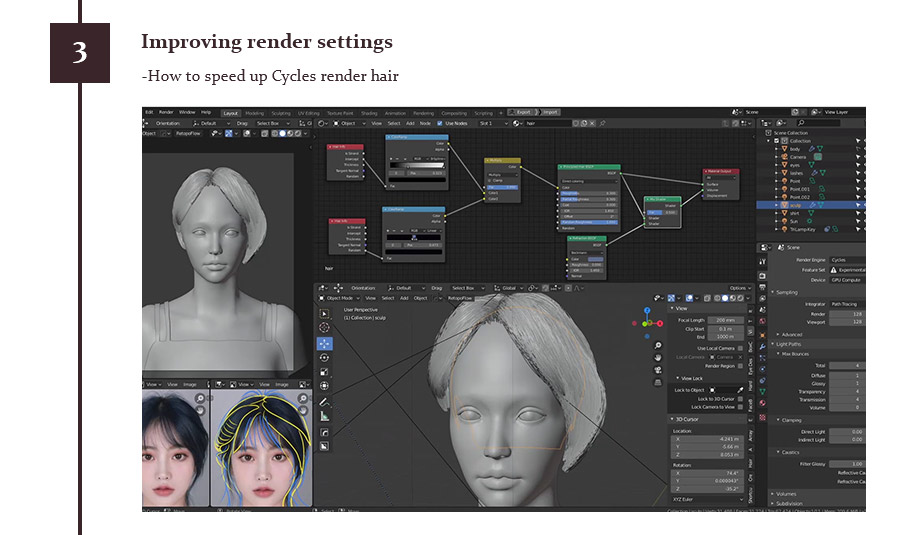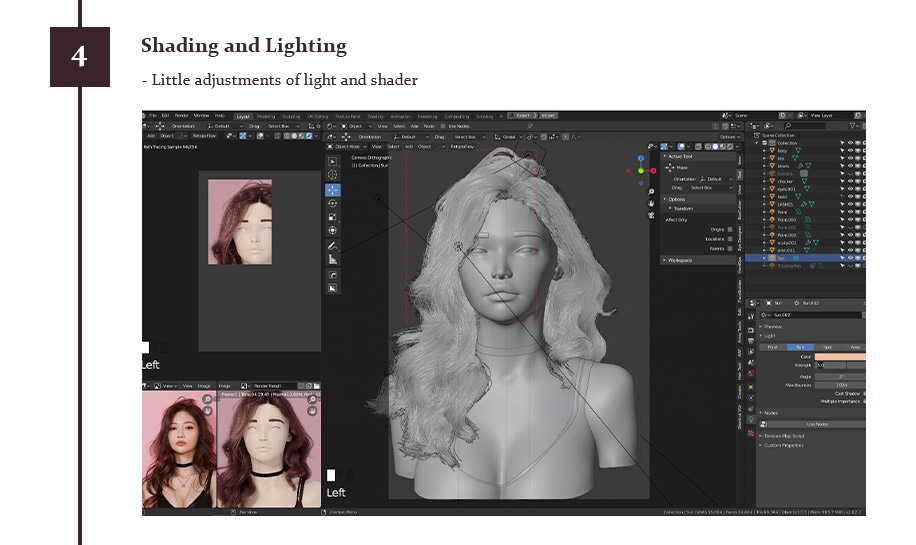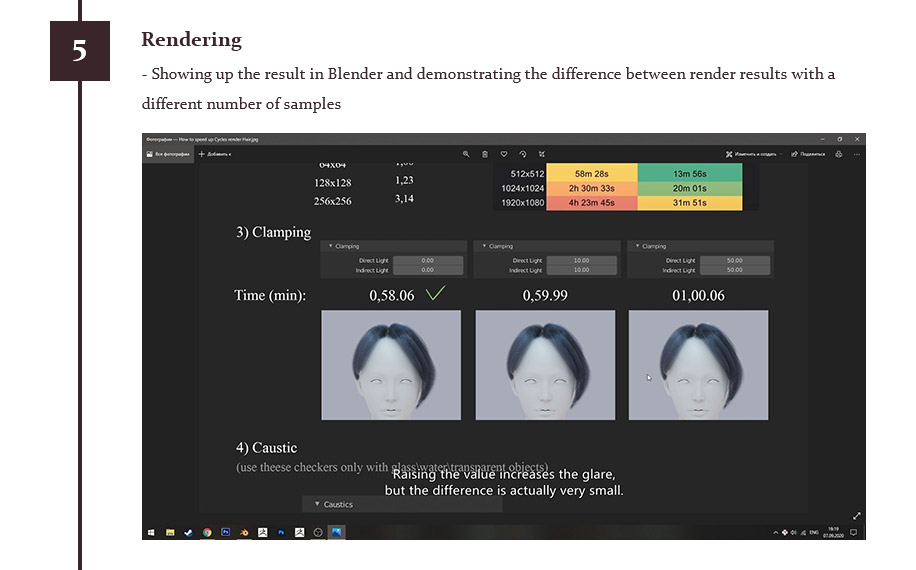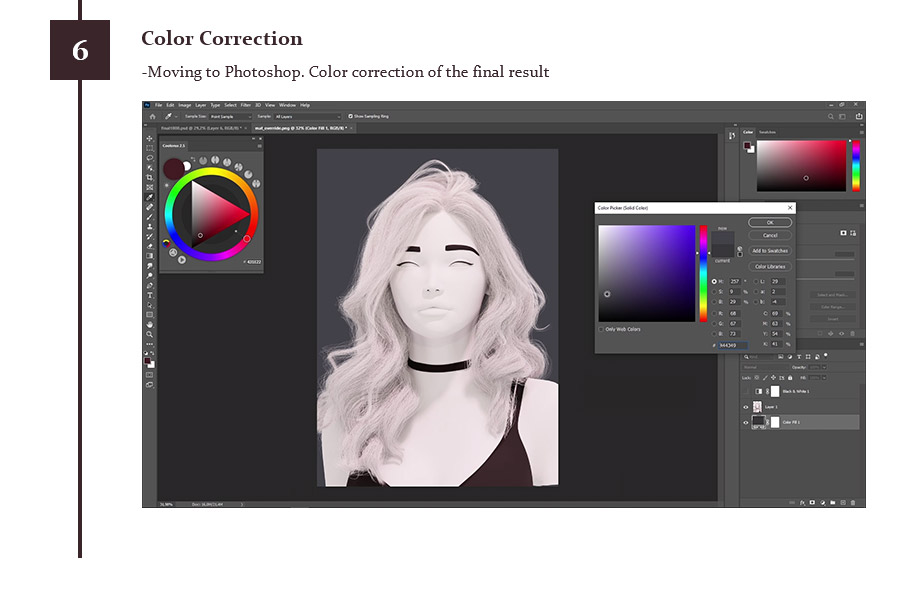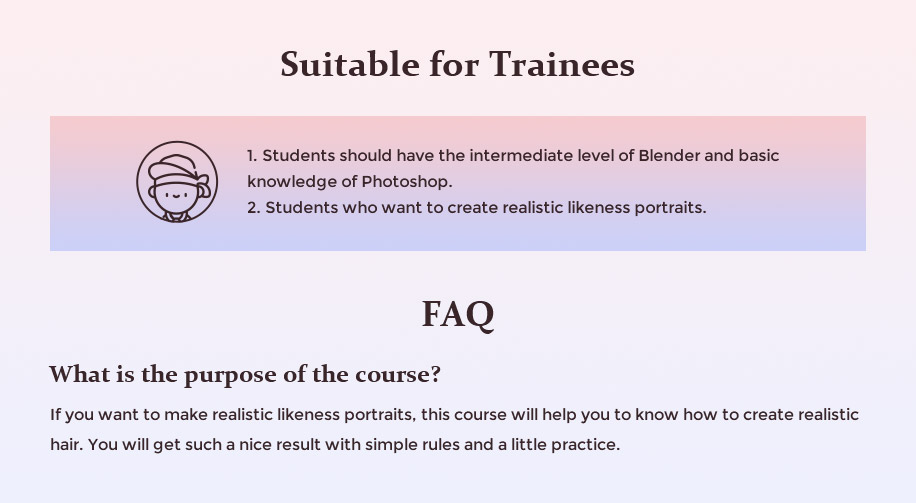 Already Uploaded 24 Lessons, Updating.
Lecturer
Maria Anikina
3D character artist
In general, I have been fond of 3D for 8 years. My first experience was making of Dota 2 sets. I started to get involved in realistic portraits about 4 years ago, and then it was extremely difficult to do something realistic, as there was no information on the Internet yet. There were many difficulties on the way to mastering this niche, but this always only fueled my interest. After all, I really love Blender and wanted to learn how to do whatever I want in it. Realistic portraits are my hobby in the 3D world, and I'm glad that the moment has come when I can share this knowledge with someone else.