| INTRODUCTION |
YIIHUU work in conjugation with Sanhanat Suwanwised to present you the exclusive 3D Character Modeling course--Cat Saga: create advanced 3D concept art model. Sanhanat will guide you from early concept reference searching to model creating, topology, texturing, baking, rendering; together, we will create photographic three dimensional animal and character with multiple software.
The concept maps in this tutorial were created by Jakob Eirich
Thailand Senior 3D Character Artist will show you the trick and tips of character creation within more than 90 hours long course.

You're kindly reminded that:
Please make sure you have mastered the basics of ZBrush and Maya before purchasing this tutorial.
The tutorial will be continuously updated every Thursday. $69 for the top 100,$79 normally updated after the 100,and after the update completed, the price will rise to $119

New tutorials will be available.The course lasts more than 90 hours. The complete model will be attached.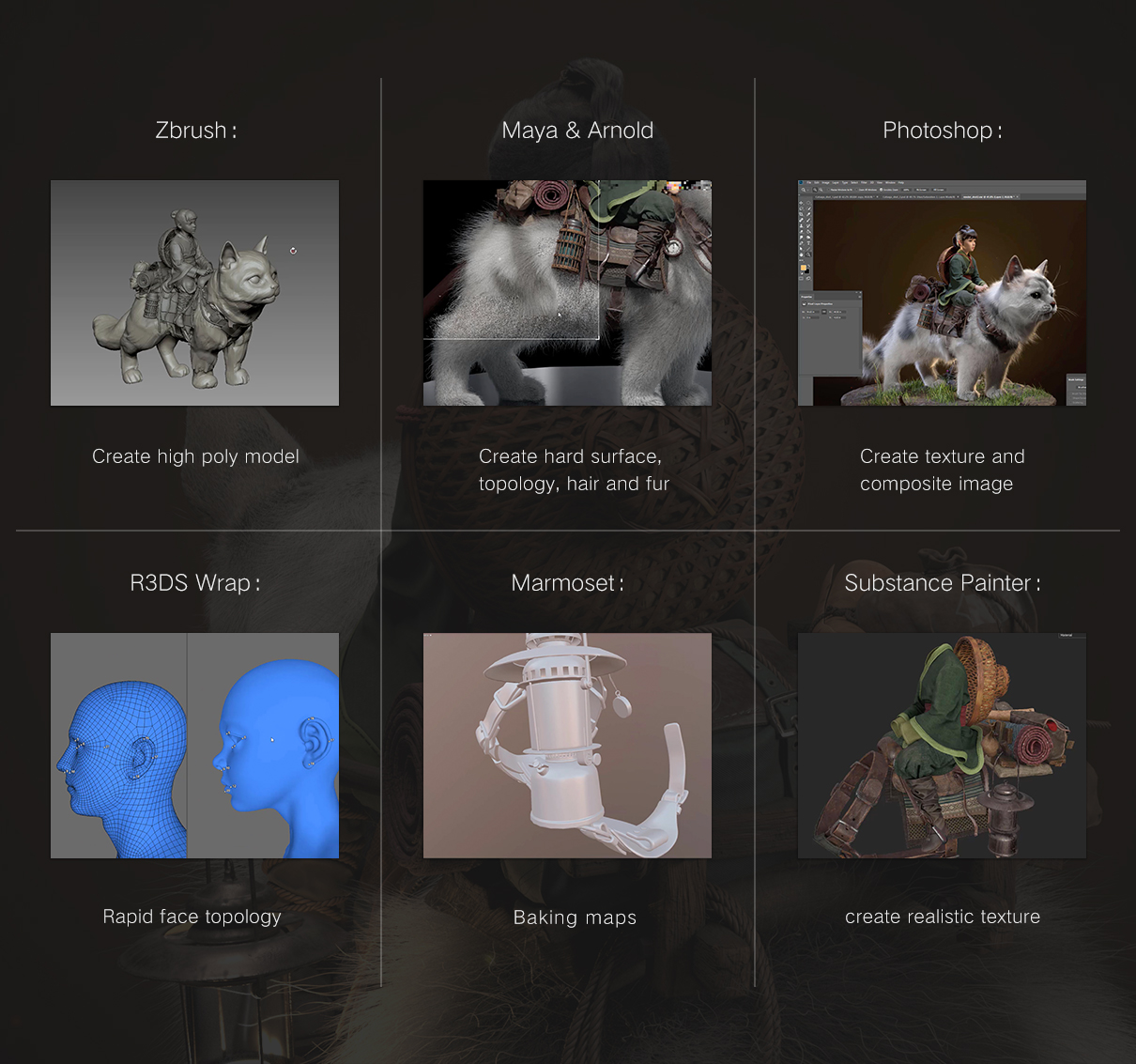 This is a non skip course which Sanhanat will guide you through reference searching, high poly model creation in ZBrush, topology and hard surfaces creation in Maya, texture creation in Substance Painter, map baking in Marmoset, hair and fur creation in XGen and final image composition in Photoshop.