Notice: The course is continuously updated for 88 Lessons / 28h, with a preferential price of $69. After the course is updated, the original price will be restored to $119.
All the tutorials on our website are not available offline,
Facebook: Yiihuu Official Facebook | Irene | Alexa Xu | Alex Luo | Sian | Cloris

Content: Full Videos+Project Files
Software: Zbrush 2018, Blender 2.8, Marmoset Toolbag 3, Substance Painter 2019, Headus UV layout 2.9.4
Project file: Starter Files, Textures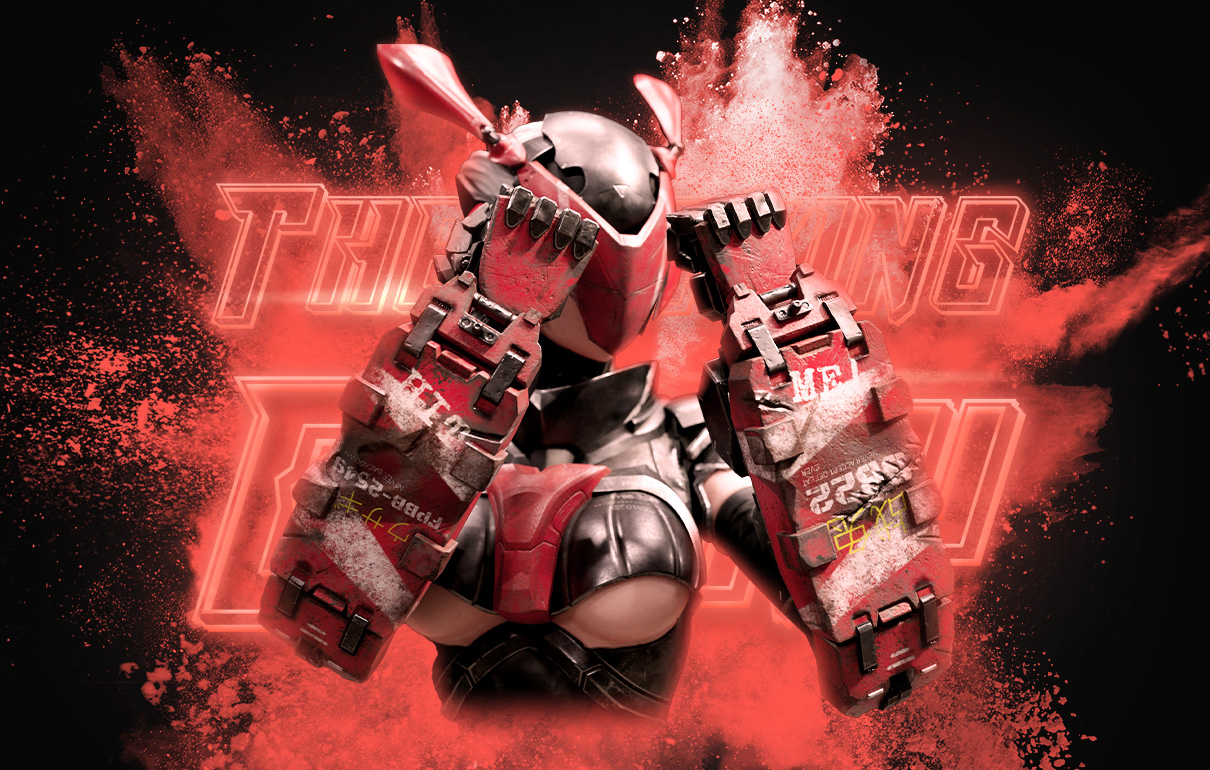 In this course, we'll be creating a simplistic female cyborg, in the theme of a pit-fighter boxing bunny.

I'll be here to guide you at every step including how to convey a story via character design, sculpting, modeling and game technical pipeline. And I'll make sure that you will take away the most out of the experience I'm sharing.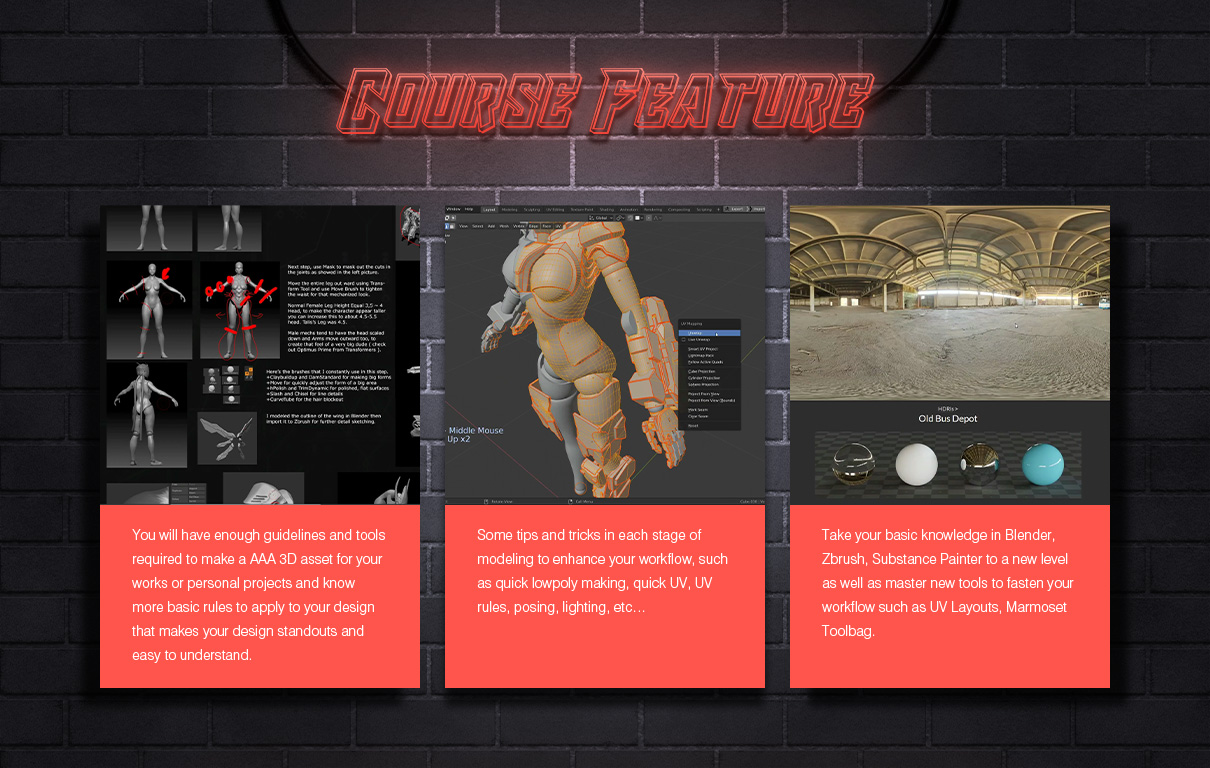 I'm currently working as a Freelancer, CG teacher and leader of a Small Collectible Studio.
I learned my first lesson in CG in 2015, 2 years after that I've worked for several games and film outsourcing studios and then as a freelancer. I've participated in several indie game projects and a couple more from my time with outsourcing studios and as a freelancer. Nowadays I take on timed contracts, teach Blender at a local school and make collectible statues.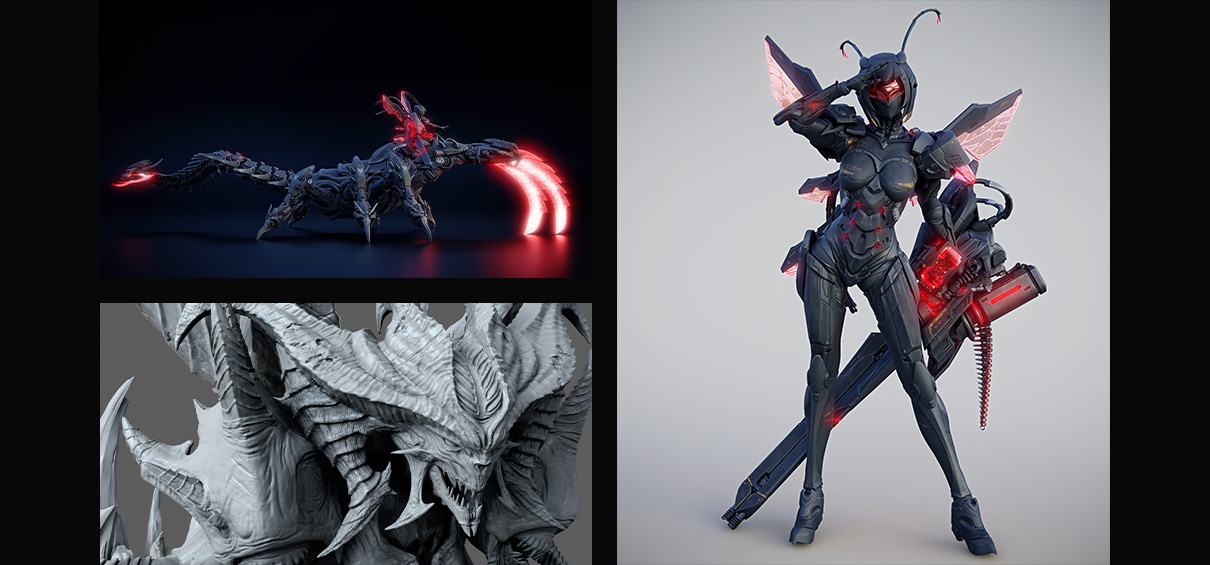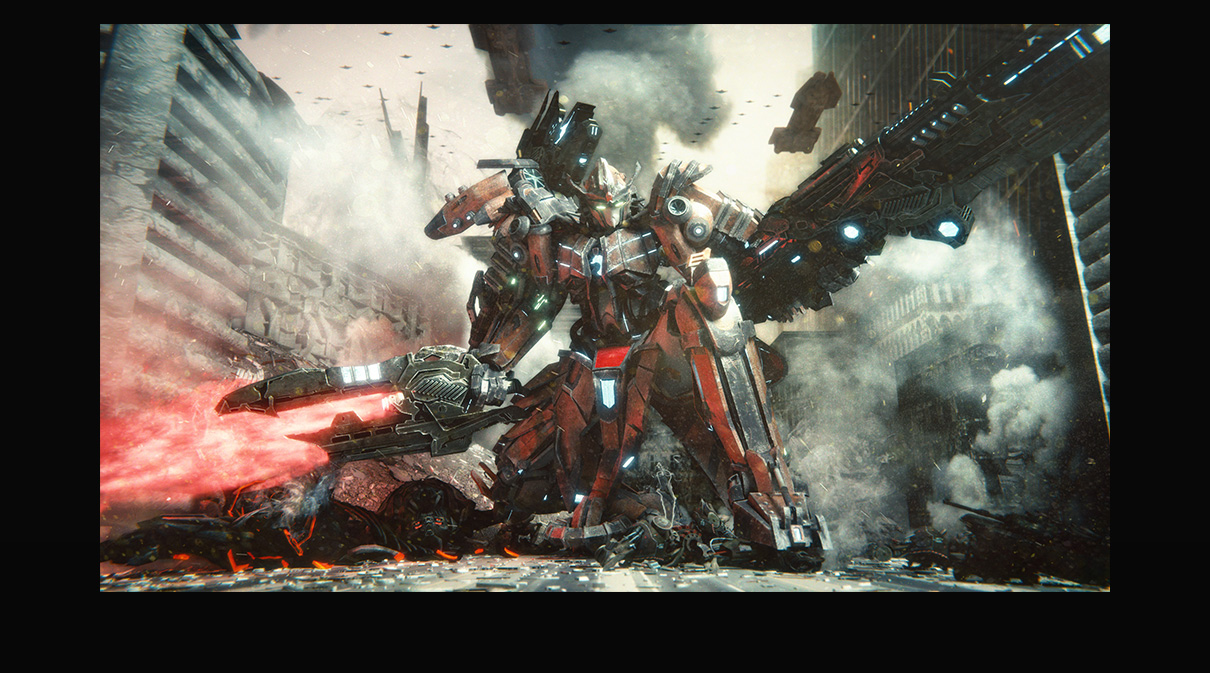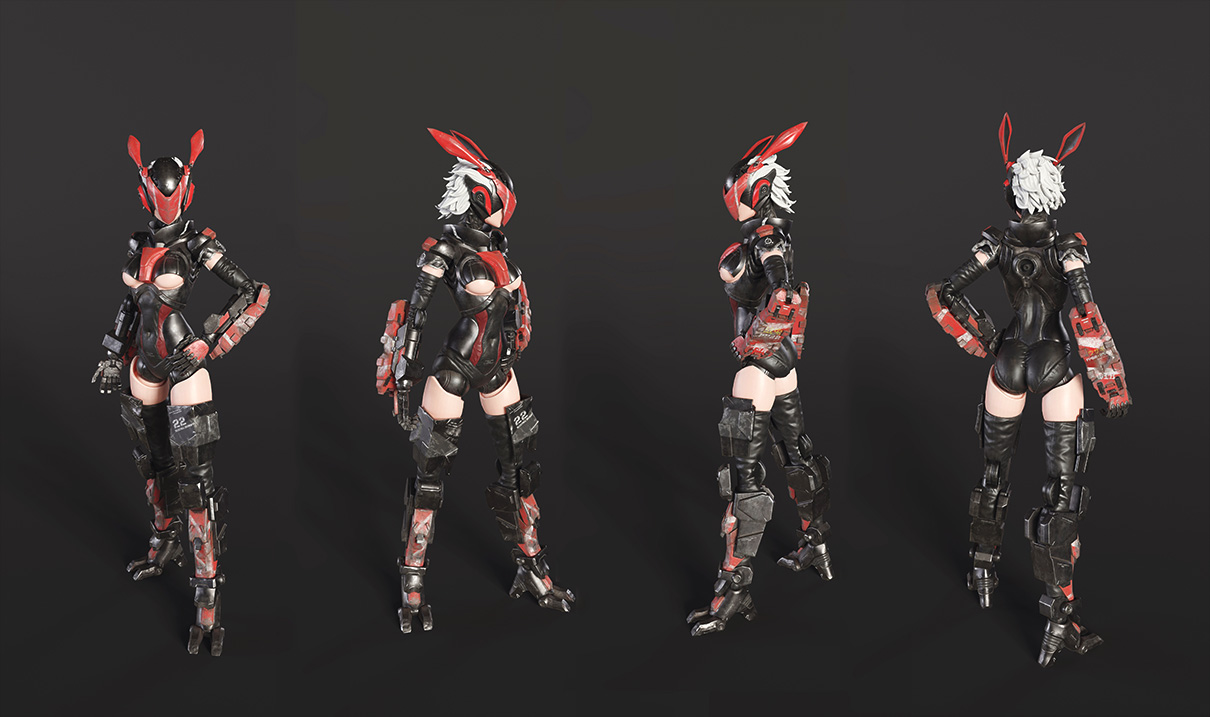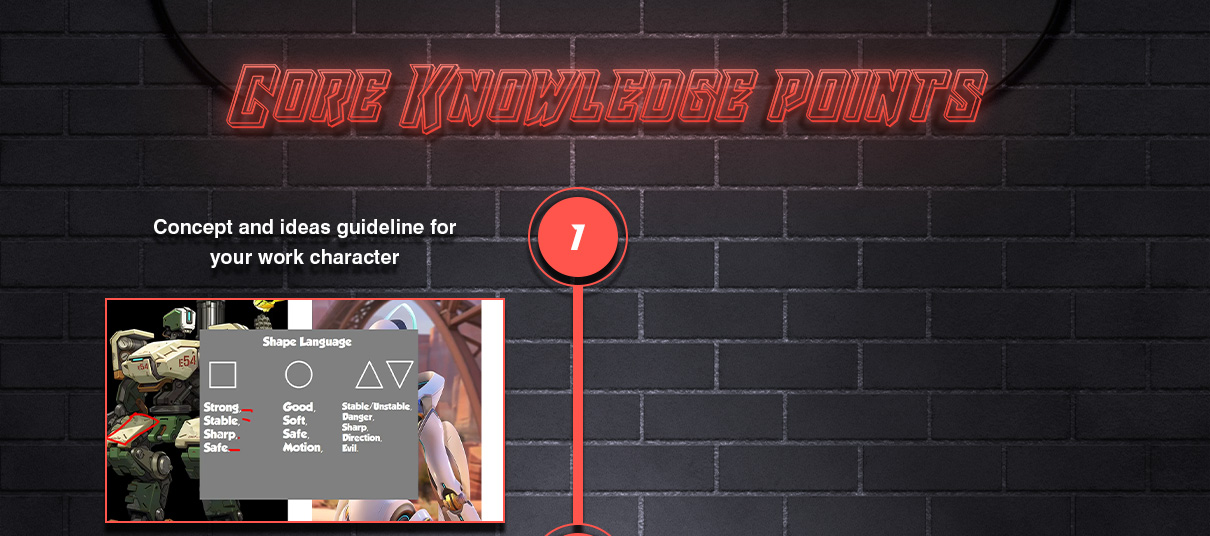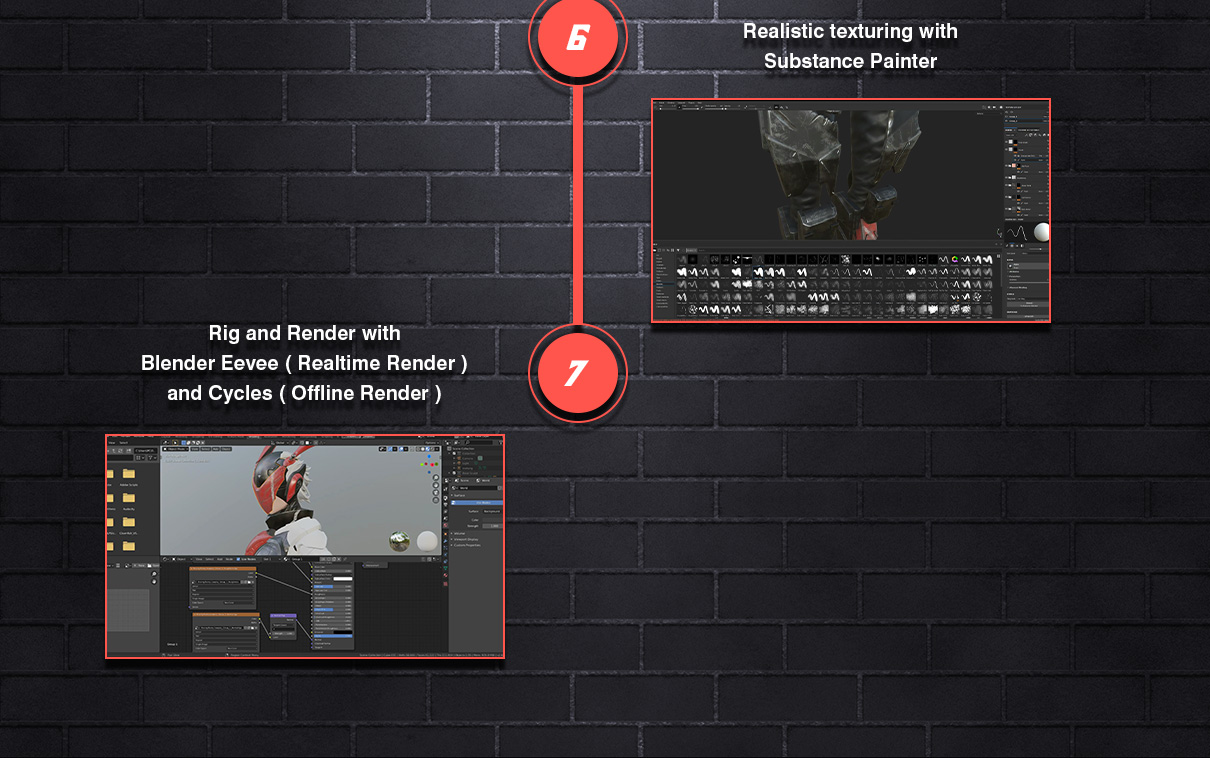 1-Ideas & Mech Design Principle
1.1 Ideas & Mech Design Principle
2-Concept Blockout
2.1 Proportion
2.2 Joints
2.3 Head
2.4 Torso
2.5 Arm and Feet
2.6 Leg
2.7 Chest
2.8 Shoulder
2.9 Final Details
2.10 Color
3-Highlypoly Modeling
3.1 Preparation
3.2 Mask
3.3 Neck, Mask
3.4 Head Phone
3.5 Head Phone Detail
3.6 Bunny Ear
3.7 Finish Bunny Ear
3.8 Face and Neck Armor
3.9 Belly
3.10 Chest
3.11 Torso Details
3.12 Chest Armor
3.13 Thigh Armor
3.14 Feet
3.15 Shin Armor
3.16 Shin Armor Details
3.17 Leg
3.18 Arm
3.19 Fingers
4-Detail Sculpting
4.1 Preparation
4.2 Mask
4.3 Hair
4.4 Arm and Leg
4.5 Torso
4.6 Arm Armor
4.7 Neck and Leg Armor
5-Lowpoly
5.1 Mask Neck Joint
5.2 Shin Arm
5.3 Arm Shoulder
5.4 Ear Head
5.5 Torso
5.6 Armor
5.7 Armor Damage
5.8 Arm Armor
5.9 Arm Armor Damage
5.10 Hair
6-UV
6.1 UV Cutting
6.2 Scale Down Unseen Islands
6.3 UV Group 1
6.4 UV Group 2
7-Bake
7.1 Basics
7.2 Grouping Lowpoly
7.3 Grouping Highpoly
7.4 Export
7.5 Sculpt Export
7.6 Normal Bake
7.7 AO Curvature Bake
8-Texture
8.1 Normal Details
8.2 Base Materials
8.3 Group 1 Refine
8.4 Group 1 metals
8.5 Group 1 Armors
8.6 Group 1 Rusts
8.7 Group 1 Chippings
8.8 Group 1 Finalizing
8.9 Group 2 Refine
8.10 Weathering
8.11 Decals
8.12 Finishing
9-Rig
9.1 Placing the Rig
9.2 Parent and Weight Paint
9.3 Customized Bones
9.4 Custom Thumb
9.5 Posing
9.6 Pose 1
9.7 Pose 2
9.8 Pose 3
9.9 Pose 4
10-Render
10.1 Set up Materials
10.2 HDRi Basics
10.3 Final Render