Creating a Night Street in Unity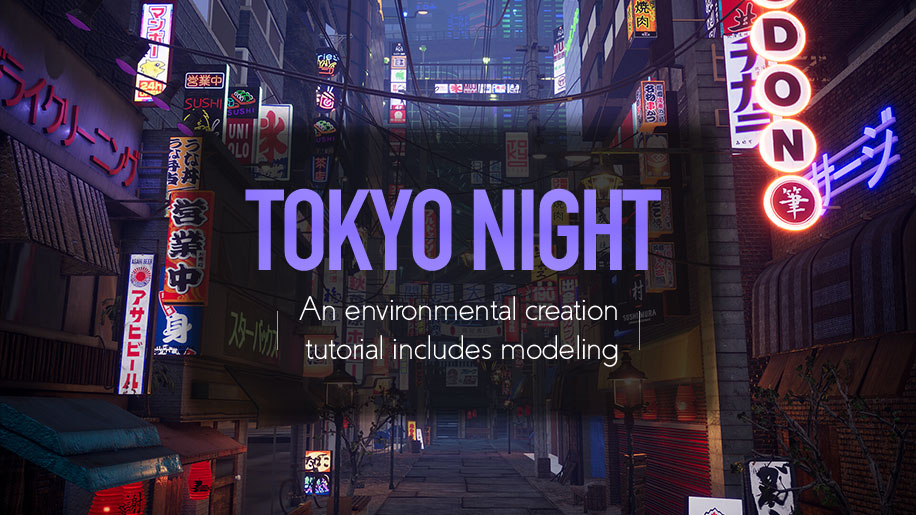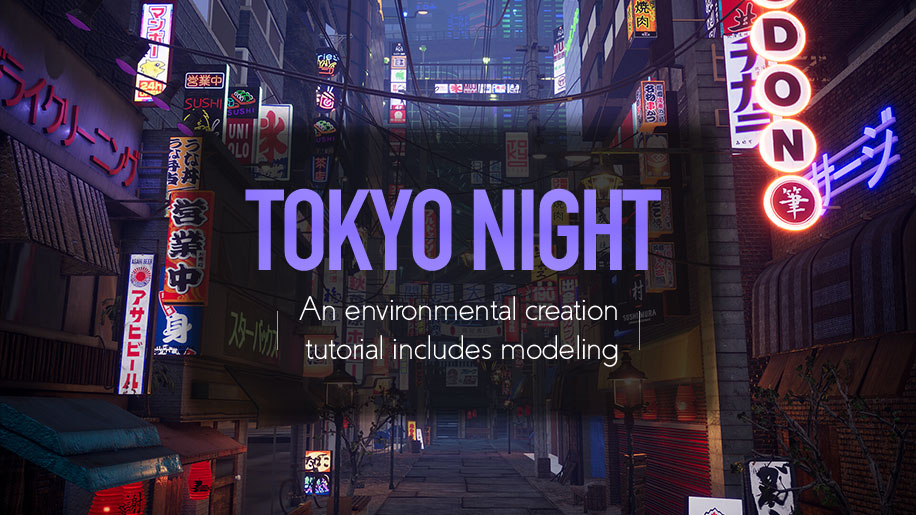 Creating a Night Street in Unity
Creating a Night Street in Unity
Notice: The course is continuously updated for 10 Hours, with a preferential price of $59. After the course is updated, the original price will be restored to $99.
All the tutorials on our website are not available offline.

Content: HD videos+ Project files
Software: Maya 2018 or higher, Substance Painter 2018 or higher, Unity 2019 or higher, PhotoShop any version
System: Storage:30 g,Hard Drive:36 g or higher,Graphic Card:1080 or higher
Project file: The Entire project file will be provided to the students, they will not need any other materials to prepare for this course except getting the software Maya student version, Substance painter 2018 or above, and Unity 2019 or above.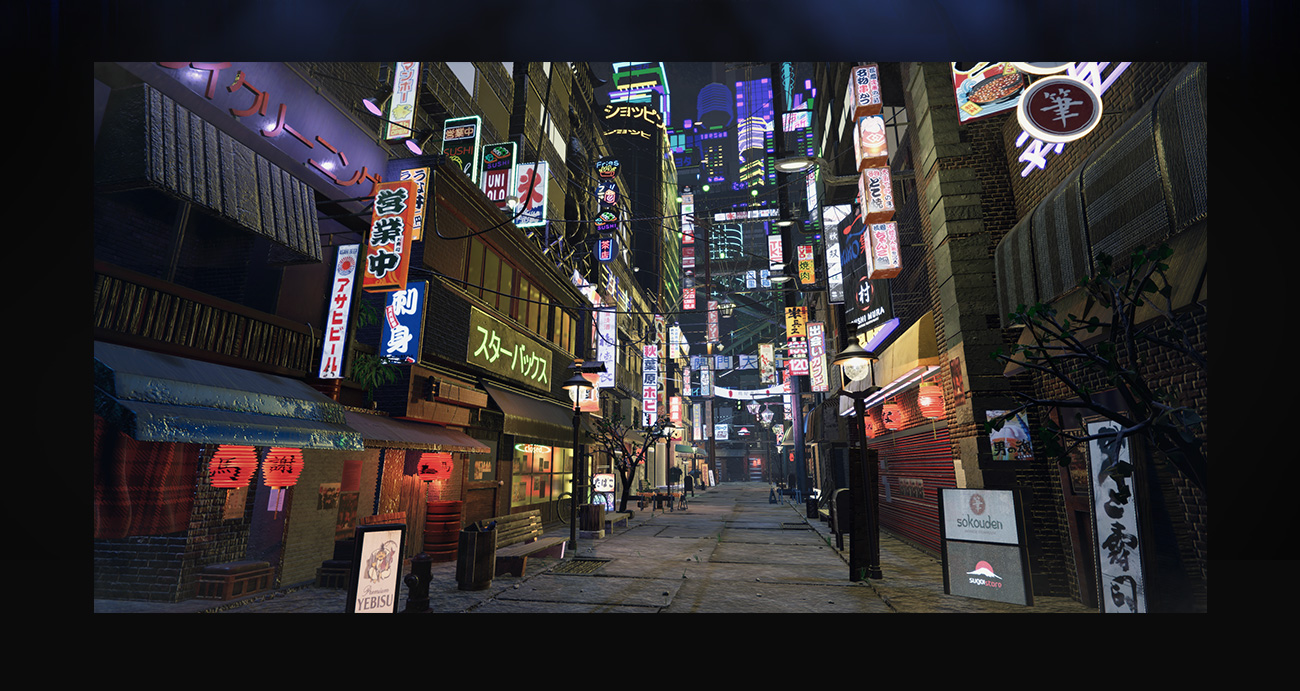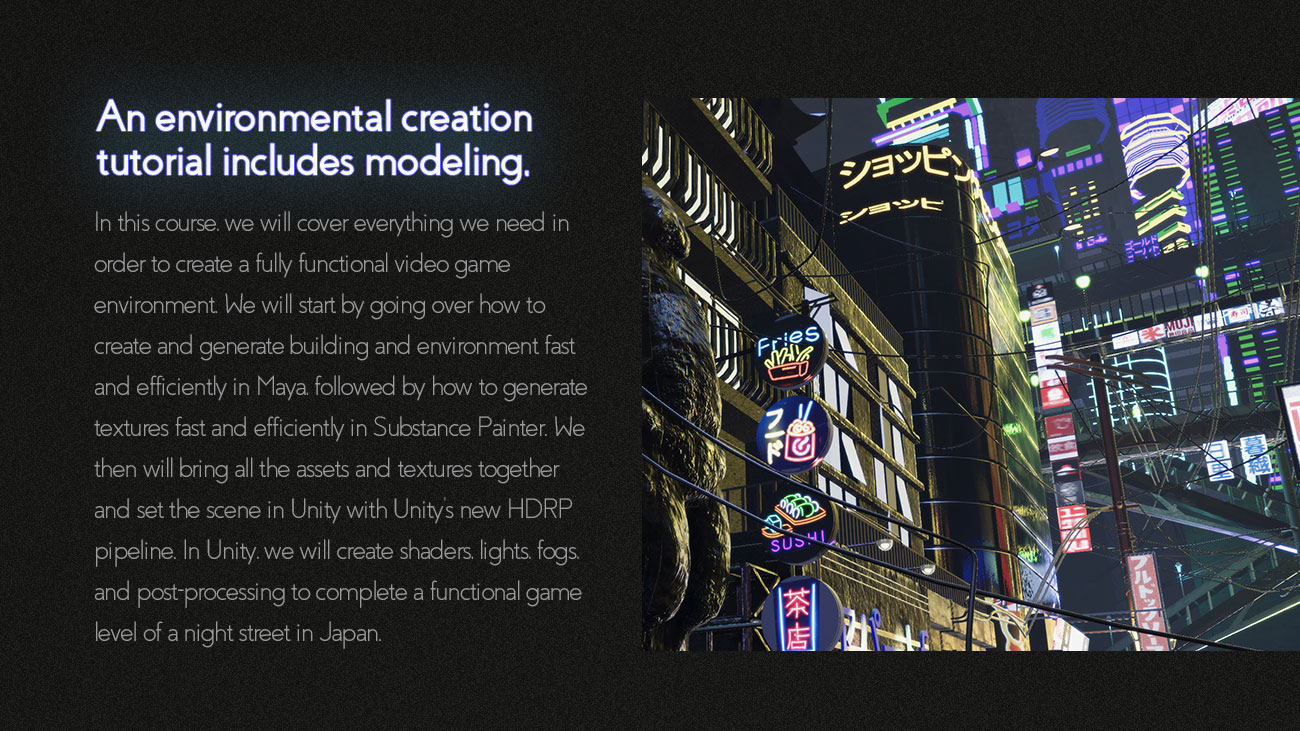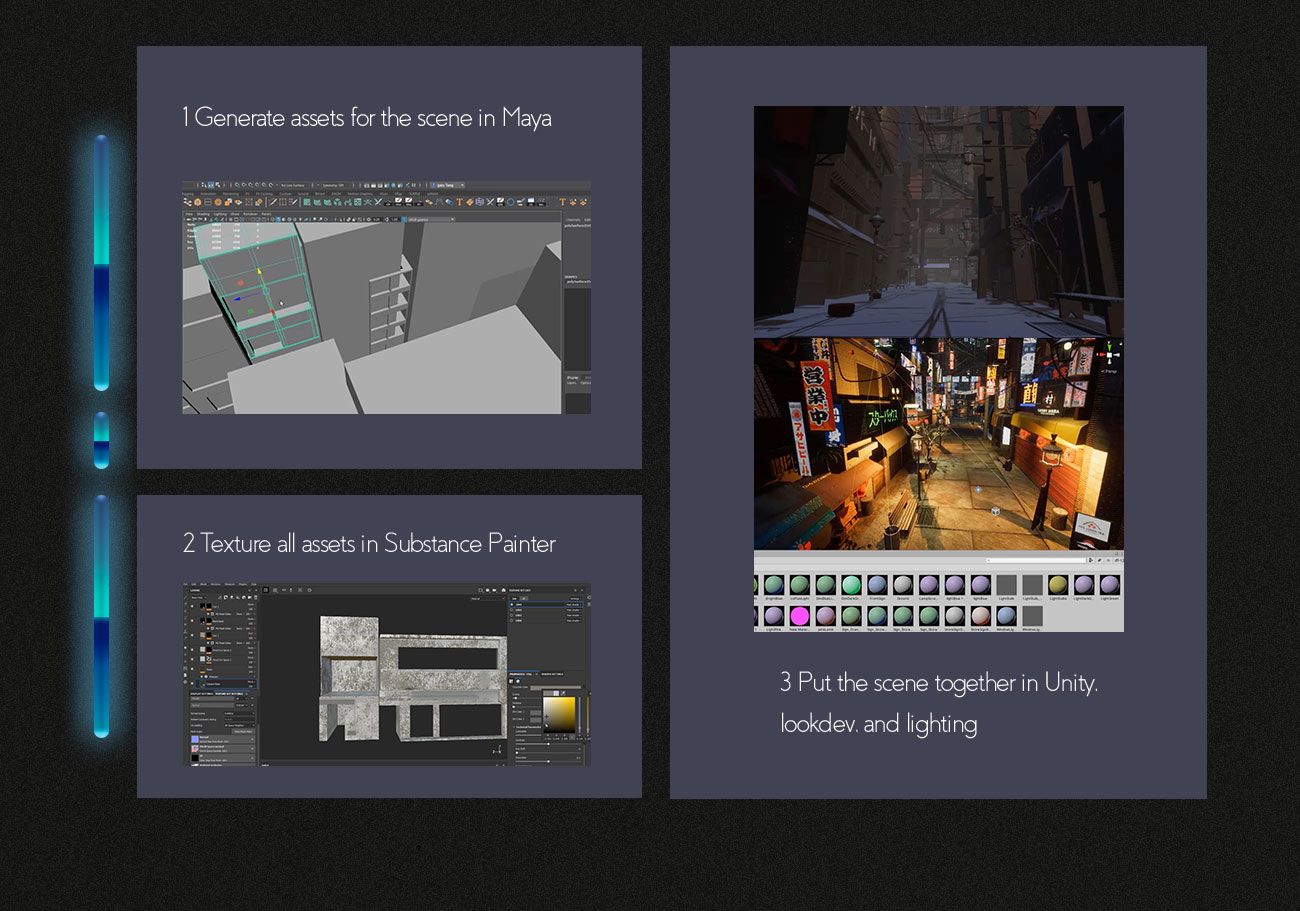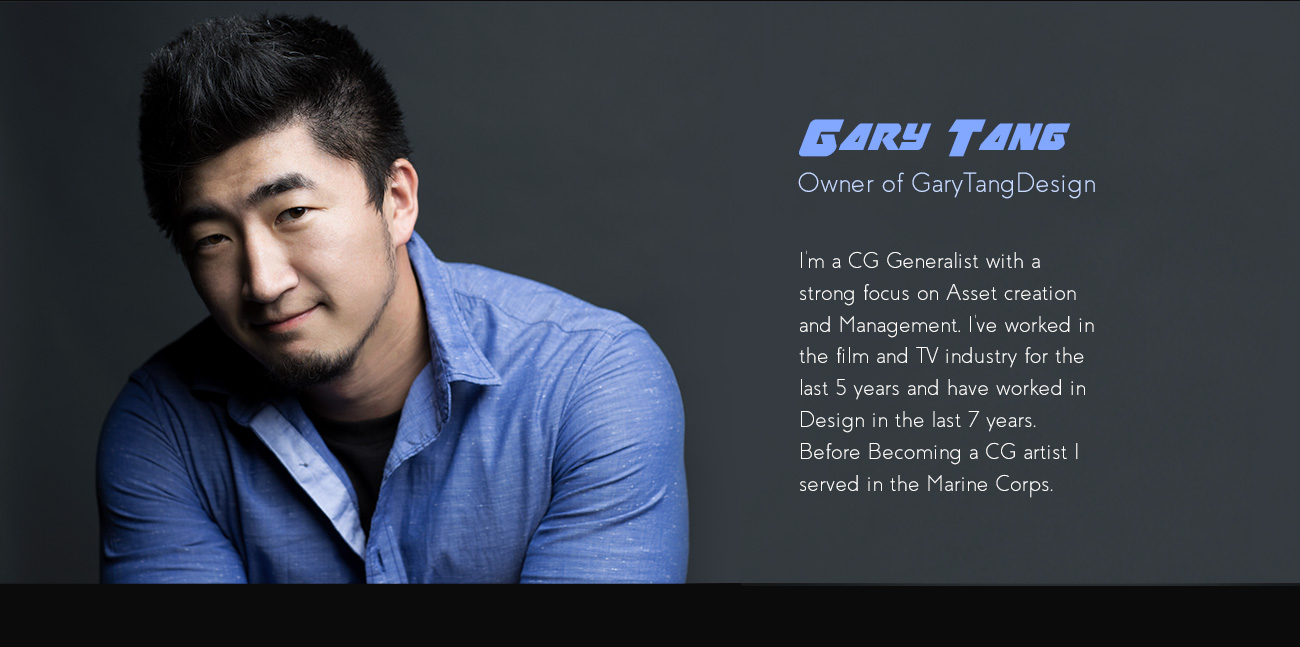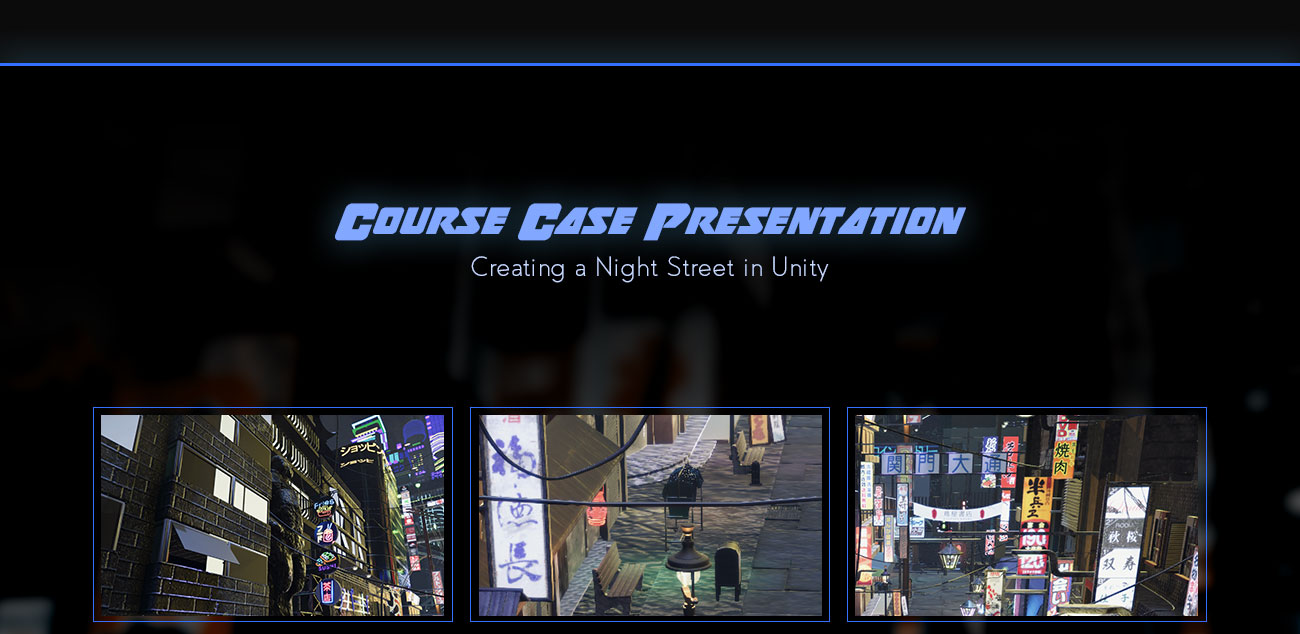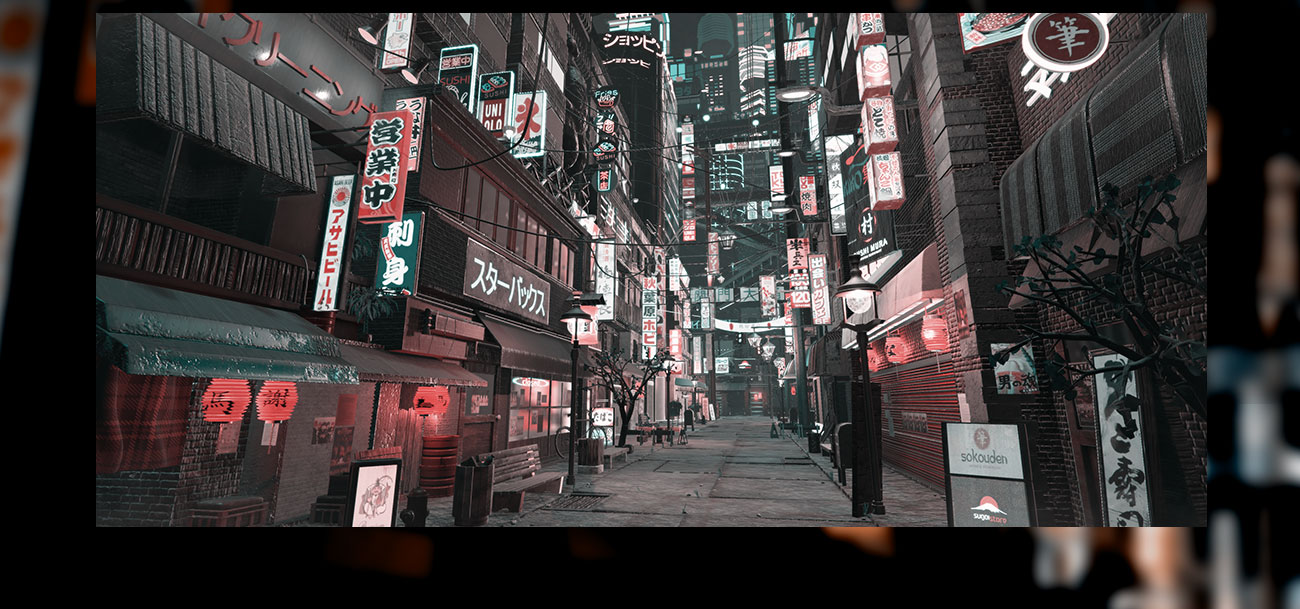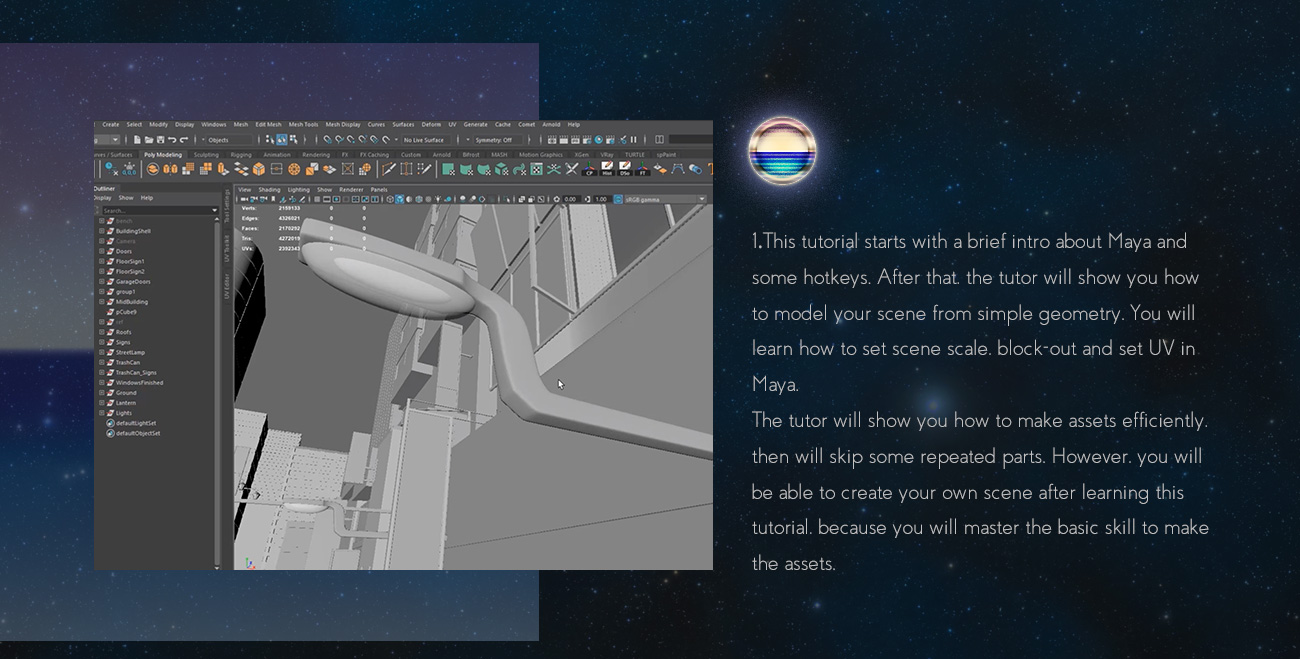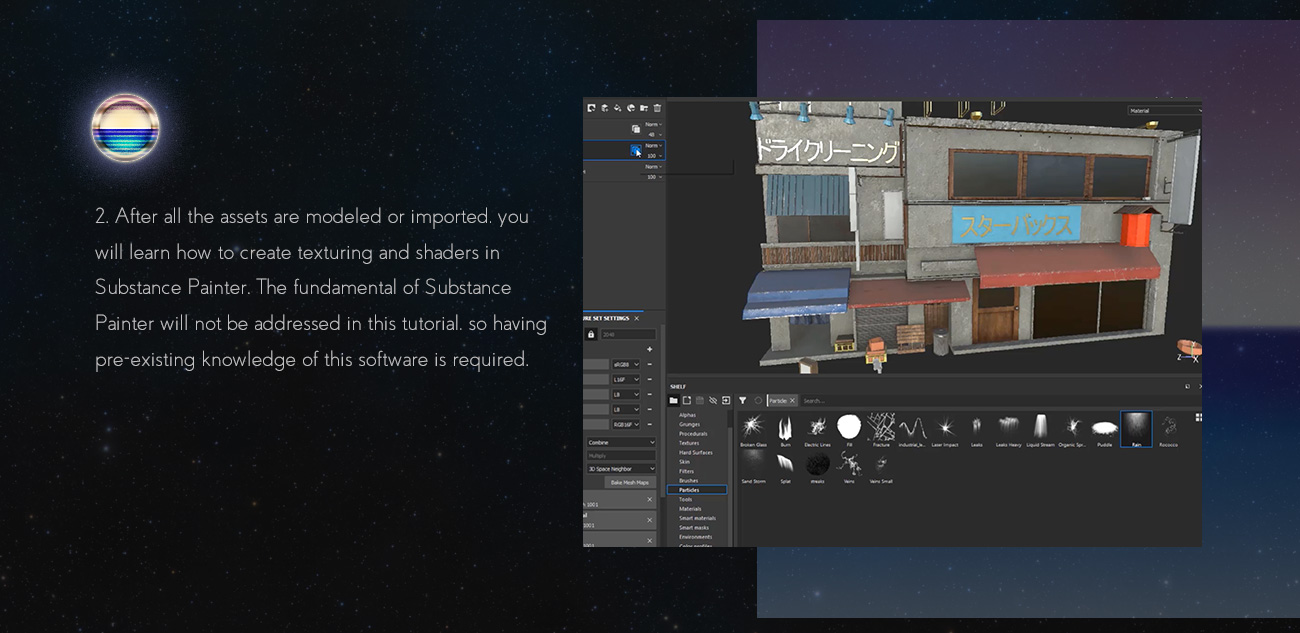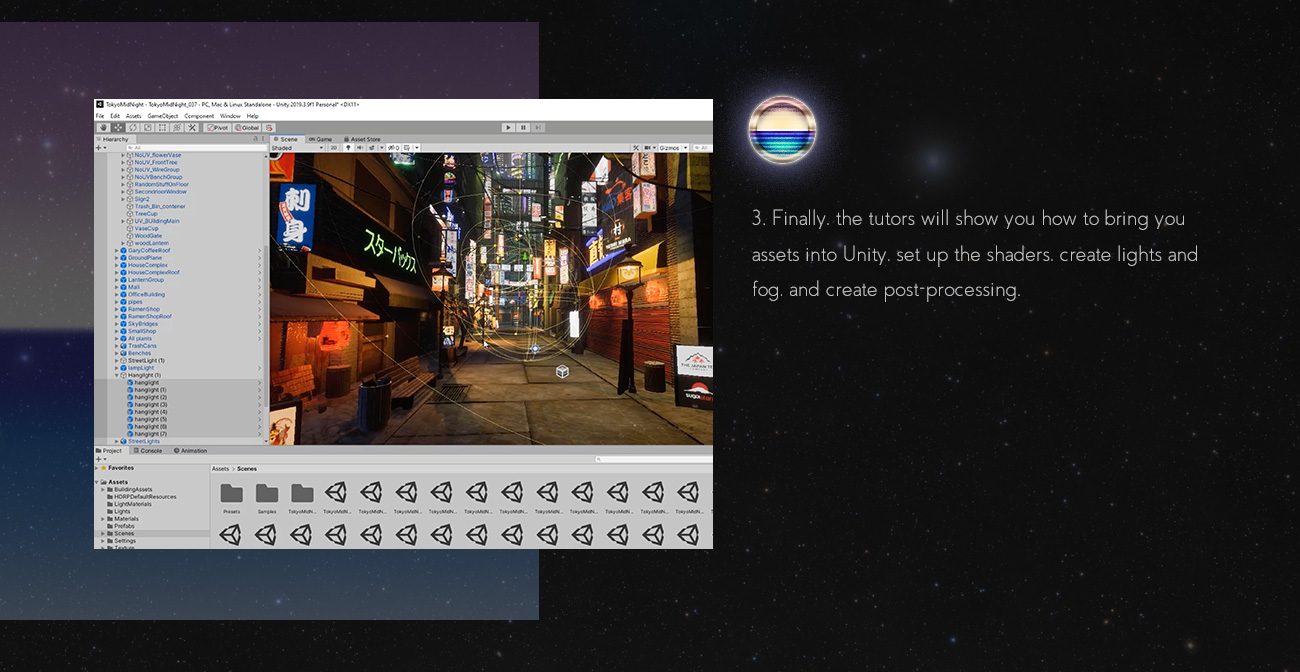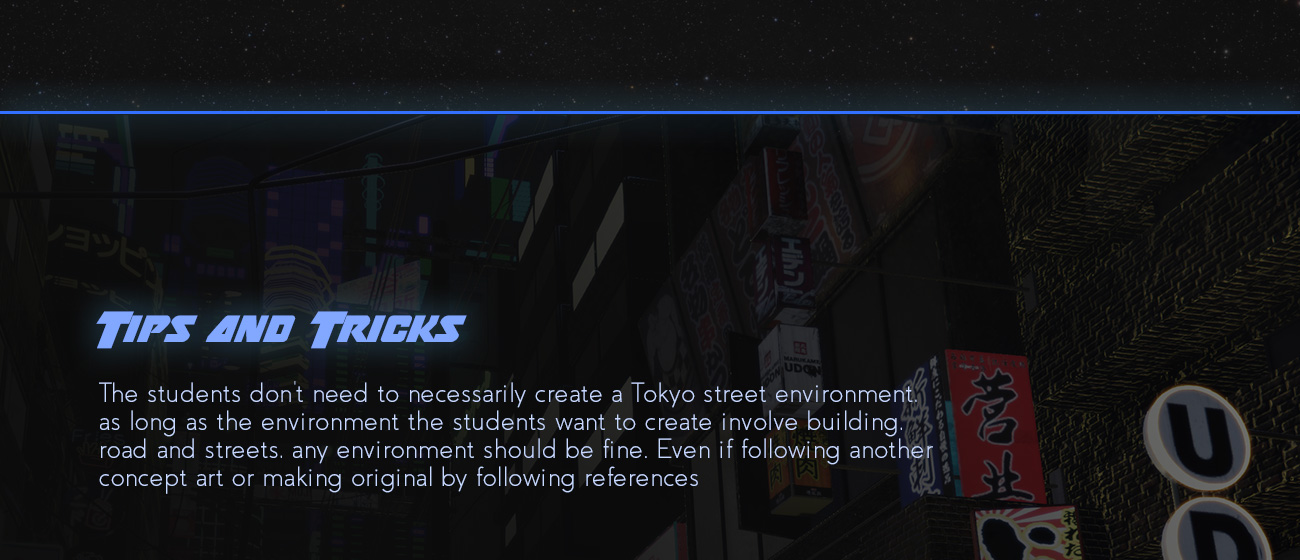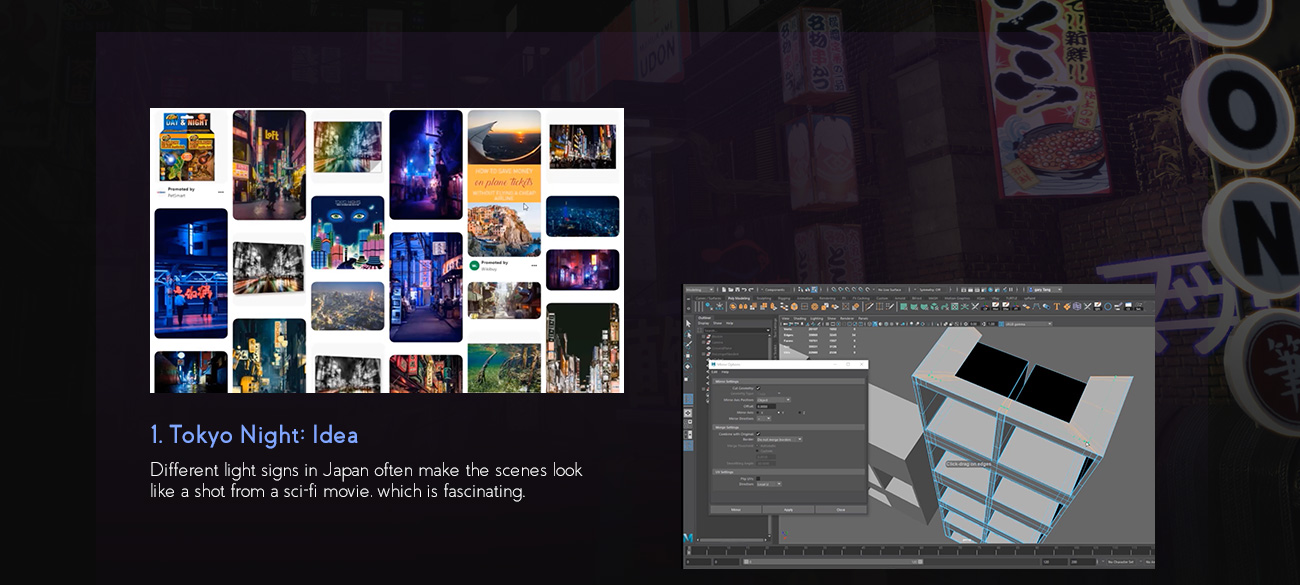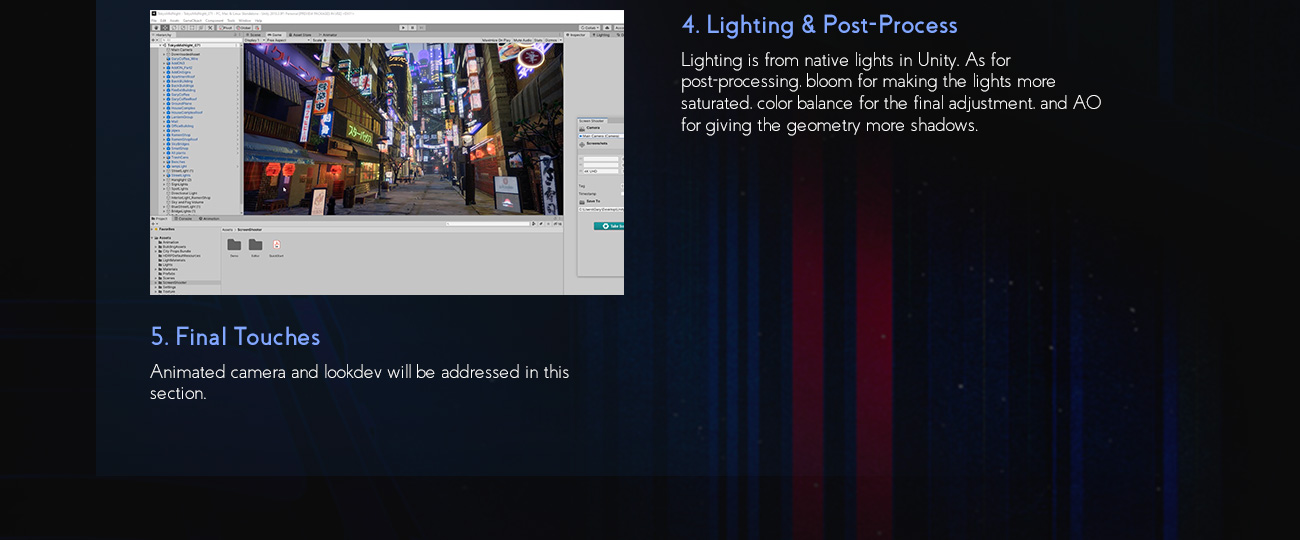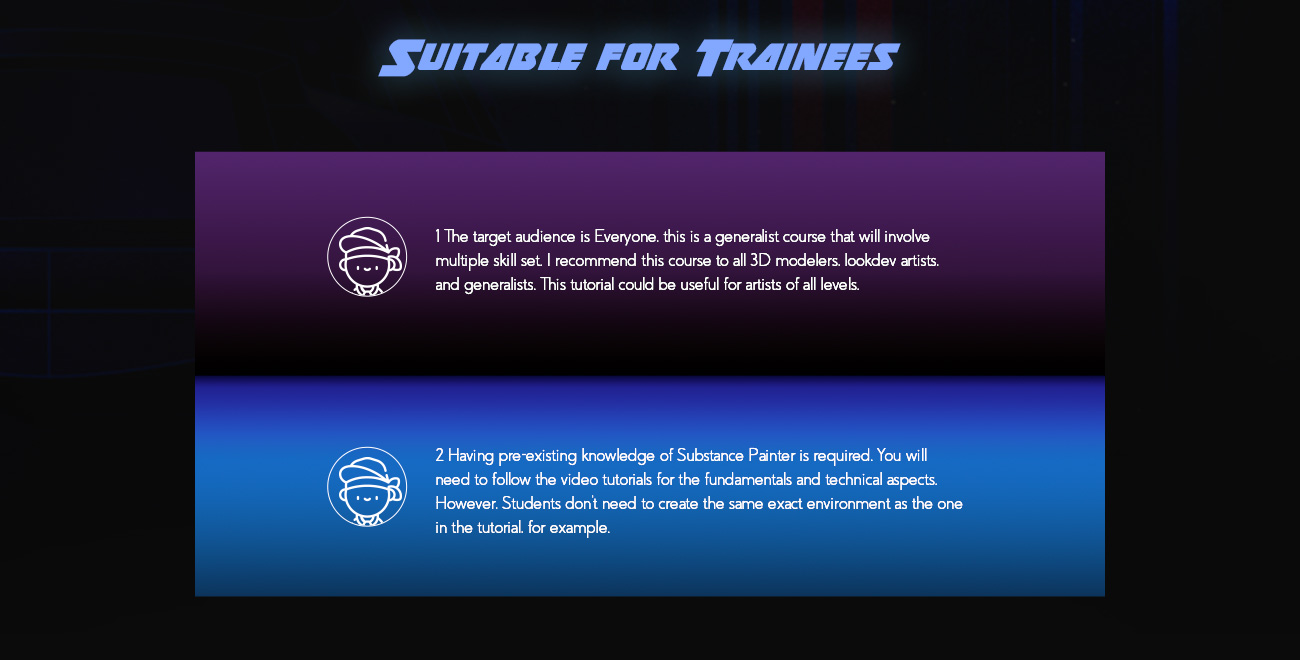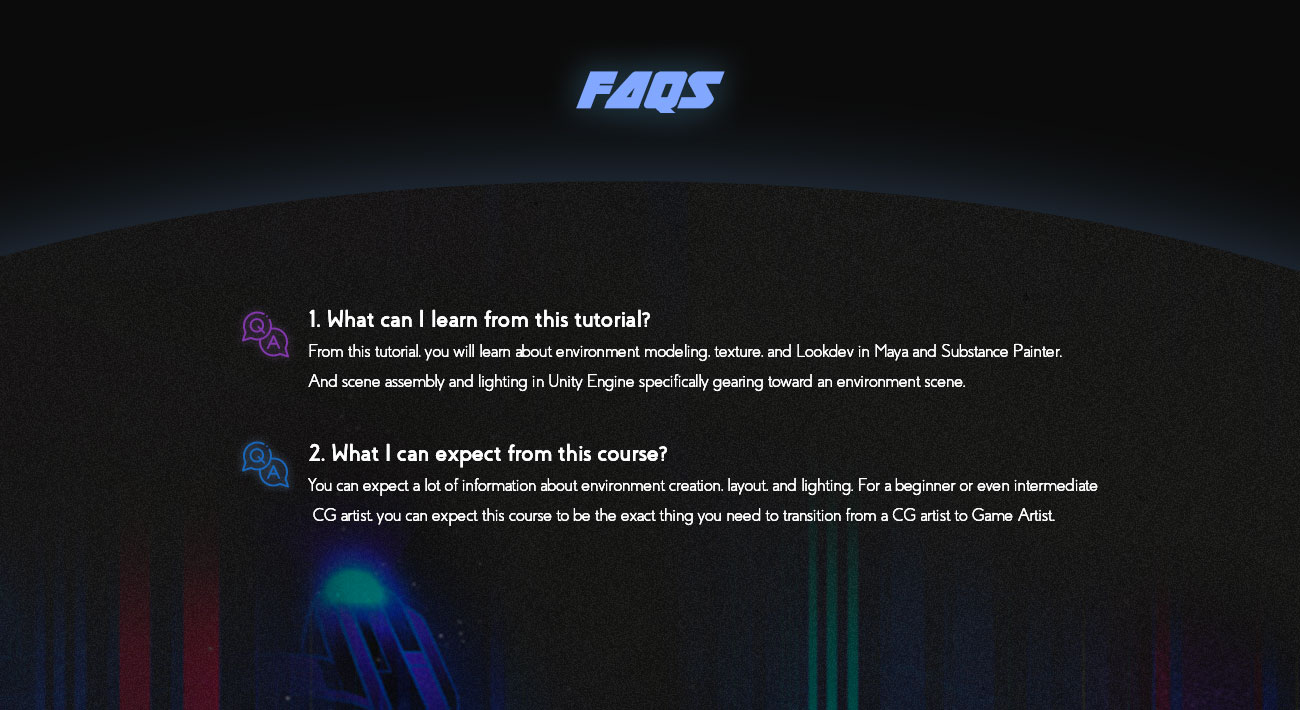 Already Uploaded 23 Lessons, Updating.