Sci-fi Environment Design Concept Art Course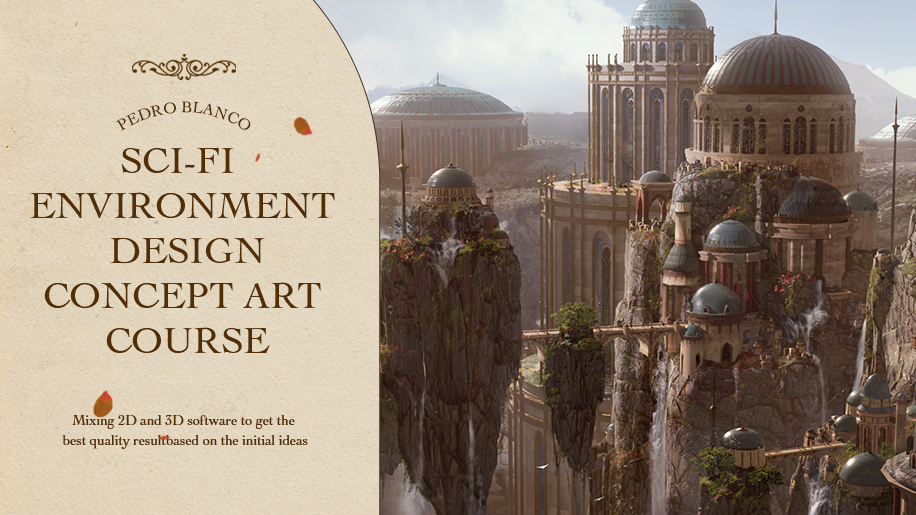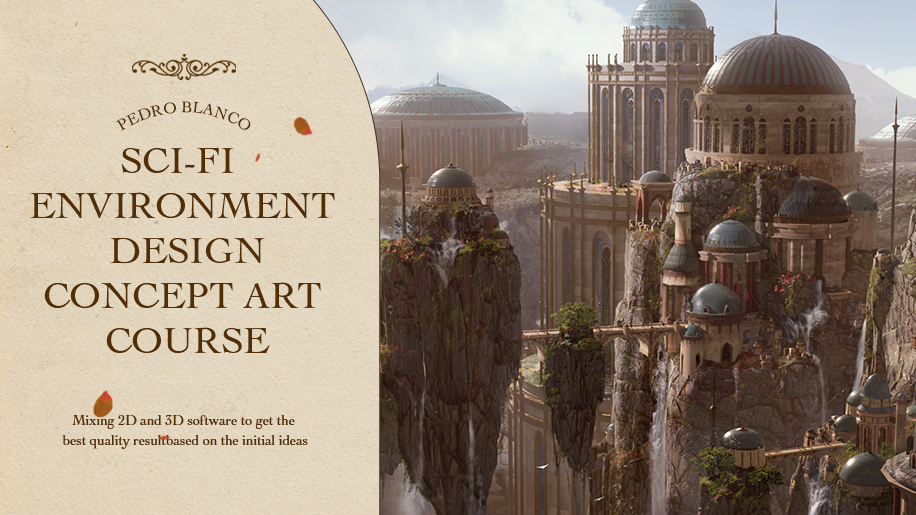 Sci-fi Environment Design Concept Art Course
Sci-fi Environment Design Concept Art Course
What is our update policy?
The course is updated on a weekly basis. We offer a discounted price when the course is in the process of being updated. You will get this course at $69. Once the course has been completed, the original price will be restored to $119. There is no extra fee for the updated chapters. You just need to pay once time. However, you need to aware that all the courses on our website are not available offline.

Content: HD Videos + Project Files
Duration: 36 hours
Software: Blender 2.83 / Blender 2.9 / Adobe Photoshop CC 2020
System: 64-bit quad core CPU 16 GB RAM Full HD display Three-button mouse or pen+tablet Graphics card with 4 GB RAM
Project file: Basemesh of the whole scene. Buildings, environment assets, textures, etc. Blender file, Obj file and Fbx file.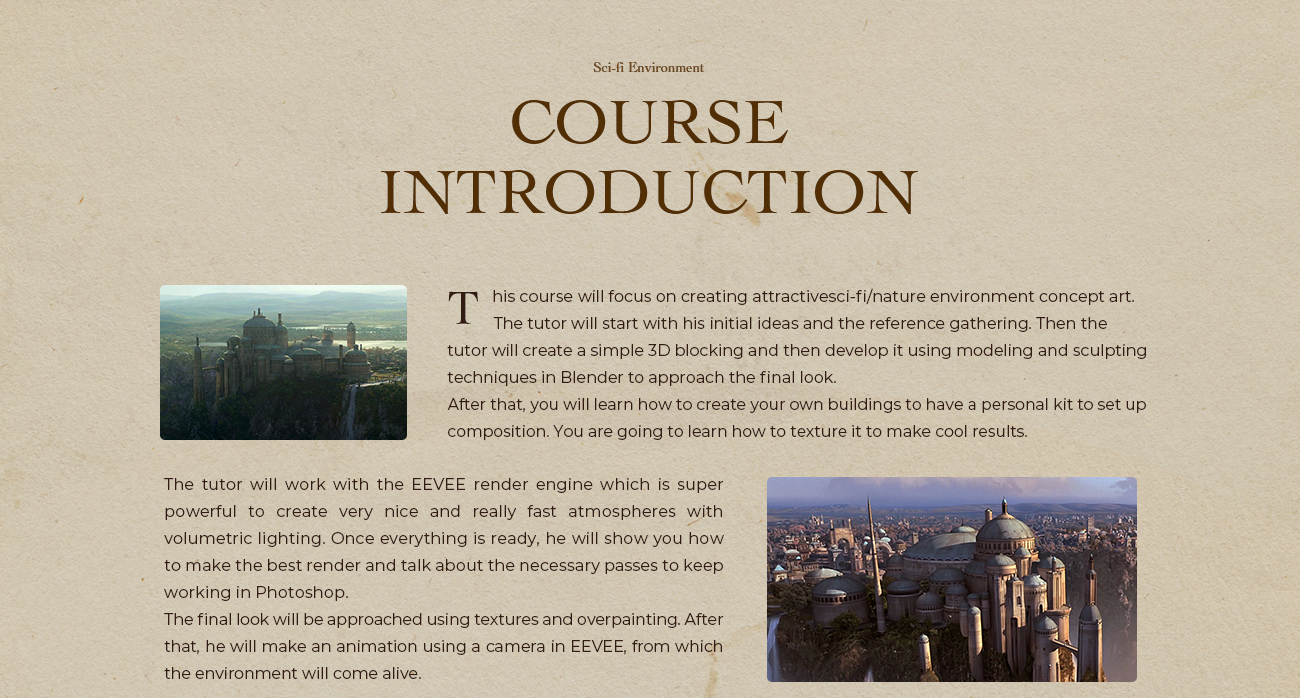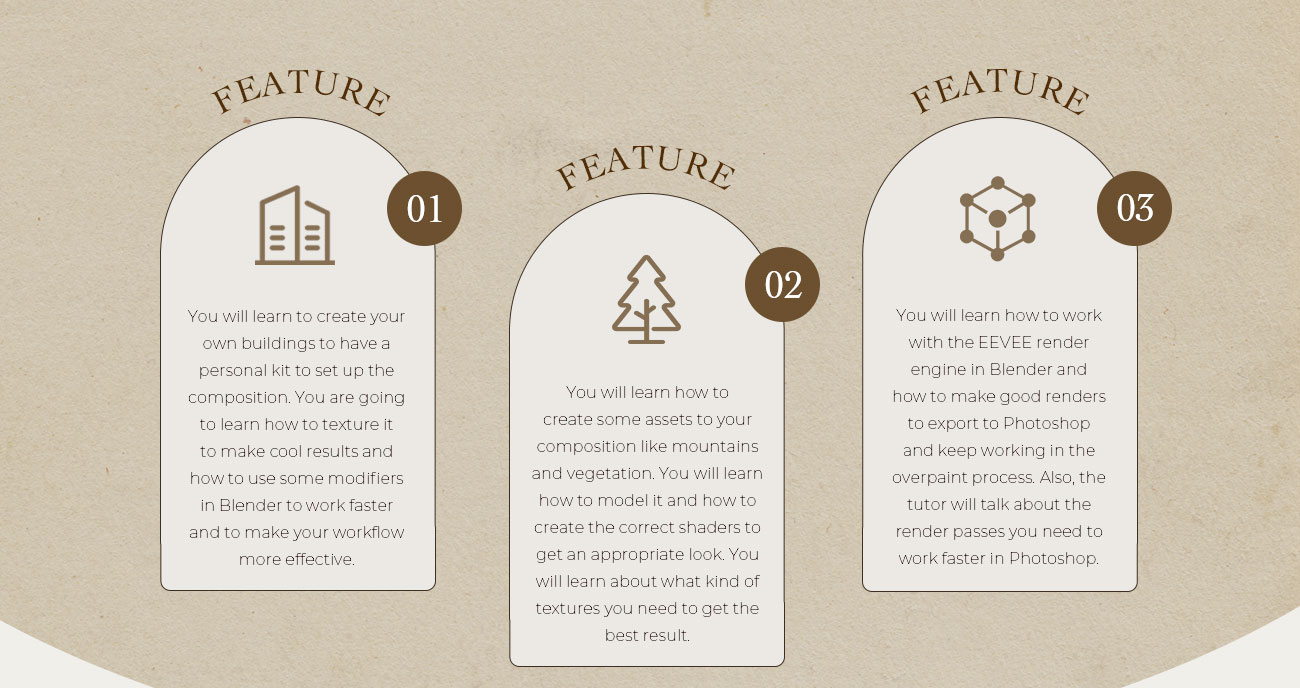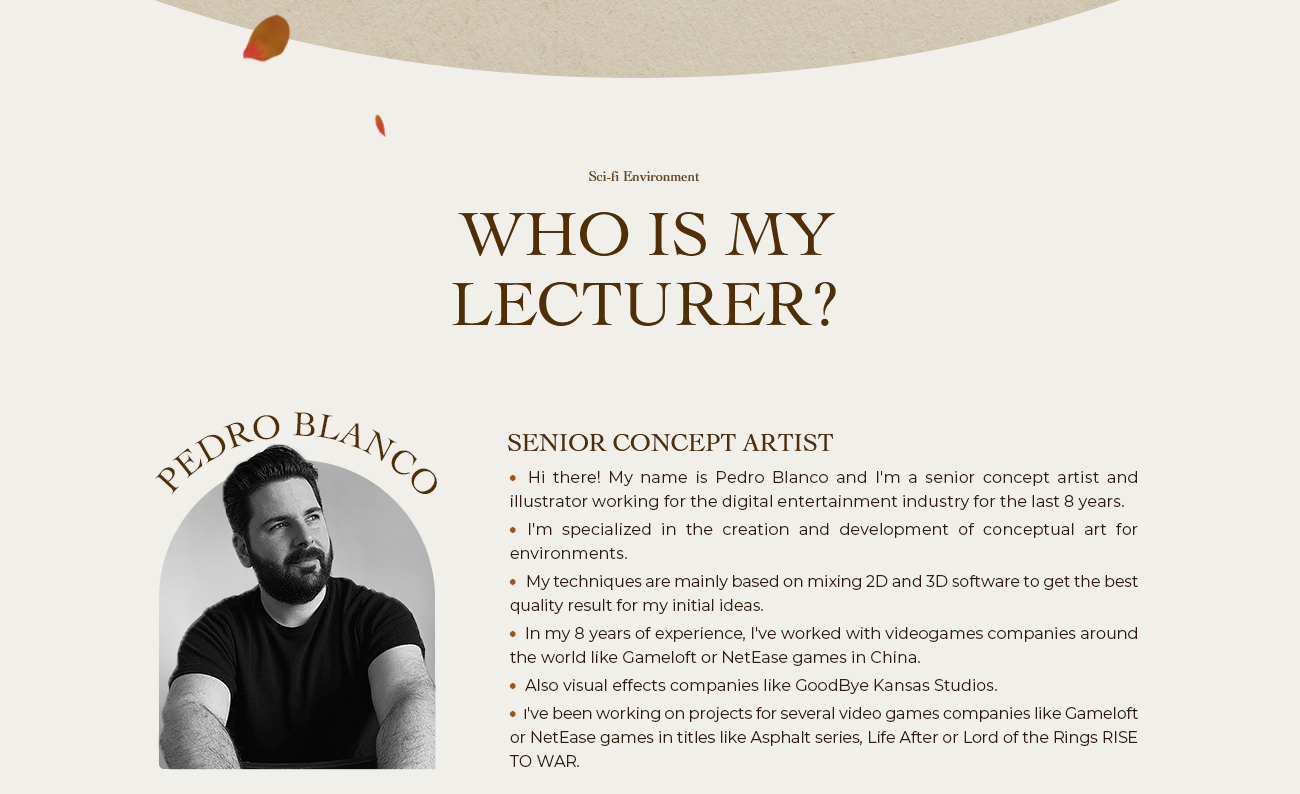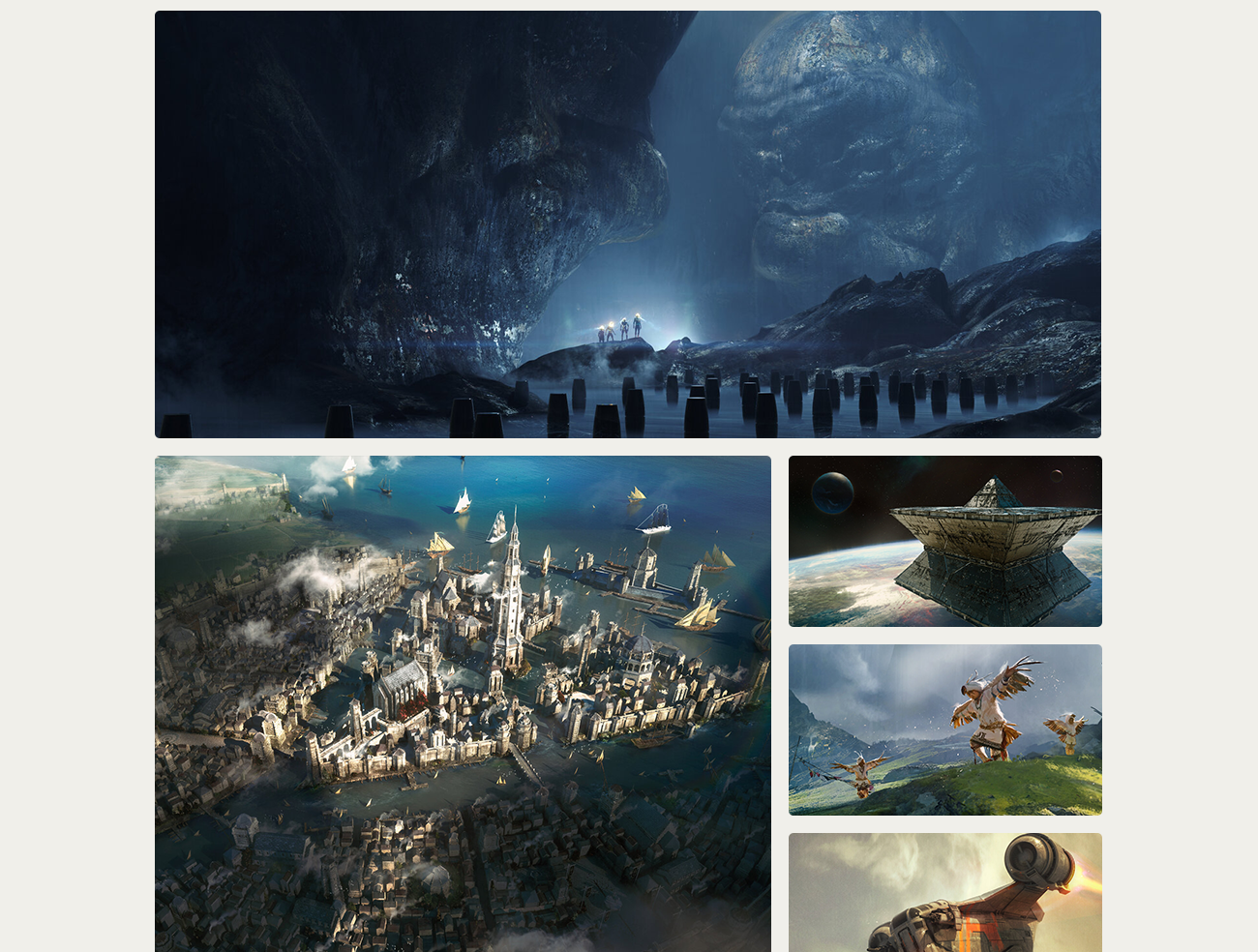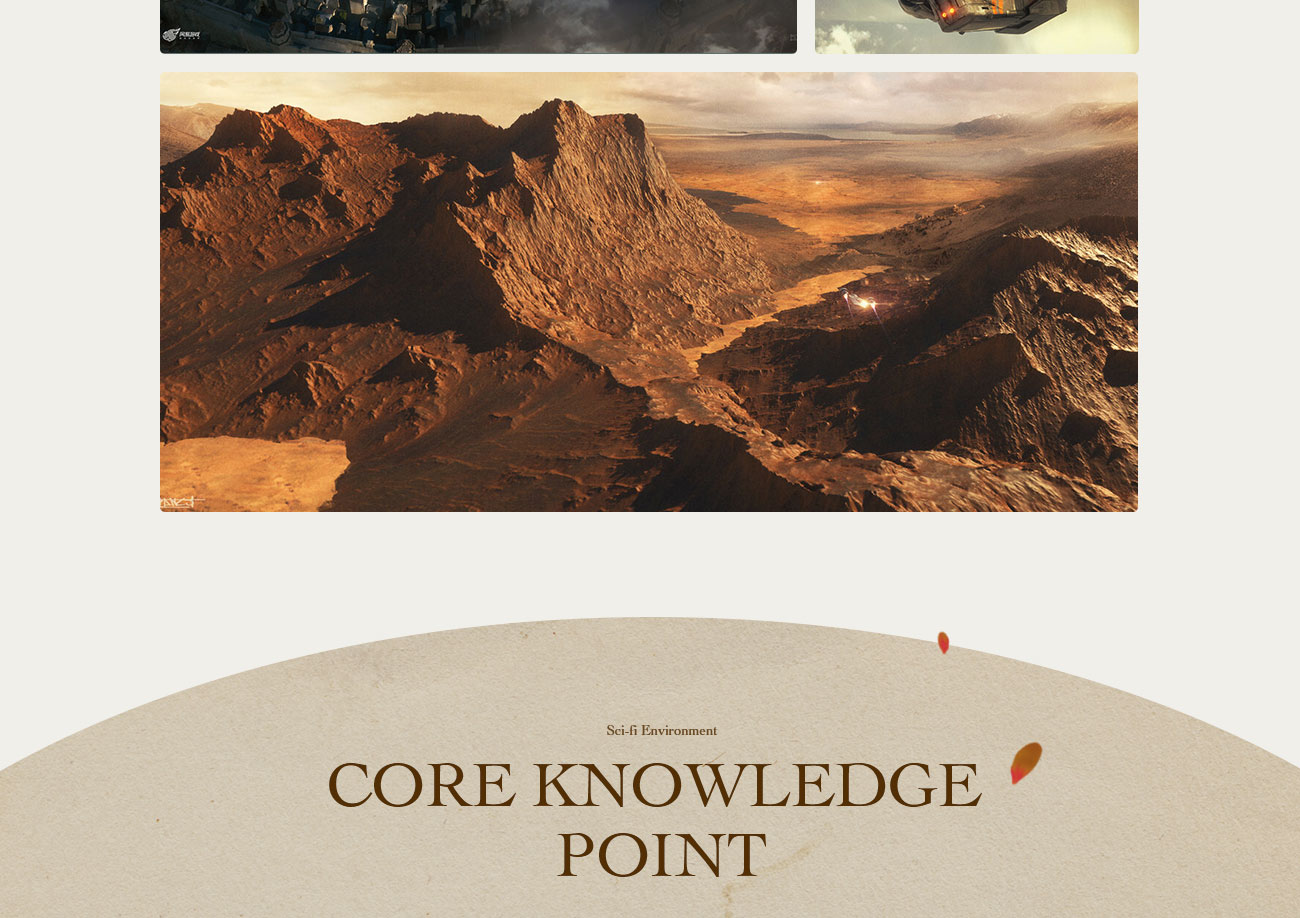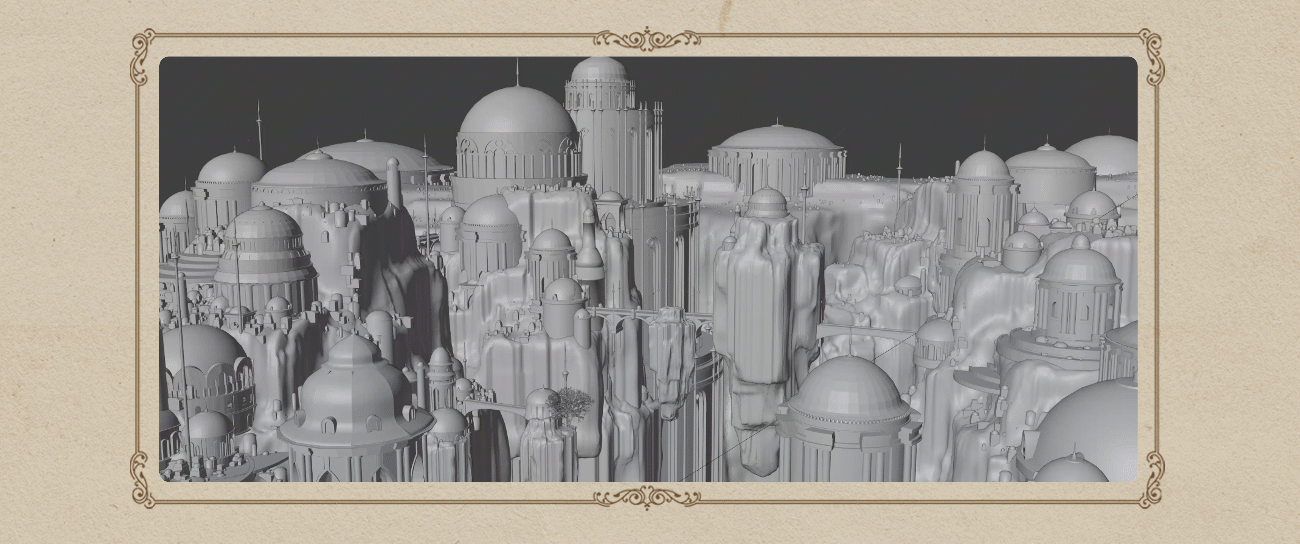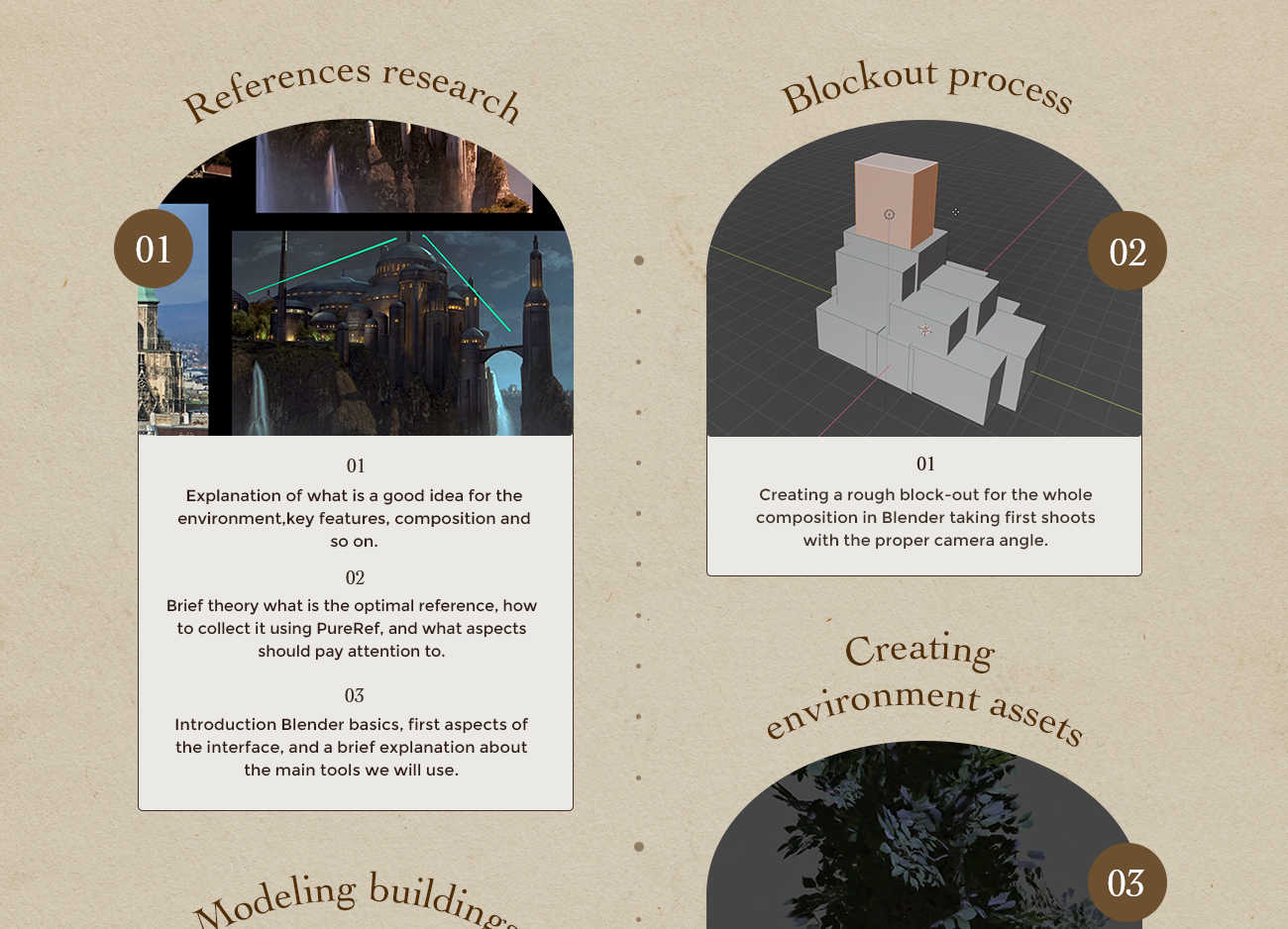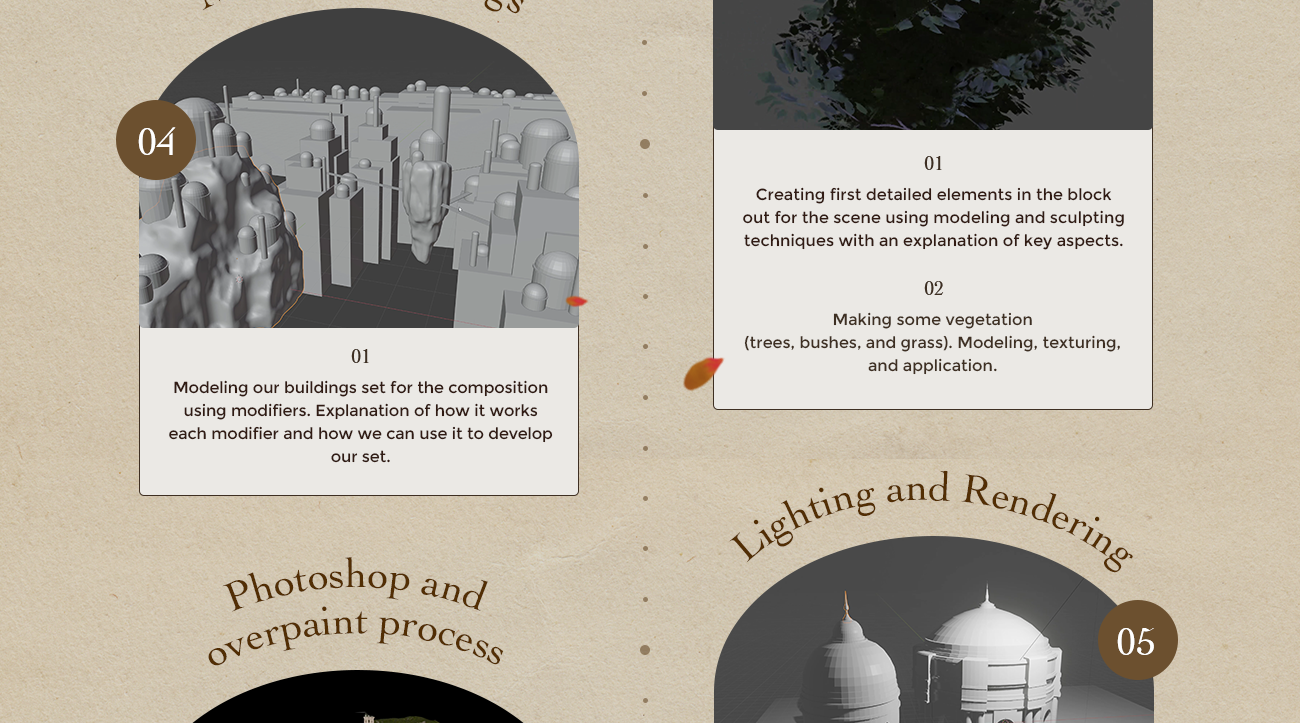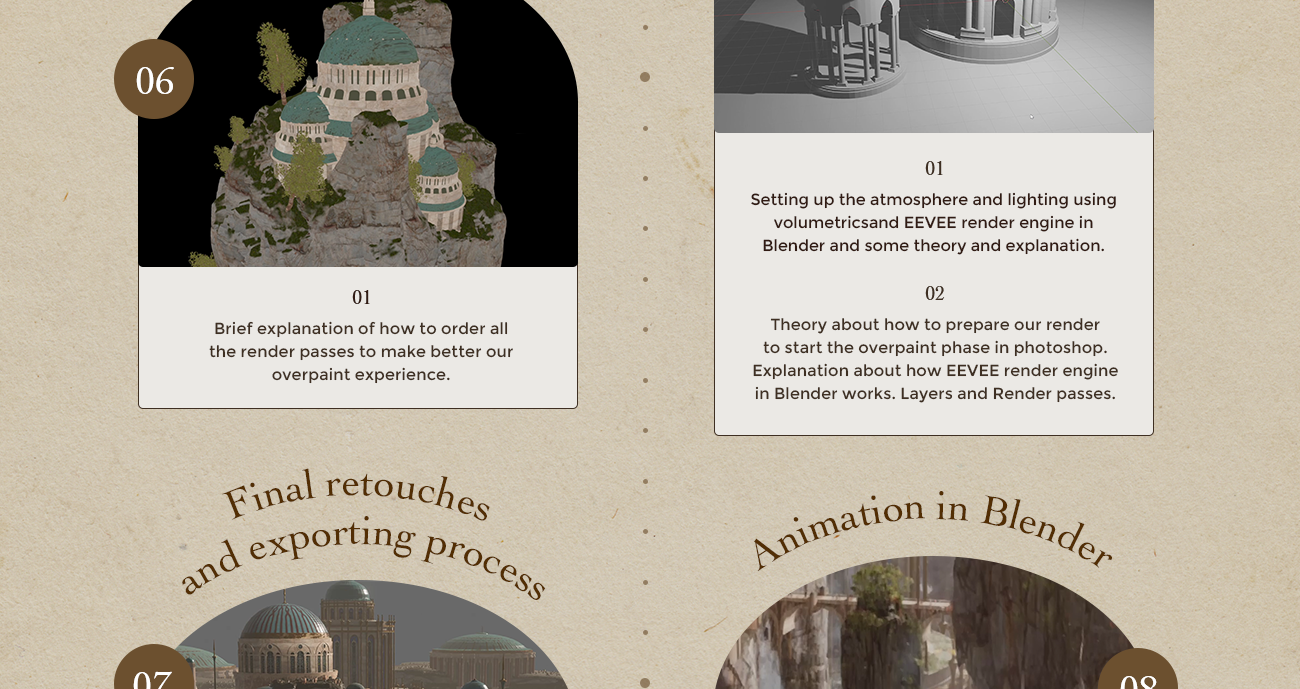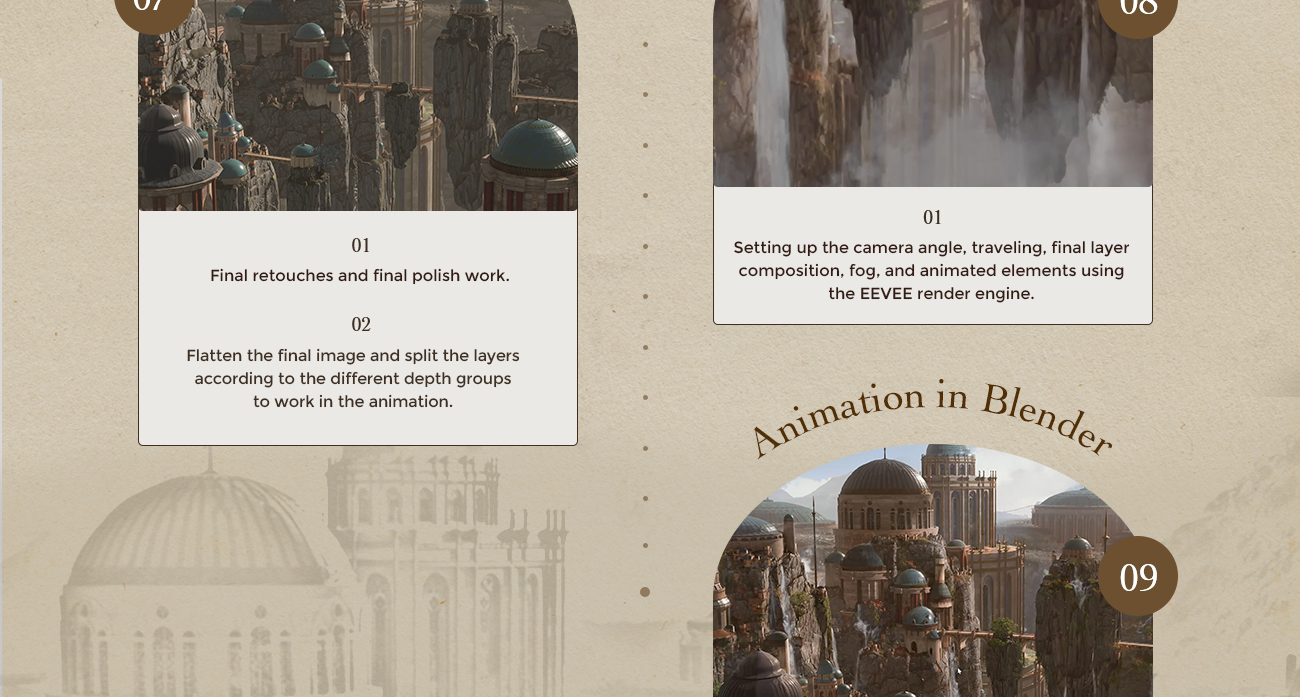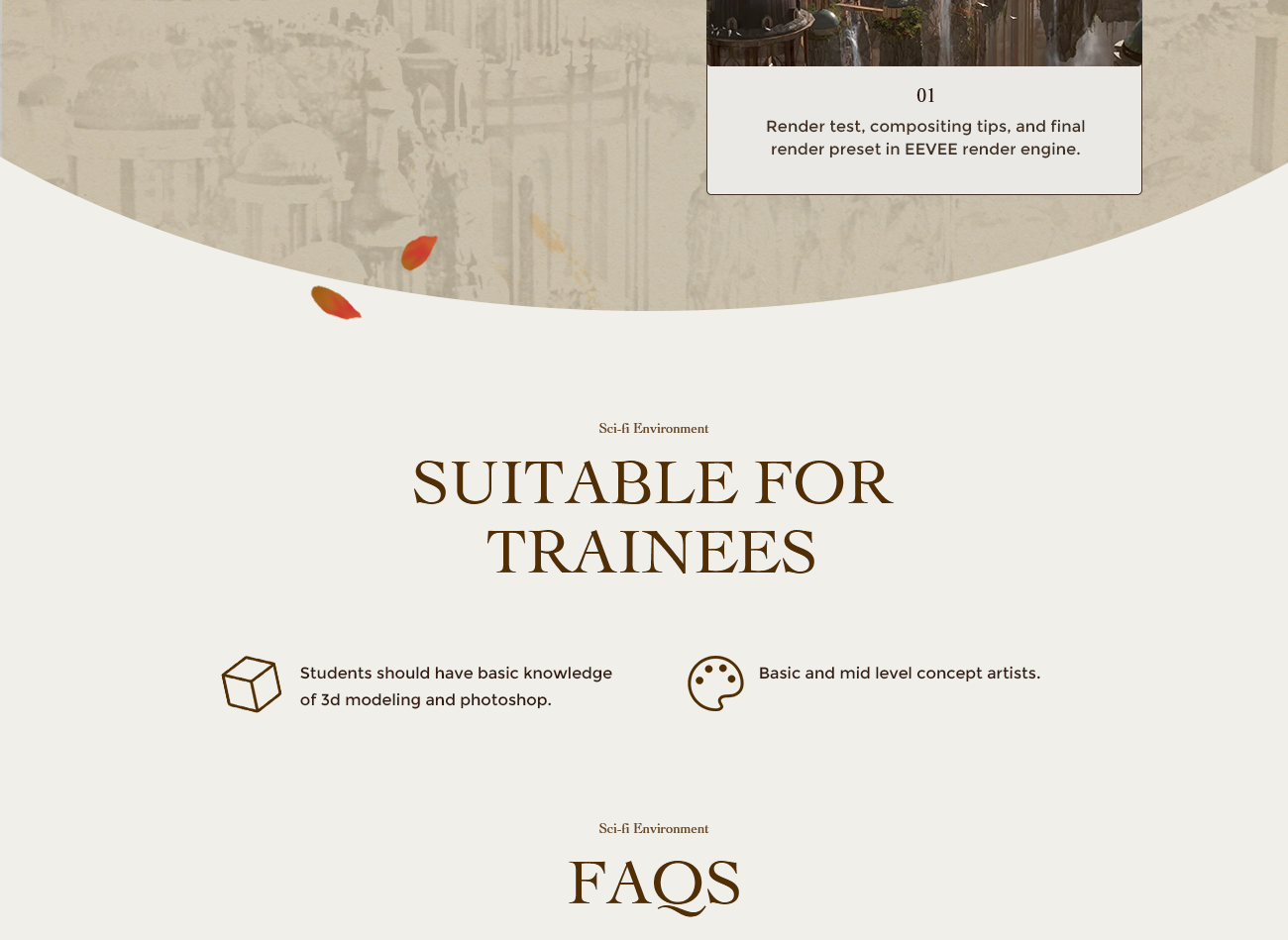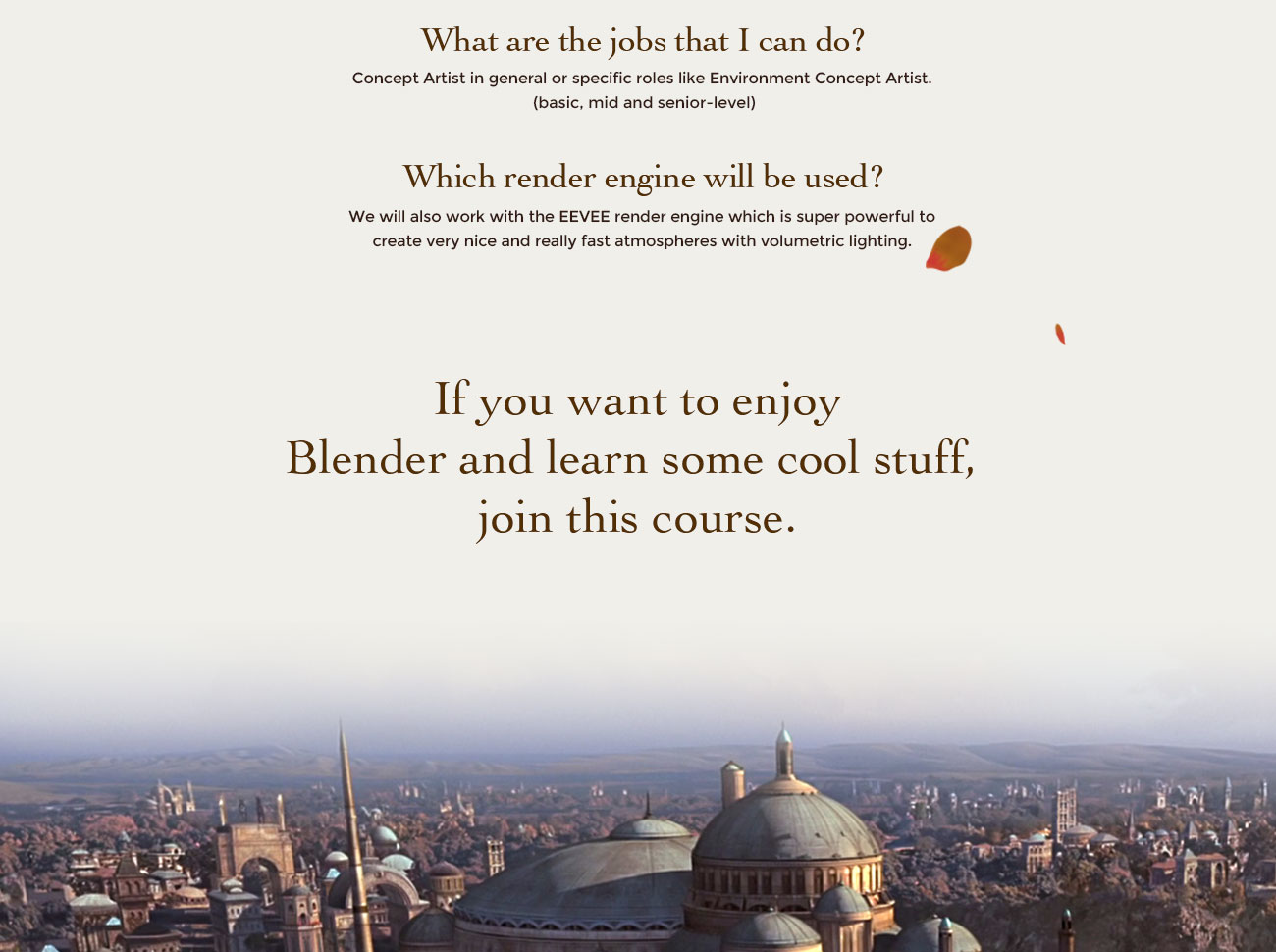 Already Uploaded 16 Lessons, Updating.
Lecturer
Hi there! My name is Pedro Blanco and I'm a senior concept artist and illustrator working for the digital entertainment industry for the last 8 years. I'm specialized in the creation and development of conceptual art for environments. My techniques are mainly based on mixing 2D and 3D software to get the best quality result for my initial ideas.